There is an elephant in the room that few of the classic car magazines or industry commentators will acknowledge.
But you probably have.
While it might have escaped the notice of the casual enthusiast, seasoned watchers will have noticed that the classic car market has changed. While calling it a crash would be alarmist nonsense, we think even the most bullish of commentators would have to admit (in private, if not in print) that the market has undergone something of a correction.
Not convinced? Well, shall we take a look at a few barometer cars and see how they've performed in recent months? Our unique market trend analysis page, available for you to use completely free here, tracks tens of thousands of advertisements every month to compile the most accurate industry analysis of what is being asked for cars. And the result shave surprised even us.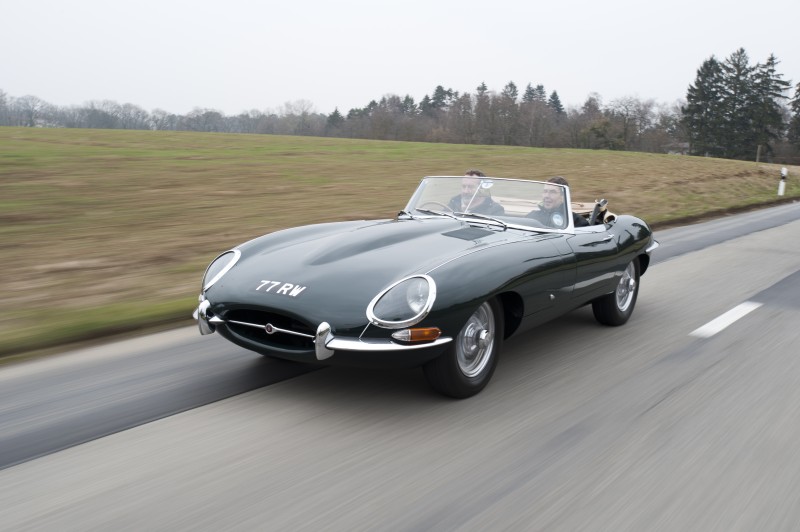 Let's start with two classic sportscars from the 1960s, the Jaguar E-Type and the Aston Martin DB5. The E-Type is now advertised at a mean price of £96,732, whereas it was fetching £98,383 a year ago; stagnation at best. The DB5 has fared much worse, seeing average advert prices fall from£849,721 to £792,413, which is a staggering loss but…
…now we have to we mention the baby Elephant in the Room, the disparity between what cars are being advertised for, and what they actually sell for. This difference is probably greater now than it has been for a decade or more. In the example above, E-Types are acknowledged to be selling (auction, privately or dealer) for approximately£20,000 less than a year or so ago, and it doesn't take too much digging to find DB5s selling at auctions for a staggering £200,000 less. It clearly demonstrates that what you read in the classifieds or on the forecourt has quite a bit of catching up to do.
Cars from the fifties aren't immune, either. One recent case was a neat Jaguar XK 140, which sold at auction for £50,000 in April 2017. The dealer had it on offer for £74,995, which seemed like good value given that advertised prices were topping £90,000 for a while. It remained unsold until it went through the ring again this autumn, finally selling for £34,500 plus commission.That's a hell of a spanking no matter which way you interpret it.
Too specific for you? Take most marques, high-end to blue-collar, punch through the numbers on our calculator, and a similar trend will be revealed. Eighties' youngtimer classics have long been touted as the next Big Thing, so, let's take a look at a favourite, shall we? The Peugeot 205 GTI has risen spectacularly recently, with cars now advertised for an average of around £11,500; a year ago they were about two thousand pounds less than this; this is a decent rise for sure, but is hardly the stellar performance we have been reading about, is it? By the time you've added in road tax, insurance, MOT and the odd running repair,you'll have made a loss. And, to add to the Gallic shrug, prices seem to have dropped a little in recent months, too…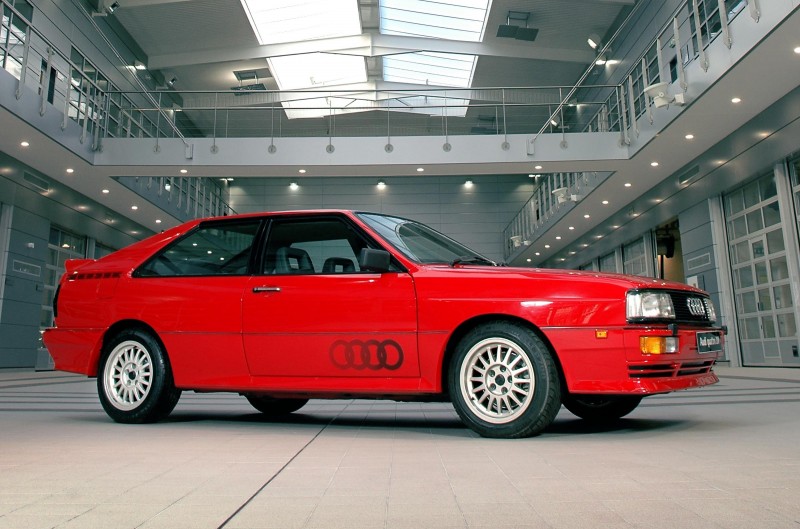 And, let's not forget, the Peugeot is bucking the trend: the Audi Quattro has dropped from a mean advertised value of £34,000 in November 2017 to £31,000 in November 2018. You can pick up a leggy, left-hand-drive Ferrari Testarossa for under £60,000, which is not a sentence we thought we'd ever write again.
Modern classics from the nineties are not immune either. Some of the best Honda NSXs were advertised for around £98,000 a year ago, you'd be lucky to get £60,000 now. The Aston Martin DB7, one of the prettiest cars of its generation and a surprisingly reliable car as long as it has been serviced properly, is on the slide too; Bonhams recently sold one for well under£15,000. And before you ask, yes, it had low miles and a great service history,was fitted with a manual gearbox, and was presented in a fetching shade of green. In other words, there didn't appear to be much wrong with it at all.
Of course, the fact that cars from the last two decades are so well designed and built only compounds the problem; owning a reliable car that doesn't rust too badly or break down at the first raindrop might be a real joy if you've ever tried to coax an ageing Spitfire or MGB through an MOT, but it does mean that the supply is plentiful, and a plentiful supply means that rarity isn't an issue, which keeps prices depressed. Here's looking at you Porsche 944, 996 and Cayman, Mitsubishi Evo, Mercedes SL R129 and CL, Honda S2000, Ford Focus RS, et al.
And when manufacturers feed the 'investor' market with limited editions, further distortions have occurred. The corollary of over-supply and a realisation, made by some, that being able to 'flip 'em quickly to make a killing' can only create a bubble, is never going to continue ad finitum. While not wanting to name names, one recent, limited-run British supercar is changing hands now for over £100,000 less than a year ago.
As the market cools, we are increasingly aware the buyer of 2018 is not just rarer, but far more discerning than the equivalent of a few years ago. Fewer examples of a particular model are able to command the top prices,many more have dropped further as aspects of their condition or provenance are found wanting on very close examination. It doesn't mean these are 'bad'examples, just not as 'perfect' as those staying at the peak.
What do we attribute this to? Well, the uncertainty around Brexit is an obvious short-term one, and there are some jungle drums warning about the medium-term global economy; while the folk that can afford to buy ultra-expensive classics like the Ferrari 250 GTO and the McLaren F1 might not care what happens, the rest of us have been teetering as to whether to buy and sell anything worth more than a few quid, an analysis most estate agents would support given the depressed state of the housing market. 
Don't forget that few, if any, investment markets are entirely rational, either; while an enthusiast will almost certainly factor in the emotional investment they have in the car when deciding whether to sell or not, a dispassionate classic car owner who is in it for the money alone(possibly taking advantage of the tax efficiency of a classic car that has been bought and used as a hobby), will often have no qualms in selling his/her car if they think the market is falling and placing their money in something else like shares, fine wine, or the latest crowd-funded board-game/FinTech unicorn(delete as appropriate).
Enthusiast-to-investor is a broad spectrum rather than a switchover of course, but all should take a long-term view and accept that blips happen. Neither will though, so irrationality feeds irrationality,driving prices down still further. And if irrationality is helping drive the problem, who can blame the growing number of owners who are telling us "I'll sell now before it drops further"?
The claim that cars are fully-valued is another factor in the cooling of the market. There are lots of examples, but let's take the Ferrari 308, which is a nice and a very pretty car. However, nice and pretty don't make it special, if only because it is not particularly fast and it certainly isn't rare. Ten years ago you could pick one up for £15,000, which hindsight tells us was too obviously too cheap. But then a couple of years ago you'd have had to hand over £100,000 to buy a good one, and when you look at the sort of cars (and other 'assets') a six-figure sum would have got you into, you could only conclude that even the nicest Ferrari 308 wasn't worth that much.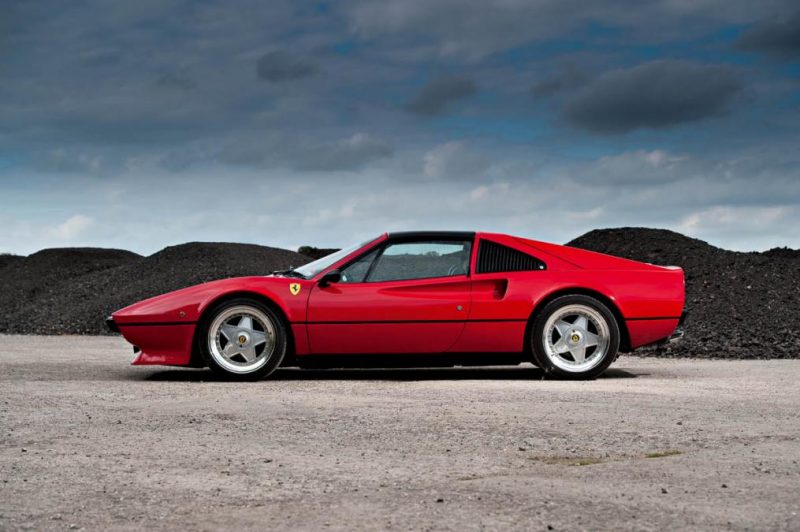 So, now they've settled at anything between £50-70,000, do they now represent fair value? We probably think so, but then we haven't got one languishing in a garage while we struggle to repay the monthly loan on an asset that's worth less than we paid for it.
Another thing, anyone who has driven something from the sixties and earlier will know that they can be something of an acquired taste. Heavy steering, marginal brakes, lack-lustre performance, dodgy reliability and cramped cabins mean that many younger enthusiasts prefer the relatively modern charms of cars from a more modern era. And, let us not forget the old axiom that we buy the cars we loved as teenagers, and the current crop of forty- and fifty-something enthusiasts, the people who finally have the time and money to indulge their childhood fantasies, grew up loving the Lamborghini Countach and Golf GTi, rather than the Jaguar XK and the Sunbeam Tiger, let alone the MG TA or Riley Kestrel.
And while the current situation is very far from a market in freefall, a revalued classic car market is good news if you're buying a classic to use rather than as an investment.
And lower prices are also good news for the men-in-sheds the length and breadth of the country who provide an invaluable service keeping our old cars on the road; whether it's a chap in Leeds who rebuilds radiators  garden shed or one in Halstead who learned to build wheels while he was still at school, there's no money to be made from guys who keep their cars in an air-conditioned garage, only bringing them out to trailer them from one show to another.
Using our cars not only keeps them in better shape than storing them as a static display, it also means we are supporting a diverse community of craftsmen and women, putting food on their table and encouraging them to keep going at a time when margins have never been slimmer. This can only be a good thing, if only because not all of us want cheaply made pattern parts from China…
We occasionally also forget that hobbies have a cost, and that sometimes a £5,000 bill is the price we have to pay to enjoy owning and driving a classic car. Up until about ten years ago, no-one ever expected to get that sort of sum back when they sold their classic, but we are seeing more and more people who look at what they paid for the car, then work out what they've spent on repairs, refurbishment and restoration before totting it all up to derive a value for their vehicle.
I'm afraid life just doesn't work like that, which is another reason why we always tell people that it is far, far better to let someone else pay the cost of restoring a car, a lesson those of us for whom the odometer has ticked over for the second or third time will remember.
Incidentally, none of the above is meant as a sleight on those who derive pleasure from investing hefty sums in vehicles that will never be worth what they owe their doting owners. Lord knows, everyone in the office here has sunk ridiculously large sums into cars that will only ever be worth a fraction of what it owes them, but we do it because we love the cars and enjoy pottering around them wielding an oily rag in one hand and a spanner in the other.
What's to be done? For a start, fortune favours the bold,and while many classic car dealers and private buyers are still asking all the money for their cars, there are deals to be made if you're brave enough to offer what you think the car is currently worth, rather than what they're asking.
Take a look at previous auction results to help you find your feet, and then use our price trend data page to enable you to gauge where the market is at; while no-one can fault someone who is asking top money for an average car, that doesn't mean you have to pay that.Remember, an advertised price might just be there to help the seller save face;it doesn't always mean that's what they're expecting to get.
The trick is to look at a variety of cars and to be prepared to walk away if you don't get the deal you really want. Leave your details with them in case they change their mind; proving you've got the cash in the bank always helps too, and you might be surprised how often you get a call agreeing to sell at the price you've offered when reality strikes and they realise that they're going to take a hit, no matter what.
Once you've managed to buy the car you love – hopefully you know by now not to buy a car you don't like as an investment – our advice is to relax and enjoy using it. You'll need to keep it well-serviced and might even like to consider a few carefully thought-out upgrades like electronic ignition,a thermostatic cooling fan, and better brakes pads to help everyday usability and further cement your relationship with it.
And, most of all, have fun! Ours is a wonderful hobby and we shouldn't become obsessed with what our cars are worth. A profit is a wonderful thing to achieve when the time comes to let your classic go but it should be a pleasant surprise rather than the raison d'être. We're afraid that that time has come and gone, for a while at least.
What does this mean if you have a classic to sell? Well, mostly it's about maximising what you have, obtaining the greatest exposure for the least outlay, something The Market conveniently offers!
Our buyers pay absolutely no commission which,along with the quality of our listings, is attracting ever more bidders. Plus we only charge 5% inc VAT to the seller. For those of you struggling with the maths, or disbelieving the result, 95% of the buyer's Total Purchase Price is returned to the vendor. No other auction house can match that.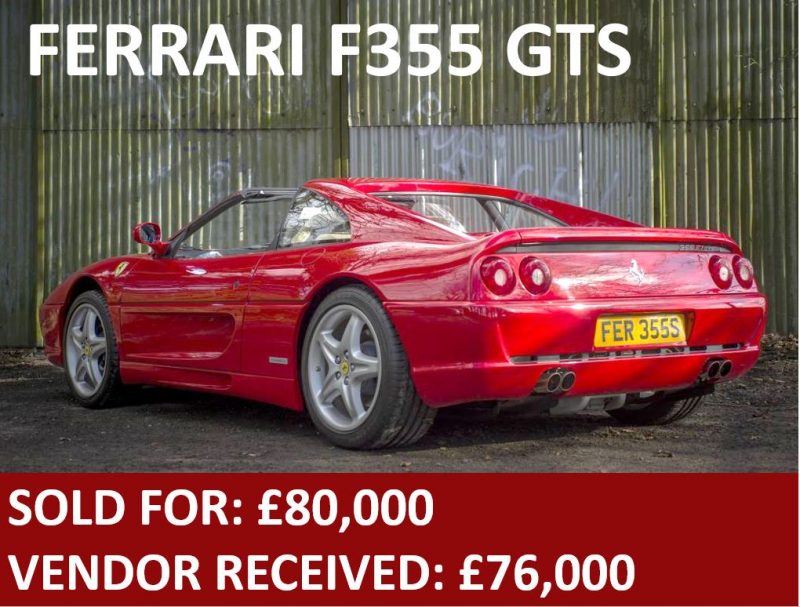 On top of the huge internet exposure, mailing list and social media we offer to all, we've come to learn that transparency and presentation is everything. Our listings have limitless photographs (we like to offer a minimum of 100 where we can, but many will have more than that), videos and a long-form advert from one of our writers to encourage people to bid freely whether they are in Cornwall or Canary Wharf, Dublin or Dusseldorf. Oh,and which other auction houses allow you to ask questions of the seller, or take a short roadtest before you bid?
The approach is working; we've set new records for the prices achieved by the MGB GT V8, Vauxhall Firenza and MG RV8. And just look at our recent results, all of which are on our website. In 2018, a tricky year for anyone selling classics, we have sold over 100 cars at a sale rate of around 80%.
On top of that, our all-inclusive Concierge service allows you to simply hand the car over to us and relax (for the mild cost of £250). We will then take care of everything: it will be kept secure in our premises while we arrange a professional photoshoot. We will then host any viewings on your behalf, and complete the handover when you've received your money. Really, it couldn't be simpler.
For any help with regard to buying or selling classic cars or motorbikes (which have so far not had to endure the same torrid conditions), please contact one of The Market team on hello@themarket.co.uk or +44 (0)1865 521 088