Few manufacturers have a pedigree to rival that of McLaren. While it's easy to sneer and to judge it by the past few F1 seasons, the reality is that no one bar Ferrari has won more Grands Prix than Ron's Woking-based outfit.
But its heritage is way, way richer even than Formula One. McLaren has also won in Can-Am and at the Indianapolis 500 and it dominated Le Mans in the 1990s with its second road car, the legendary McLaren F1 (the first road-legal car was the ungainly M6BGT).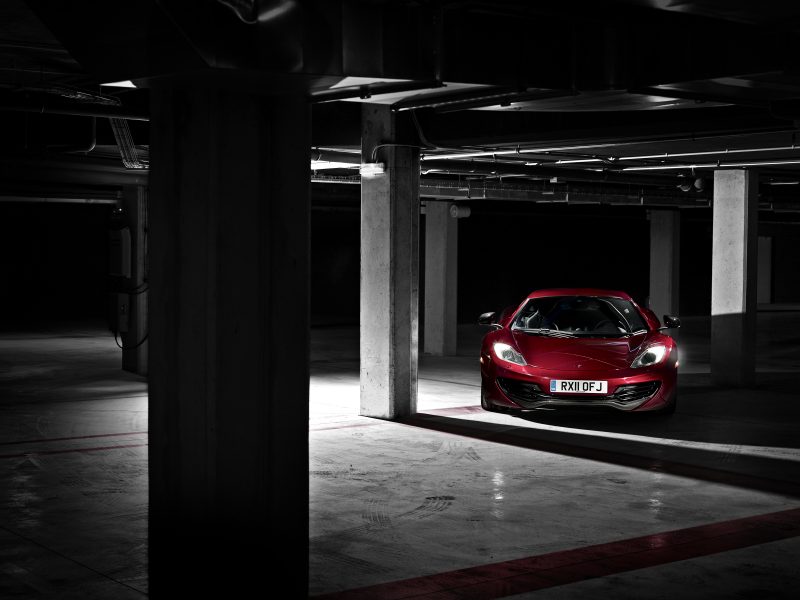 With a heritage like that you'd expect the cutting-edge McLaren MP4-12C to have been an instant success, wouldn't you? After all, it featured a glorious in-house twin-turbo V8 engine, a super-stiff carbon fibre composite tub, and an advanced, inter-connected suspension system that was only a cigarette paper away from being fully active.
Sadly, despite hitting 62mph from rest in well under three seconds and producing 25 percent more lateral grip than anything else you could drive on a public road, the MP4-12C was an almost complete flop. At first, anyway.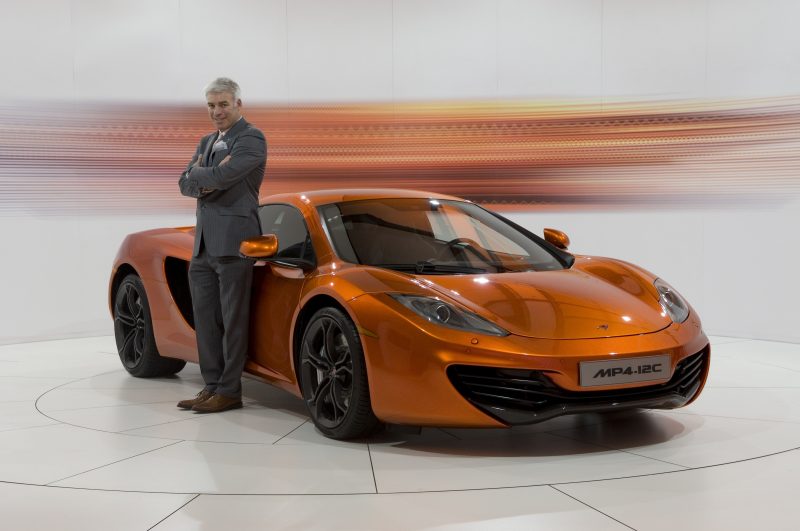 History
Ron Dennis had big plans for McLaren Automotive and he needed the right chap to oversee it and the man he wanted was Frank Stephenson, the man behind the styling of the new MINI, Ford Escort RS Cosworth, Maserati MC12, Quattroporte and GranTurismo, as well as the Ferrari F430 and 612 Scaglietti. Frank is a Big Thing in the world of automotive design and it was a bit of a coup for McLaren when he joined the company in 2008.
It started well. The MP4-12C, as the P11 was later officially christened, might not have the natural, organic beauty of a Ferrari, but it is a solidly good-looking car with hardly any duff angles. The low front end and flared rear wheel arches complete with huge air ducts were a statement of intent and are there for purely practical, rather than aesthetic, reasons – and that intent was to win.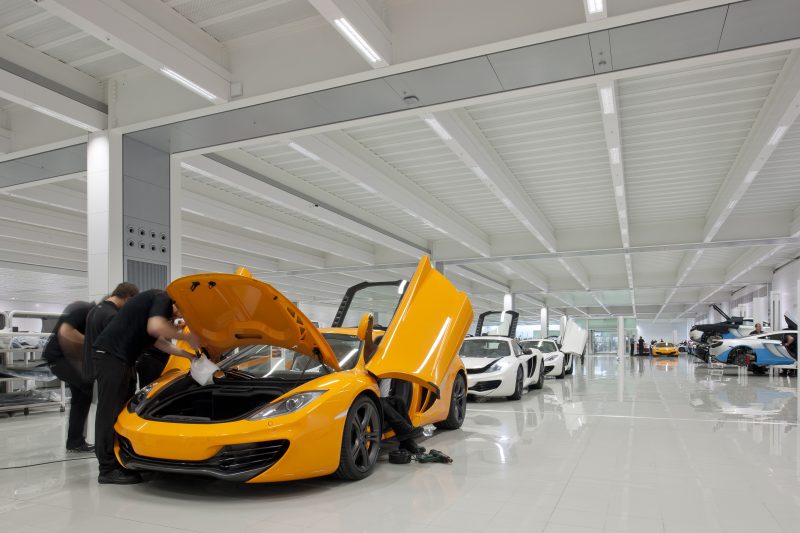 Which is where it all started to go wrong. You see, McLaren is, was, and always will be, a racing team at heart. It spent millions of pounds and incalculable man-hours shaving thousands of a second off of its new car's lap times (McLaren shared Dunsfold with the Top Gear team, which might explain why it did so well there when the TG team tested it), losing every single gram of weight that it could, and calculating the resulting lateral G-forces to six decimal places.
It did all this in the McLaren Technology Centre (MTC), the same place the first 100 or so cars were built before production switched to a purpose-built building, which is linked to the MTC via a 2001 Space Odyssey-style corridor. Dubbed the McLaren Production Centre (or MPC), the world has probably never seen a cleaner, more colour-coordinated factory. High-tech doesn't even begin to describe it and every single tool, packing crate, floor tile and rubbish bin is kept, as you might expect, completely spotless.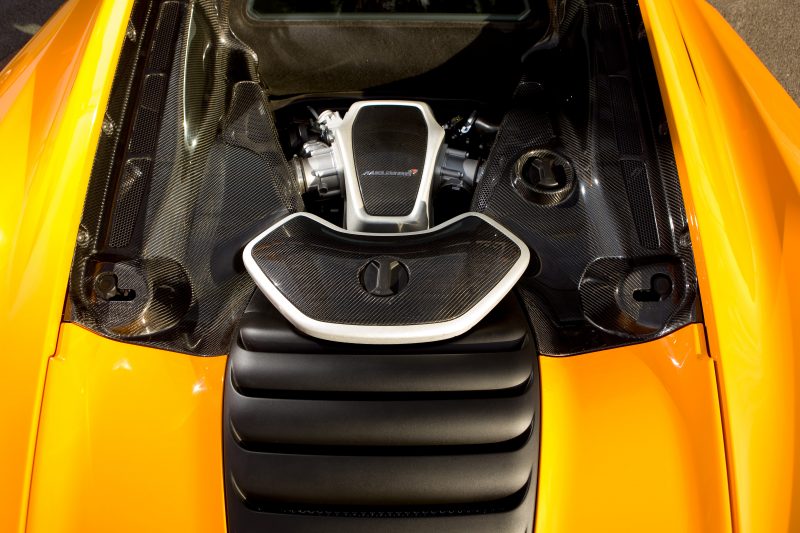 The engine is based on an off-the-shelf Tom Walkinshaw design, originally built (but never used) for Nissan to go Indycar racing with. However, the same Ron Dennis' single-mindedness that led McLaren to so many GP wins simply refused to use it in an untinkered state: This was McLaren, for God's sake, a company with more genius-level engineers and designers per square foot of perfectly coiffured building space than just about anyone outside of NASA, and Ron was damned if he was going to admit that his team couldn't make it even better.
The resulting M838T engine shared only the original design's bore. Built in conjunction with Ricardo, the M838T produced more power per gram of carbon dioxide emitted than anything else. With 600PS (or 592bhp) and 443 lb/ft of torque from its 3.8-litre V8, it endowed the MP4-12C with other-worldly performance and almost the same power drill absence of lag in the time it takes to rev that you find in The Tesla Model S's Insane mode.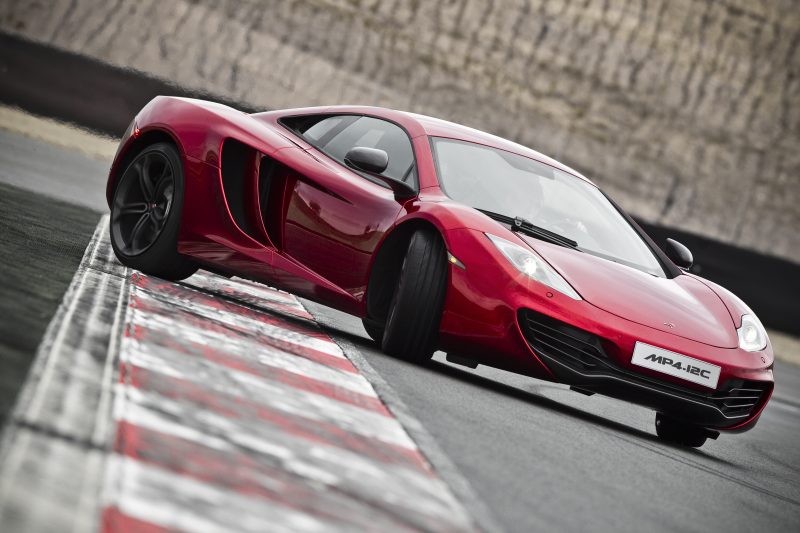 The seven-speed gearbox is very clever, and the very early cars even feature a pre-select feature that allows the driver to tell the car which gear he/she wants next, saving precious time when it eventually does shift. Pointless? Maybe, but exactly the sort of thing you'd expect from McLaren.
Yet, it was in the suspension that McLaren really excelled itself. The Proactive Chassis Control (PCC) system gave almost flat cornering and vast levels of mechanical grip but the car's ride was as pillowy soft as any French executive's.  With wishbones on all four corners, the PCC system is hydraulically interconnected and even functions as in place of front and rear anti-roll bars by priming the system to limit roll to an almost negligible degree. A fully active system would have been easily achievable, but the engineers thought it might scare people more used to more conventional cars.
But it plunged ahead with Brake Steer anyway, a brilliantly simple system that brakes and inside rear wheel when cornering to sharpen turn-in and overcome any directional stability and centrifugal inertia that might otherwise delay the car's response by the odd millisecond or two.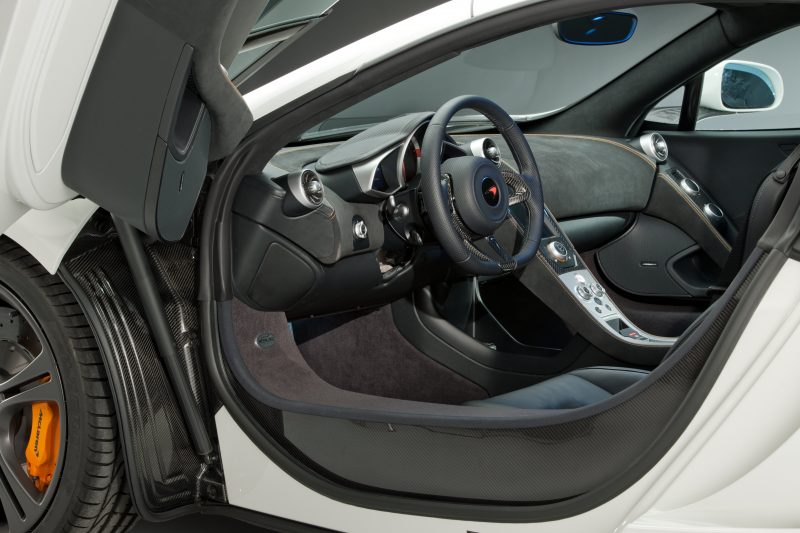 Just as much effort was expended on the interior, which is an ergonomic masterpiece being light, airy and spacious. Even six footers can find the perfect driving position without having to compromise on either head, leg or knee room; McLaren says that it was designed form the ground up to accommodate 98th percentile drivers, a legacy of the lanky Gordon Murray no doubt.  The controls were utterly logical (obviously…), and the steering wheel based on that of the firm's old Formula One wheels, many of which were scanned into the design team's mainframe and analysed before eventually spewing out a mathematically modelled Super Steering Wheel.
On paper, there was nothing finer. On the track, there was nothing faster. But in the showroom, few cars were slower moving than the awkwardly named McLaren MP4-12C.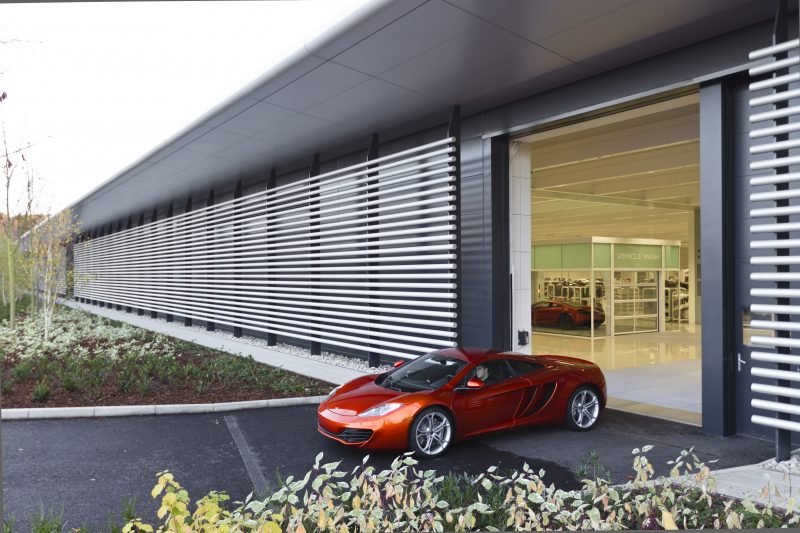 The press
The trouble was, that M838T engine might have been powerful, free-revving and highly efficient, but it sounded a bit dull. The chassis, while demonstrably better than anything the world had ever seen to date, didn't thrill and excite and seduce. And the ESP system couldn't be fully turned off without entering a special code – a code that McLaren wouldn't reveal.
So, ironically, the MP4-12C's greatest strength was its greatest weakness, too. Designed without a specific demographic in mind, the MP4-12C's only design objective was to be crushingly better than its competitors. And it was. Vastly so. But the world expected something more conventional, more easily understood, perhaps even something with a human side to it and the new McLaren was an engineer's dream, rather than the more usual marketer's product.
And the press was unimpressed. They turned on it with a vengeance, calling it 'clinical' (Pistonheads), 'oddly flat in affect' (Wall Street Journal), 'The Ferrari is a pair of stockings. The McLaren is a pair of tights. Scientifically and mathematically and practically, the McLaren is better. And yet somehow, it isn't' (Top Gear), 'oddly cool and aloof, and difficult to warm to' (Ben Oliver in The Daily Mail), and 'Cold, clinical, unemotional' (Chris Harris in evo).
Car, the most authoritative magazine of them all, did call it "the most complete supercar the world has ever seen" but it was pretty much a lone voice howling into a subjective wilderness.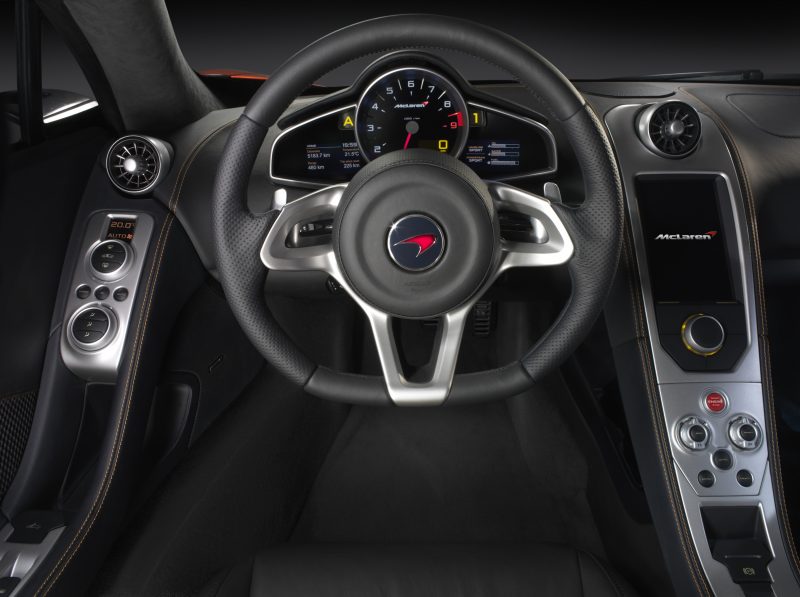 And, of course, having the McLaren F1 lurking in the background was never going to make the MP4-12C's job any easier because those same bloody journalists kept insisting on comparing the MP4-12C to the F1 – and invariably found it wanting.
All of which caused McLaren to take a long hard look at itself. I recall talking to an engineer who was sitting with his head in his hands in the staff canteen (yes, amazing food, obviously…) bemoaning the fact that the press and public couldn't see how very, very clever the suspension system was, an observation that lay at the very heart of the problem: McLaren had become obsessed by numbers and computer modelling and ultimate lap times and had lost sight of the fact that almost every potential owner wanted an element of imperfection, a bit of character to their indulgence.
Few, if any, owners would ever be talented enough to be able to explore the outer edges of the MP4-12C's incredible track performance; what most of them wanted was a supercar that flattered them and stroked their ego and made them feel like a Driving God. And the MP4-12C simply wasn't very good at this sort of thing, preferring to remain haughty and aloof, taking solace in the fact that it knew it was better than any mere human. In essence, it refused to subjugate itself to an owner it believed was inferior.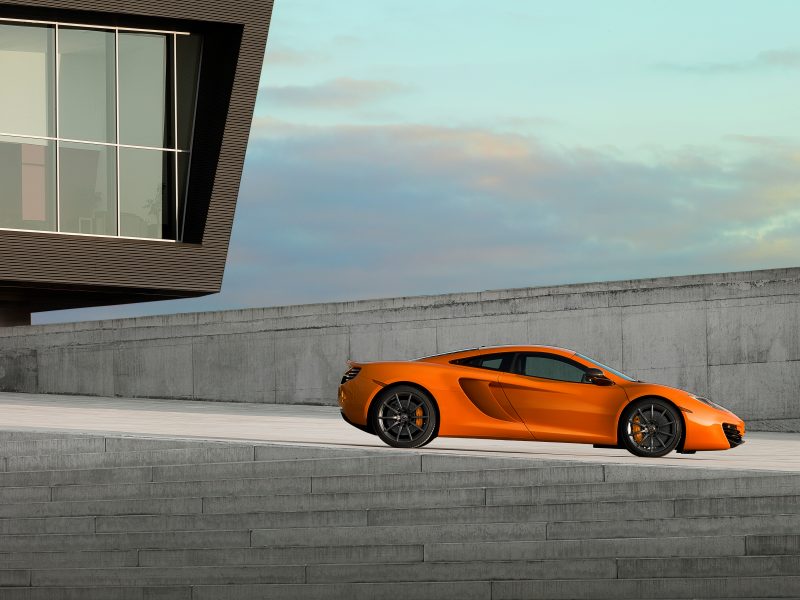 Round Two
The MP4-12C lost the 'MP4' bit of its name, which was a good start to the 2013 updates. The engine kept its original name but gained 25PS, an update that McLaren extended to the original cars as well. The gear change became even quicker (McLaren obviously couldn't lose control completely of its obsessive urge to re-engineer stuff that simply didn't matter…) and the touch-sensitive door handles were replaced with idiot-proof buttons.
The engine noise was now artificially piped into the cabin, to add an extra layer of aural excitement and the front of the car could be lifted by 40mm to help it ease its way over sleeping policemen.
In 2014, McLaren insisted that the then-new 650S (which was essentially a 12C with a P1-esque nose and a few software tweaks) was not going to be a replacement for the 12C but would run alongside it in production as a parallel model. This was palpable nonsense and a piece of marketing tosh that served only to facilitate McLaren's claim that it was producing two separate models. But the world wasn't that stupid (although many still continue to accept the P1's Nurburgring sub-seven second lap time at face value…) and the 12C was soon to be consigned to the history books.
On a more positive note, many of the 650S' updated were retro-fitted to the original 12C free-of-charge: McLaren is very good at making sure that its older cars continue to benefit from any updates that are technologically feasible to install.
Owners were delighted to receive a new active aero rear brake/drag reduction system, an updated Android–based IRIS 2 system (the old system was the cause of the majority of customer complaints by a significant margin) and a new head-unit that incorporated a reversing camera. The first two were free, with the third being an extra-cost option.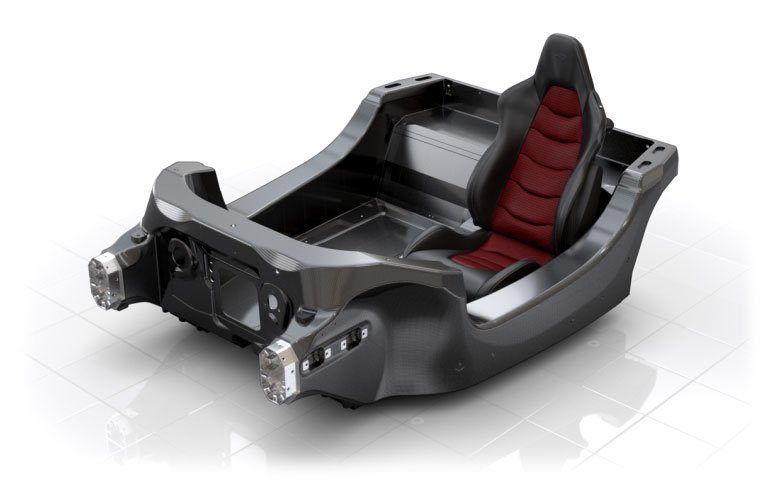 The 12C Spider
The McLaren 12C Spider offers everything the coupe does but adds in the sensory delights that come from losing the roof. The carbon MonoCell means that it is as stiff as the coupe so the handling is unaltered, and the roof is so well-engineered that it is as weather-tight as the coupe too.
If you can afford to buy one then there is simply no reason not to.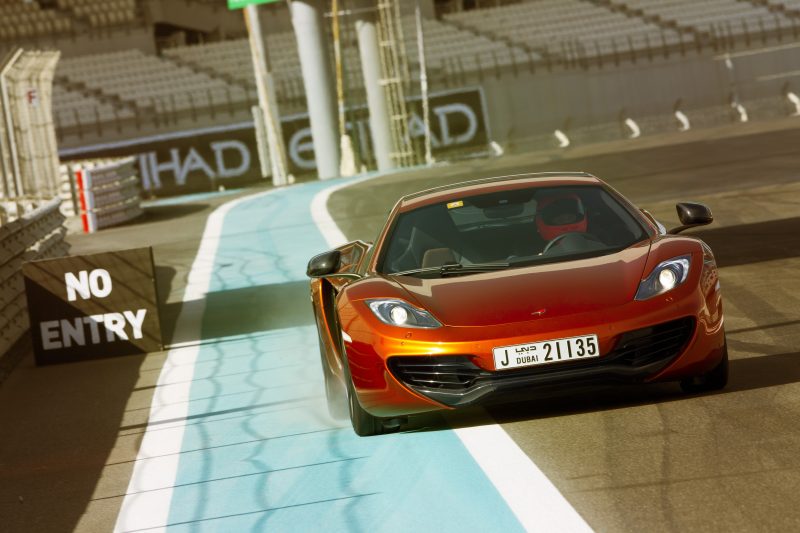 Driving one
Almost every road test you'll ever read will talk about the 12C's mind-blowing acceleration and braking, huge levels of grip and everyday usability, especially in the ride department. They'll also talk about its soulless character, competence-to-the-point-of-being-boring, and an all-round efficacy that can translate into a dull drive.
Well, as a slightly-better-than-average driver (aren't we all?), the 12C was so far above my level of competence that I could drive it harder and faster and for longer than anything I've ever drive, before or since, without even beginning to trouble either chassis or engine. I absolutely loved the duality of its nature; it was at home pootling around the city as it was on the swooping north Walian roads around my home.
If, like me, you define character as having the ability to leave you stranded, or halfway through a hedge, then you are going to love the 12C.
And if you don't love it, then that says something about you as a person. And none of it is good. As Jay Leno so eloquently puts it:
"Anyone who knows cars knows McLaren and what it stands for. I didn't buy it to make a statement. I'm still with my first wife.
I'm not driving around with a trophy wife who has a fake tan and fake boobs. I like to drive, I like the look and the feel of this car.
That's why I bought [a 12C]."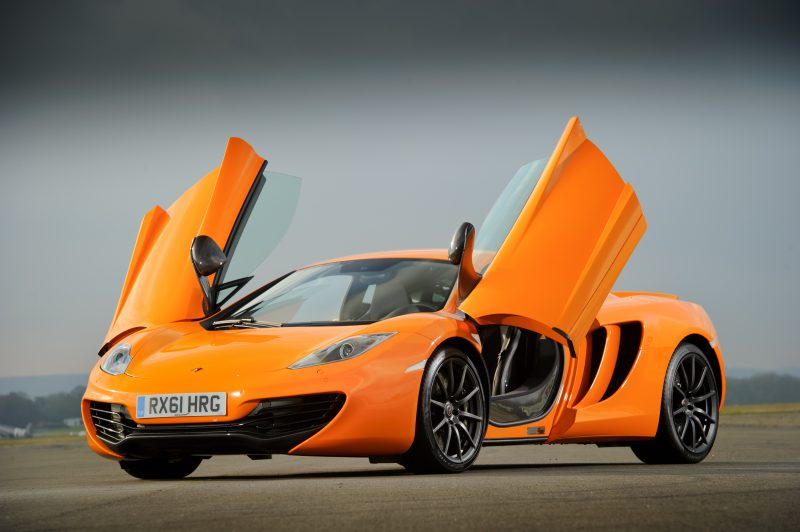 Buying one
The McLaren 12C is a complex, essentially hand-built supercar, so caution is needed. Having said that, most are low-mileage, rust is never going to be an issue (bar the possibility of some aluminium oxidisation on the leading edge of the front boot; if there is any then McLaren will probably sort it out for you under warranty) and they've proved to be relatively reliable if they're serviced on time by someone that knows what they're doing.
Some of the first cars suffered from soft paint, and their front and rear lights were prone to fogging up too. More seriously, the transmission has been known to fail, announcing an imminent hissy fit with an oil leak. If repairs are necessary then it's likely to prove to be expensive because it's a sealed-unit, so you're going to have to fork out for a whole new one…
Niggling little electrical faults aren't exactly unheard of but they tend to be irritating rather than journey-stoppers. Finally, the dihedral doors are as practical as they are cool but they do need careful adjustment and it can take a few goes to get your preferred balance between low levels of wind noise and the need to slam them closed.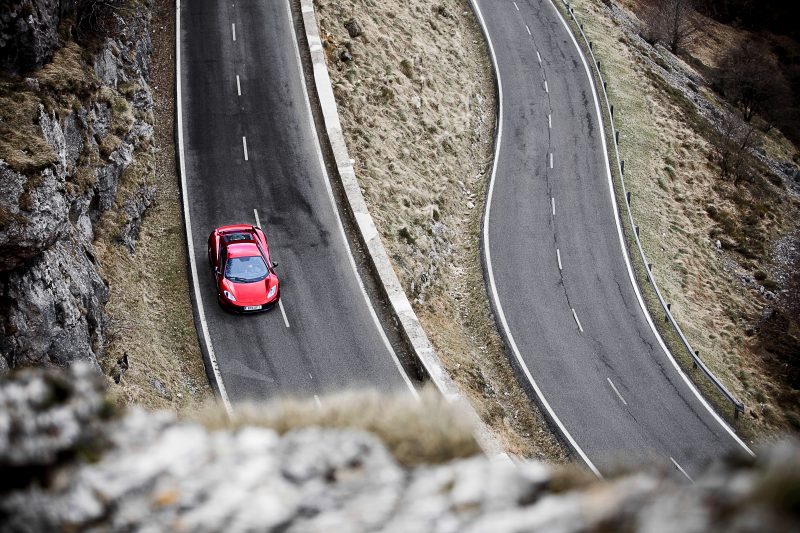 What to pay
You'd think the price of a 12C would be easy to gauge, wouldn't you? But, as is so often the case in the murky world of the second-hand supercar, things might not be quite what they seem.
A quick online search will show that you can expect to pay anything between £125-150,000 for one from the McLaren network, a price range our own price trends data supports, with the coupe being at the lower end and the Spider at the higher. Prices seem to have recently bottomed out and are now showing a slight increase, making now the time to buy.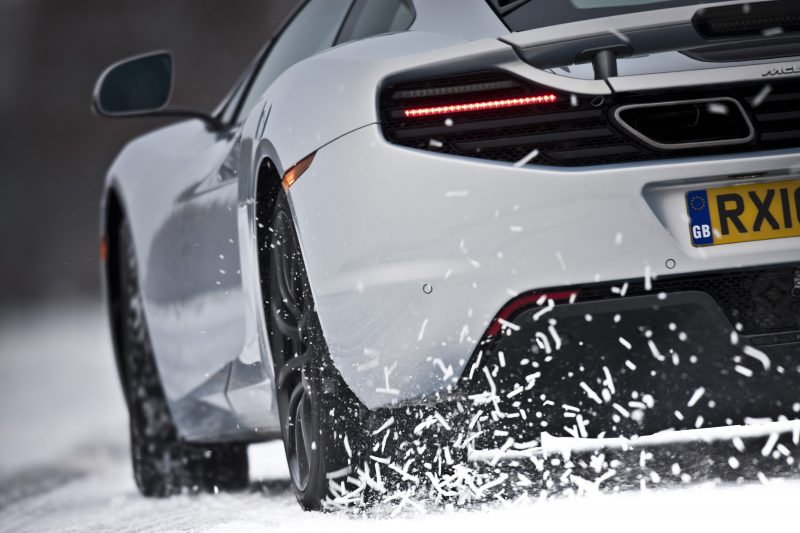 My best advice if you're after a bargain is to look around outside the official McLaren network and then bargain hard when you find one. You should also buy one because you want one and with no expectation of making a quick profit, and your job will be much easier if you aren't too picky about colour. Private sellers are more likely to be willing to do a deal but McLaren allegedly offers very good trade-in values against a new car, which might lead them to have an inflated sense of their old car's value.
The McLaren dealer network will offer the best range of cars, and the most comprehensive warranty. Only you know how important that is to you, but a lot of people consider the £20-25,000 premium to be money well spent. However, be warned: if Internet forum posts from McLaren owners are to be believed, the aftersales service might not be all you'd expect…
Finally, the early, 'swipe door' cars are likely to prove be the best bet from a financial perspective; once unloved, collectors are starting to warm to them because they represent the purist iteration of the design and will, in my opinion, prove to be a fitting legacy of a time when Ron Dennis still ruled McLaren with a fist of carbon fibre composite.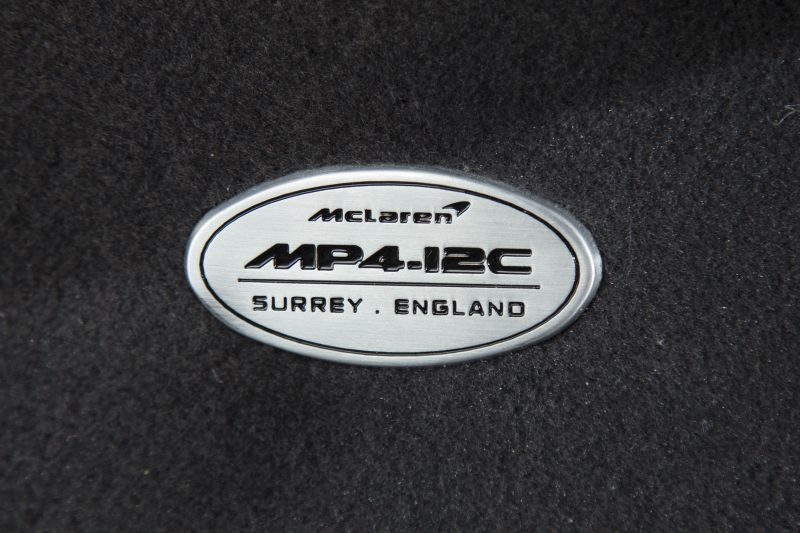 That name
As car names go, 'MP4-12C' might not be the most romantic or evocative name to come out of the automotive world, but it is rational. Very rational.
'MP4', or McLaren Project 4, has been the chassis number of every Formula One car since the advent of the carbon chassis in 1981, 'Project 4 being the name of Ron Dennis' company at the time it merged with McLaren.
And 12? That came about as a result of its internal Vehicle Performance Index, a system by which McLaren ranks outputs such as power, torque, fuel efficiency, weight, and aerodynamic performance. Probably no one understands how the figure is derived, but it's safe to assume that a figure of 12 means something good. Finally, the 'C' stands for carbon. Obviously.
Carlton Boyce