Proper 'Bond' cars – and no, I don't include bit-part actors like the 2CV or Renault 11 in that category – are usually rare and hugely expensive; think Aston Martin DB5, Vanquish, DB10, and DBS, Toyota 2000 GT, BMW Z3 and Z8, and various Bentleys, none of which are exactly pocket money to either buy or run.
But within the exotica there are one or two affordable gems, one of which is the Lotus Esprit.
The mid-engined Esprit made its first Bond appearance in the 1977 film, The Spy Who Loved Me as 'Wet Nellie', a moniker given to it thanks to its ability to metamorphosize into a fully-fledged submarine, complete with anti-aircraft missiles.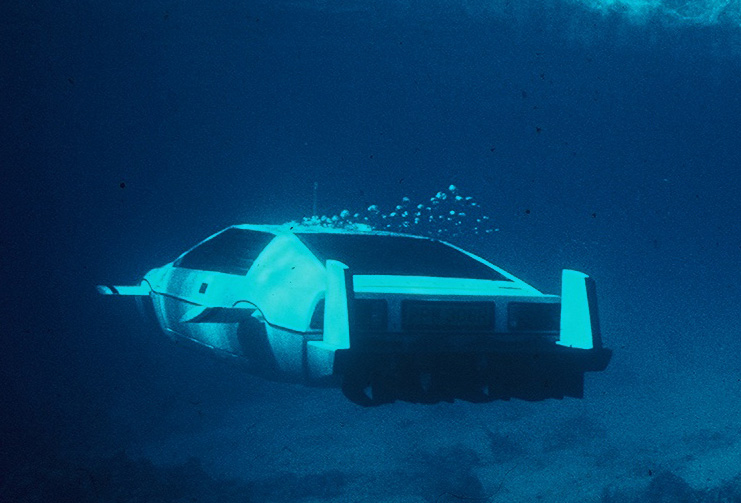 copyright - RM Auctions
The Esprit was so well-received that two more, both Turbos this time, made their appearance four years later in For Your Eyes Only. While the first (a white car with matching white lettering on the sidewalls…) self-destructs, the second (bronze, and fitted with a very cool rear ski holder and, again, whitewall tyres…) was reputed to be chassis number 001 and owned by Colin Chapman – and if that doesn't make it the coolest car ever built, I really don't know what I have to do to please you.
So the Esprit has the sort of reflected contemporary cool that only Bond can endow, but is it any good?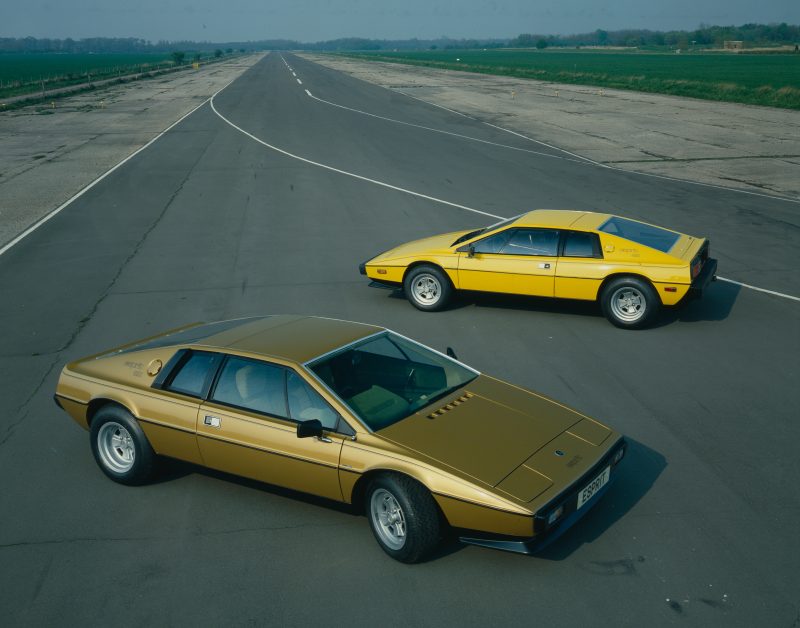 History
Designed by Giugiaro (JU-JAR-OH) and built in Norfolk, the Esprit had the almost unique potential to have turned out to be either a complete legend, or a bit of a turkey. Luckily for Cubby and petrolheads the world over, the Esprit ended up being more Cerys than Bernard. But it was close. Very close.
Launched in 1975, the Esprit replaced the well-regarded but ultimately unsuccessful Europa. Its glass fibre reinforced plastic (GFRP) body sat on a steel chassis, cloaking a 2.0-litre, four-cylinder engine – and if you thought the on-paper spec was unappealing (and, frankly, with more than a whiff of home-built kit car about it, an illusion the Fiat X19 rear lights and Wolfrace alloy wheels did nothing to dispel), you aren't alone because the Esprit did not sell well, despite rave reviews ("It is a giant stride towards the Porsche/Ferrari/Maserati market and it oh-so-nearly makes it as a worthy competitor to such marques. It is only the high level noise and body resonance that prevents the Esprit from being considered in this class" – Autocar) from idiot journalists like me who fell for its looks, handling, and sheer chutzpah.
(In our defence, it is very easy to fall for anything with a pretty face and a responsive chassis when you aren't having to shell out any of your own money on the bloody thing and are still mildly hungover from the night before.)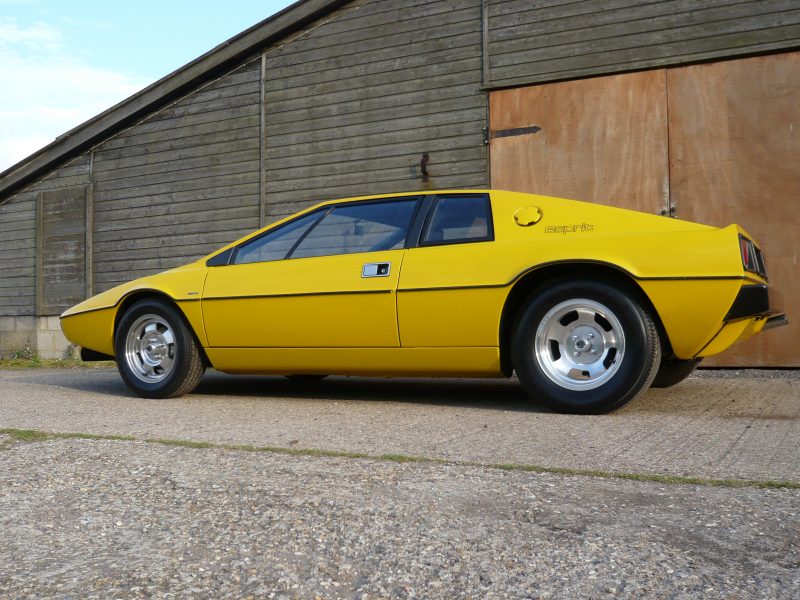 The problem – and you don't need me to tell you this – is that it was woefully under-powered. The situation wasn't helped by the fact that Lotus may have been a wee bit optimistic in its advertising; while it claimed that owners could reach 60mph in 6.8 seconds (none of your decimal 62mph back then…), contemporary road tests showed that 8 seconds was nearer the mark and that simply wasn't good enough. As a result, only hundred and fourteen examples found owners.
Enter the Series 2, which was quietly ushered in during the annual factory summer holidays of 1978. (No really, it was; the press release was issued with an embargo specifically timed to ensure that no-one would be at work to answer any awkward questions from unhelpful journos …)
The styling (now merely "influenced by one of Europe's leading designers — Giugiaro" according to the official press release) was zhushed up with a couple of cooling and intake ducts and unique, specially commissioned alloy wheels – and while the rear lights were still nicked from elsewhere, at least this time they came from the then-upmarket Rover SD1.
One thousand and sixty folk shelled out for an S2 Esprit over the years.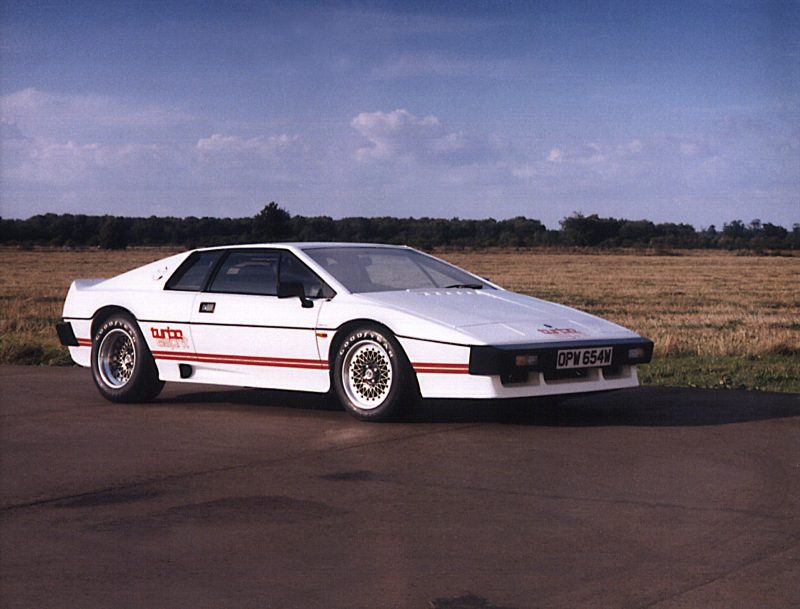 The so-called 'S2.2' arrived in 1980. Named for the 2.2-litre engine that was now fitted, the overall power remained the same but the torque output was improved by an almost-detectable 20lb/ft. A galvanised chassis helped with longevity, which is handy as only around 88 cars were ever built, making it usefully rare in addition to being usefully durable.
The period also marked the start of a series of special editions, in this case the Esprit Turbo. In Essex Petroleum livery (red, blue and chrome; no wonder they're known as the 'Essex' cars…), the turbocharged Esprit could hit 60mph in 6.1 seconds on its way to a 150mph top speed courtesy of a 210bhp/200lb/ft engine.
Just 45 Essex cars were built, but they were closely followed by a standard-spec turbo model, which sold reasonably well and is highly sought after today.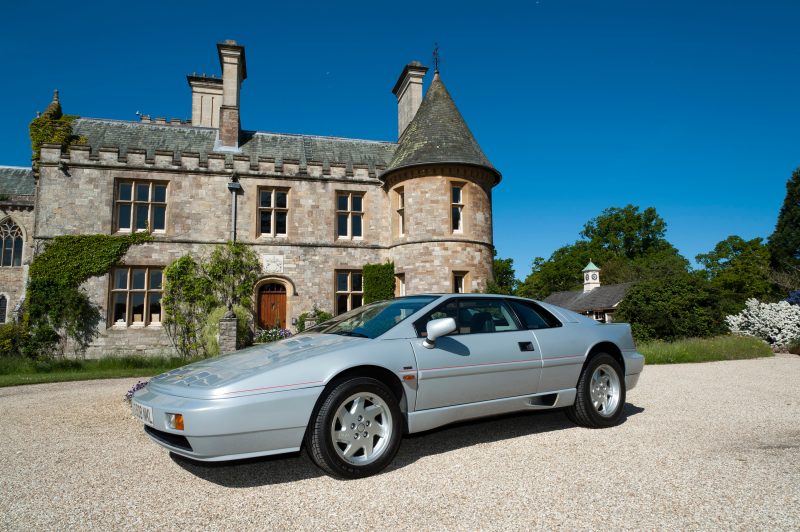 copyright - National Car Museum
Nineteen eighty-one saw the arrival of the S3, and the normally aspirated model was, by now, almost the car it should have been from day one. The interior was rejigged to give the driver and passenger more head- and leg-room, and the exterior was now starting to look like a proper supercar. The 'HC', for 'high compression', cars came along in 1986 with a small boost in both power and performance.
Just 767 S3 cars were built and sold.
The real changes came in 1987 with the introduction of the radically revised Peter Stevens' cars. (Yes, the very same chap responsible for the McLaren F1.) The sharp edges were rounded off – both literally and figuratively – and the Esprit was now a genuine world beater. Strategic Kevlar reinforcement added modernity, rigidity and passive safety in equal measure and while the engine remained the same, the power output was tweaked upwards once again.
Fuel injection arrived in the United Kingdom in 1989 (having been fitted to US-spec cars since 1986, albeit for emissions rather than performance) giving up to 280bhp on overboost in SE spec. This gave a 0-60mph time of 4.7 seconds and a top speed of over 160mph.
The normally aspirated cars, along with the lower-output turbocharged cars, were quietly dropped in 1990/91.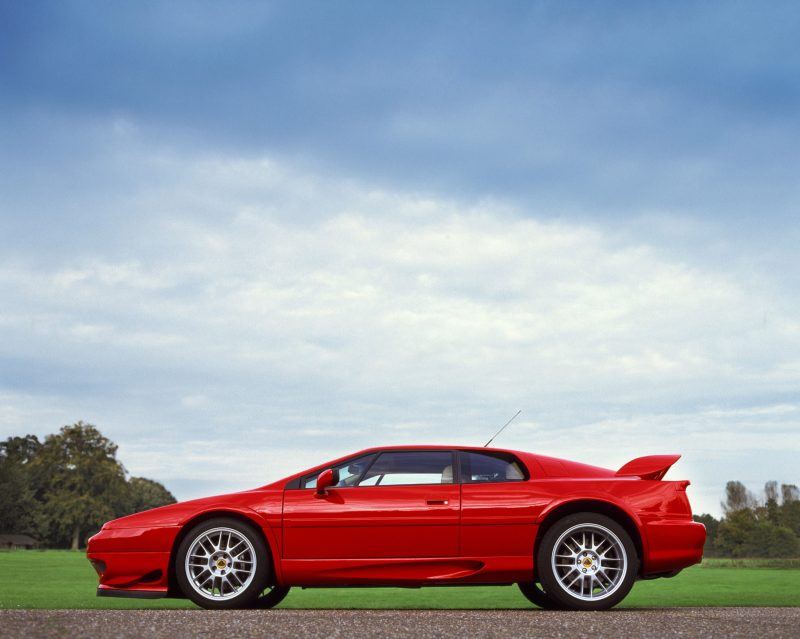 Julian Thomson (the chap who was later responsible for the Lotus Elise and Range Rover Evoque, among many others) revamped the Esprit again in 1993. The changes were evolutionary rather than revolutionary and the S4 cars were slowly developed over the years, gaining power and even better looks and all were fitted – astonishingly, for the first time – with power steering.
The Esprit was, by now, a fine car and as competitive as it needed to be; the Lotus was never going to steal sales from Ferrari, or even the Honda NSX for that matter, but it sold as well as Lotus needed it to.
However, a replacement was in the pipeline and Lotus scheduled the Esprit for deletion in 1996.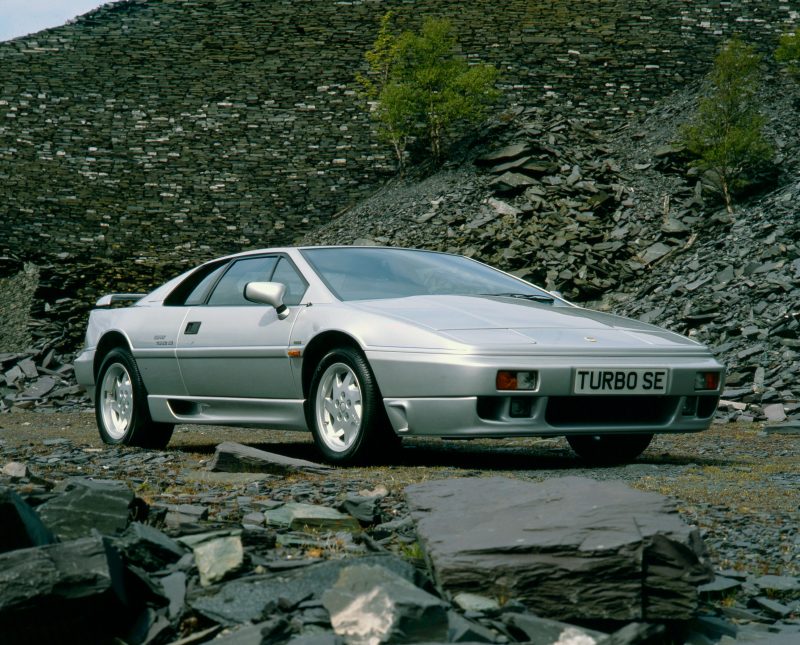 But, in what has since become a bit of a family tradition, the top brass cancelled the long-suffering Esprit's replacement and prayed that no-one would notice when they gave the condemned car a stay of execution. To distract us, they stuffed a V8 in the back, kept their hands in their pockets, and gazed skywards while whistling gently.
And you know what? It only bloody worked because the in-house 3.5-litre turbocharged V8 petrol engine was an absolute cracker. Producing 350bhp (500bhp would have been possible if Lotus could have sourced a strong enough gearbox), the Esprit now fairly flew along. Sixty miles-per-hour passed in 4.4 seconds and the top speed was north of 175mph. The handling, obviously, was as utterly sublime as ever and the looks finally matched the performance.
The Esprit had come of age, and the world lapped it up.
No, of course not. While all the rest was absolutely true, the Esprit's time had come and gone and buyers with the wherewithal to spunk so much money on what was essentially a twenty-year-old design were too canny to actually do so; only around 1,500 V8-powered cars were sold in total, and the Esprit finally died in 2004, a year in which Lotus sold just 16 examples.
It was an ignominious end for a car that had promised so much.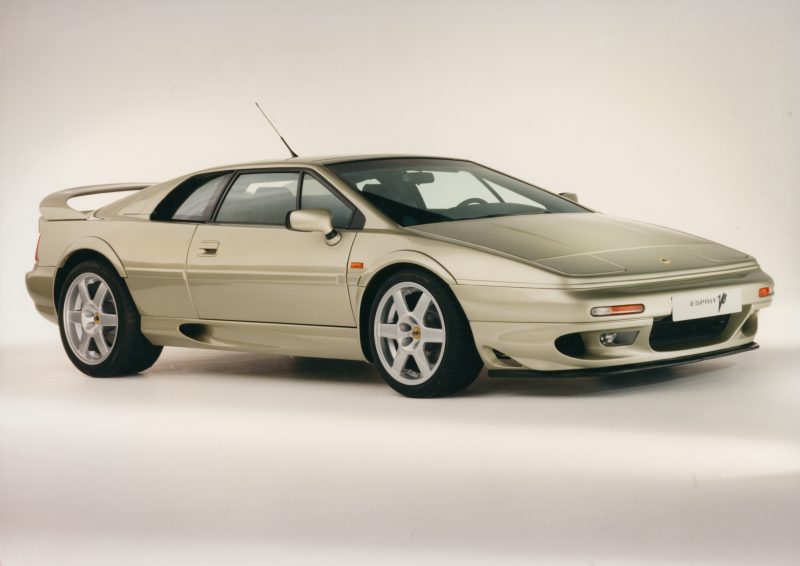 Buying one
The S1 Esprits are rare, many having fallen victim to skinflint owners and dodgy restorations. The original tartan seat trim didn't age well, either aesthetically or physically, and is almost impossible to find, so good trim is important and adds value to what might otherwise be a rough car. They're fragile though, and are probably better suited to showing rather than regular use.
Ditto the S2 and S2.2 cars; usefully usable Esprits really start with the S3 cars of 1981-87, which retain almost all of the early cars' purity but add at least a soupcon of practicality: reliability is an almost alien concept to owners of classic Lotus, but you've got at least a fighting chance of arriving at your intended destination under your own power if you're lucky enough to be driving a well-looked after example.
Mind you, the odds of completing any given journey started to rise with the introduction of the n/a Stevens' cars in '87, and continued to rise thereafter, peaking the with S4 of 1995.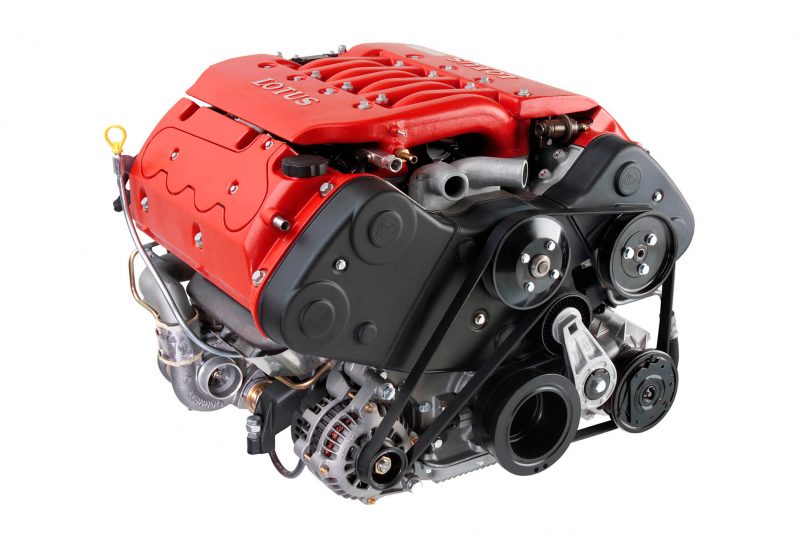 Turbo cars were less reliable, but it was a matter of shades rather than palettes, and the V8 cars were almost a match for any of their contemporaries – and might even have eclipsed the Maseratis of the time. While the very early 'Type 918' cars had some liner seal issues that could lead to catastrophic overheating, almost all of them will have been caught and repaired by now, so don't let the Internet experts put you off.
Cambelt changes of 24,000 miles on the V8 engine might seem excessive but, as with condom use, it is better safe than sorry and anyway, how long is it going to take you to rack that sort of figure up?
The Garrett turbos are tough enough providing you don't thrash them from cold or turn the engine off while it's boiling hot; all it takes is a couple of minutes on tickover to let the oil circulate and take the sting out of all that heat before shutting down.
As with any old car, the two things you're looking for are originality and provenance but the problem with an old Lotus Esprit is that they cycled to the bottom of the market faster than almost anything else and remained there for longer. This means there is a greater chance of buying an abused and cobbled together Esprit than almost any of its period rivals.
Obviously, electrical problems are going to be rife too, as will be disintegrating trim, fragile mechanicals, and crazed and cracked GFRP bodywork. Nor were early chassis galvanised, so they can rust, and badly repaired accident damage is a clear and present danger to both your health and wealth.
While no Esprit is ever going to be cheap to run, the shared components of the later cars makes finding and buying spare parts a little easier; cars from 1985 feature quite a high percentage of Toyota components, rather than the Triumph bits Lotus had used until then, making them considerably easier to keep on the road.
The parts availability of the very late Thomson-era cars is much better, but it does come at a price. A clutch for a late-V8 will set you back the best part of a grand – plus fitting and VAT. Even front brake pads are £200 a set, so it pays to pick the very best car you can afford because it'll save you a fortune in the long run.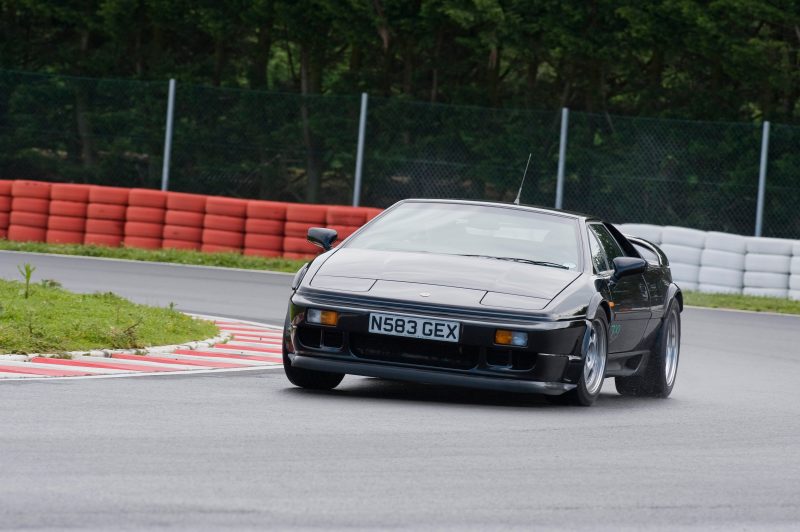 What to pay
After years in the doldrums, the price of Esprits has started to rise with an average increase of over 28 percent last year, a level of appreciation that few think will slow in the foreseeable future.
Of course, the very best prices are being achieved by the very best cars, which is another rock-solid reason to buy at the top end of your budget and cherish it wisely.
Early cars are anyone's guess, with some people asking all the money and others advertising basket-case cars for very little. Standard, normally aspirated cars start at about £10,000 for a tidy example you could use on a regular basis, but prices fluctuate wildly; I found two all-but-identical cars advertised, one for £10k and one for £20k, so there's no need to rush into paying top-whack for a so-so car.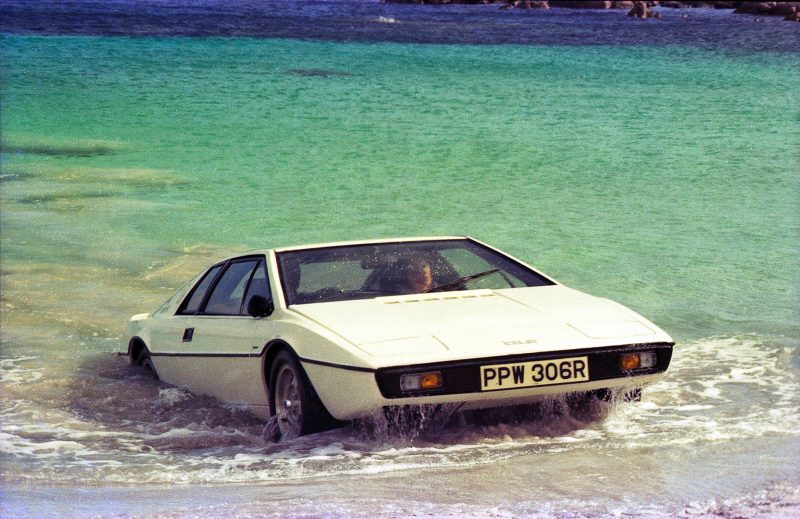 The first turbo cars are seeing the fastest and greatest rise in prices with £35,000 being about par for a good one, a price we can't see falling the next couple of years. Later cars have a more established market, and you can expect to pay anything from £25-75,000 for a late V8.
Mind you, even that looks like a bit of a bargain compared to the £616,000 Elon Musk paid for Wet Nellie in 2013, which isn't a bad return for a car that was found abandoned in a storage container in New York in 1989 and bought, sight unseen, for $100.
Enough to make you weep, isn't it?
Carlton Boyce