The Ford Crown Victoria P71 Interceptor is the world's best-selling law enforcement car by a huge margin. With more than 20 million having been built, at its peak it accounted for an incredible 82 per cent of the total American police car market.
It was also one of the most iconic and best-loved, and was so popular there was real anxiety when it was phased out: "It might be good to get a fleet of tried and true cars while they work the bugs out of the new ones," said Wayne Vincent, the police association president, of the decision by several American forces to stockpile the Interceptor instead of buying its replacement, the Ford Taurus in 2011. "They have been very reliable vehicles, and I really hate to see them go."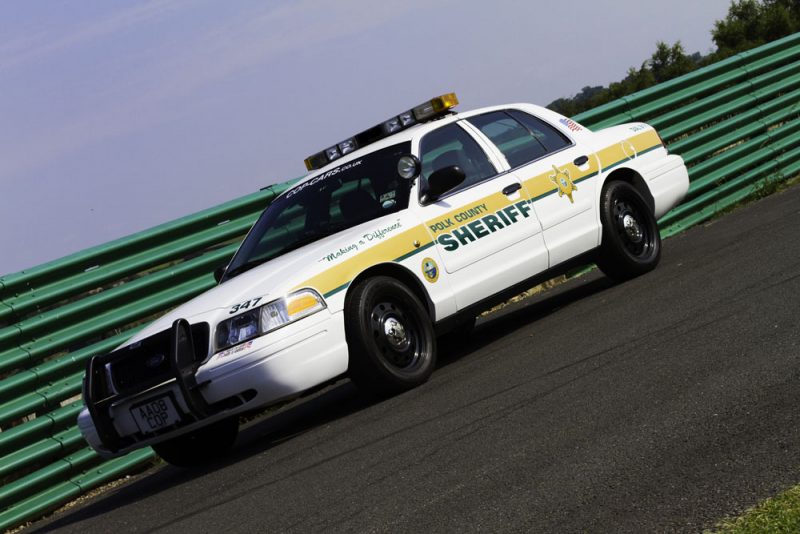 History
Ford might have been the first car manufacturer in the world to offer a police-spec car straight out of the factory back in 1950 but the first Crown Victoria Interceptor P71 that we're looking at here first hit the mean streets of the United States of America 42 years later in 1992.
Feds and lawmen of all descriptions loved its simple ladder-frame platform, bullet-proof engine (literally, at times…) and rear-wheel-drive chassis. It might not have been the fastest or prettiest or cheapest car on offer, but it was the most reliable and sturdy, which is all that matters when you spend your working life hunting down gun-toting wrong 'uns and eating doughnuts.
The early cars were built between 1992 and 1997, with the second generation model running from 1998 to its death in 2011. All were built at the St. Thomas assembly plant in Canada. Yes, that most iconic of American cars isn't even American.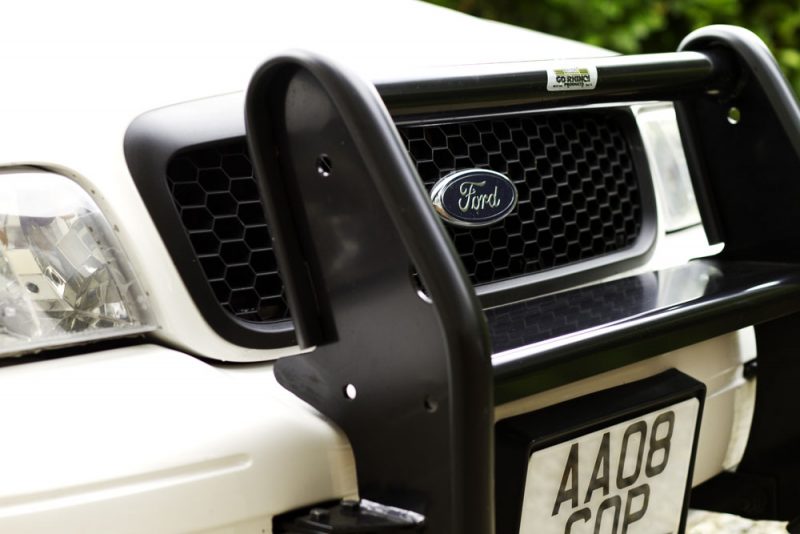 The oily bits
The Interceptor is tough: 4.6 litre V8 engine comes straight out of the Ford Mustang; the suspension is pure F150 pickup, complete with 'severe duty' dampers, uprated anti-roll bars, and a one-inch higher ride height than civilian Crown Vic models; and the tyres are 'Pursuit'-rated Goodyear Eagles on 17-inch steel rims. The result is rough, tough, and almost indestructible with a predicted minimum working life of 250,000 miles. (If you want to see how badly most modern European cars stack up, take a look at the 150,000-mile ex-cop cars you'll find at any specialist auction here in the United Kingdom. The results aren't pretty.)
But don't think this is an Old School bruiser with all the sophistication of a red-neck on meth: cars built between 1993 and 2005 had an aluminium (or "aloominum" as our American cousins insist on calling it) metal matrix composite propshaft to enable it to spin more easily and the engine; the single exhaust of the regular cars is replaced by a twin stainless steel version; speed-sensitive power steering; and the gearbox and power steering all have their own oil coolers for sustained high-speed running and long hours spent idling at a crime scene.
And yes, there is an engine hour counter too. Leaving your police car idling is a big part of the police culture over there and it's not unusual to find ex-cop cars with 15,000 stationary hours logged. (One hour idling equals 33 miles running, in case you're wondering.)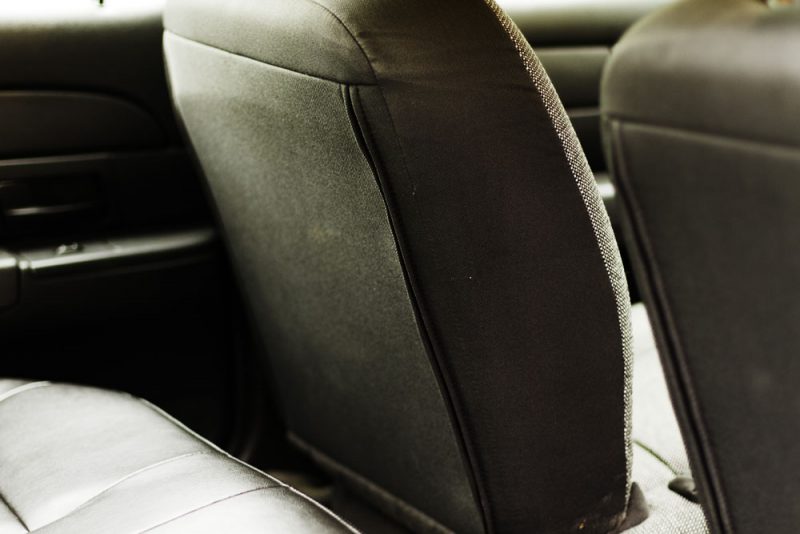 They're practical too: the Interceptor's front seats have stab-resistant plates in them; the rear seat is vinyl-covered so that body fluids can be easily cleaned up; the carpet is a moulded rubber mat; and most of the cars are fitted with 'push' bumpers, which must make city commuting slightly less stressful.
Safe too. The Crown Victoria is still the only car in the world to pass the American 75mph rear-end impact test without suffering a punctured fuel tank. It also scored a full five-star safety rating for thirteen years in a row thanks to its combination of dual-stage, full-size airbags, seat-belt pre-tensioners, seat-belt usage sensors, side-impact bars, and a restraint control module that ties it all in together.
Oh, and the boot even has an internal release handle, just in case you're taken hostage. It's a luminous green piece of plastic with two outlines cut into it; one is a pictogram of the boot opening, while the second is an outline of a figure running away.
Four-wheel disc brakes mean that it stops even better than it goes, which might be reassuring if you ever find yourself driving into a firefight.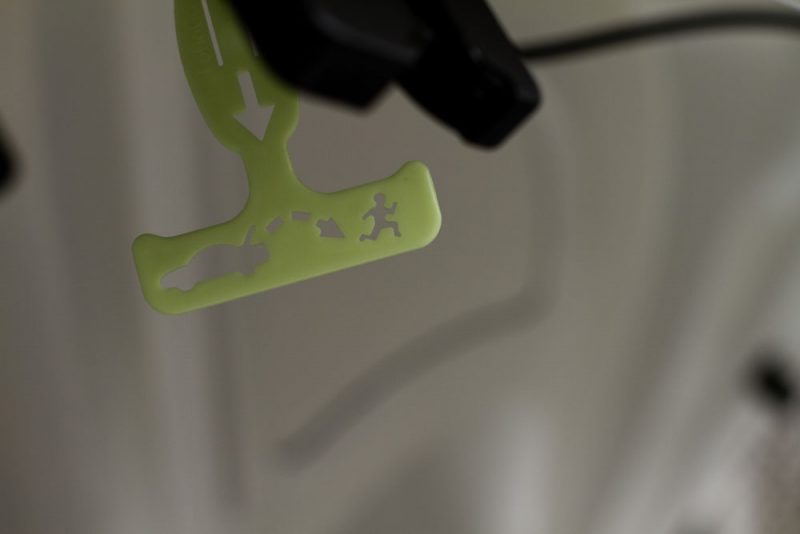 Driving it
The Crown Victoria Interceptor is a big old chunk of real estate. It weighs 1,911kgs, is more than 5 metres long and almost two metres wide. It is clearly designed for comfort and durability rather than performance and agility and Colin Chapman would have hated it.
I love it, though.
You'll hit 60mph in around 8.5 seconds with a following wind and a complete lack of mechanical sympathy, and you'll hit a limited 129mph given a long enough stretch of road. Ford says you could eventually wind it up to 140mph or more if it wasn't for the limitations placed on the chassis by the pursuit-rated tyres. Never mind, nothing outruns radio and you'll be happy bumping up into places that even police-spec Subaru Imprezas and Mitsubishi Evos fear to tread.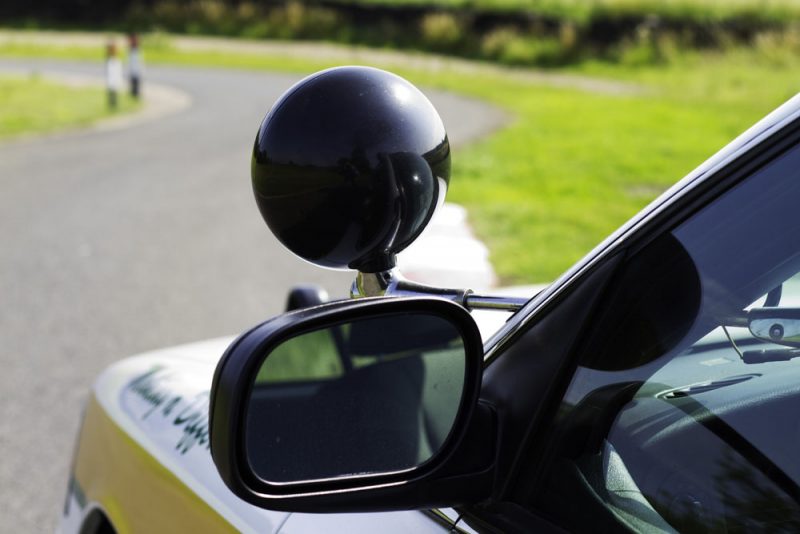 Well, you will if you can keep up. The V8 engine sounds better than it goes, and 250bhp isn't a huge amount of power to play with, especially when it's filtered and diluted by a four-speed slushbox.
Yet it is still enormous fun. The front seats might be wide and flat and almost complete devoid of even the most rudimentary lateral support but they're fitted to a bloody Interceptor.
So you waft, at first, before picking up speed and confidence in equal measure, at which point you discover that the understeer on offer is of epic proportions, followed by oversteer in the wet if you are clumsy. It's easily catchable; that soft, pillowy suspension is super-comfortable and allows massive amounts of weight transfer; the steering might not be pin-sharp but you're never in any doubt as to what's happening at tarmac level.
The key to rapid progress is to be smooth, but firm, like a Brazilian's bottom. Turn in a little to load the tyres and then pause a beat to let the suspension settle and then turn in a bit more. Power makes almost no difference to the car's attitude, at least in the dry, so your only guide is the steering wheel. Nonetheless, your throttle pedal can be your friend or your enemy; flooring it just makes the automatic gearbox panic, slurring between ratios until it finds one you can both live with.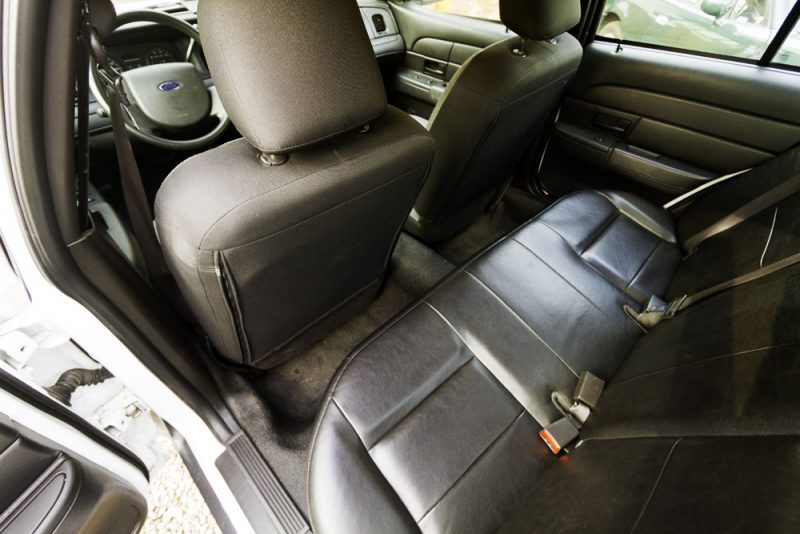 The rear seat (vinyl covered, remember?) is vast, and there is even more fun to be had by cornering fast and watching your kids desperately trying to cling on. And if the little sods get too playful you can install an original equipment Perspex safety screen to keep 'em isolated and away from you. It's probably sound-proofed too, which might be super-useful but will earn demerit points at your local NCT class…
High-jinks aside, the P71 Interceptor is a refined high-speed cruiser, with road and engine noise both being very well suppressed. Motorways and dual carriageways are huge fun, especially if you're driving a fully marked up versions complete with pillar-mounted spotlight, roof-mounted light-bar and law enforcement decals. No one stops to consider whether a Sheriff has any kind of jurisdiction in the UK; they just get the hell out of the way in a very satisfying fashion.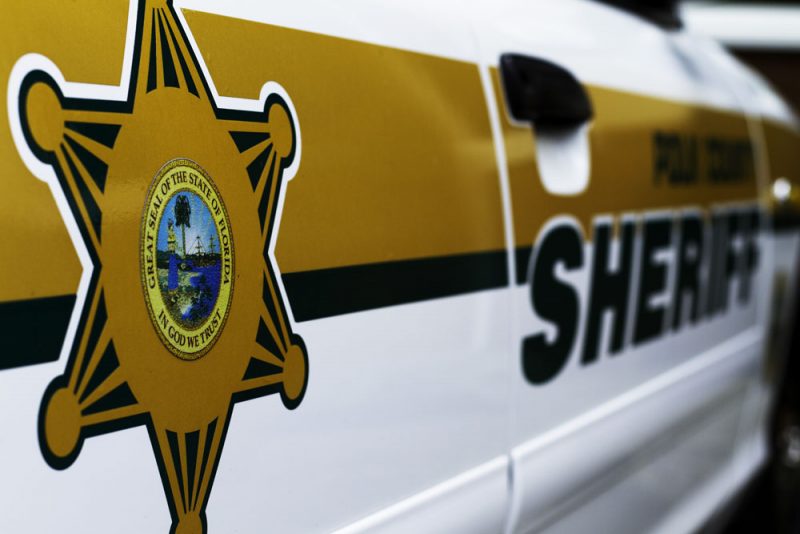 No, the problems start at street-level, when the Crown Vic's sheer breadth starts to count against it. I'm quite tall but even I couldn't touch the passenger side door from the driver's seat. As a result, I was sometimes forced to power-fold the door mirrors in and ease forward on a wing-and-a-prayer.
Drunken louts tend not to greet the sight of a fully marked Sheriff's car with unadorned joy. Mind you, a witty repost through the 100-watt PA system usually sorts them out and if they persist, you can always rely on decent traction to get you the hell out of Dodge.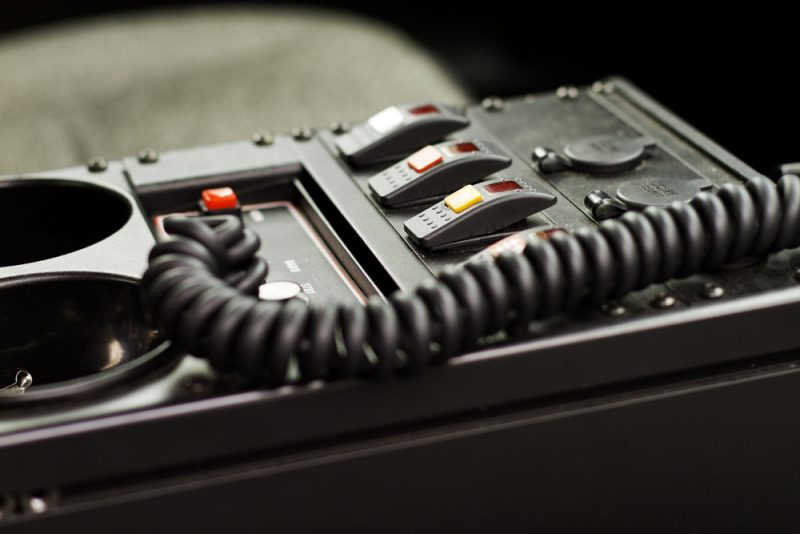 Gadgets
The number of gadgets depends on the Interceptor's original specification (there were more than 38,000 different combinations of livery alone) and the depth of your pockets, but in most the space between the front seats will be filled with the sort of huge console loved by Land Rover Defender owners.
It'll probably be filled with various switches and the controls for the PA system and lighting systems. It's functional, durable, and a reminder that this car is a tool, not a toy. Knowing where everything is – and being able to rely on it working first time, all the time – is a life saving trait.
British laws being what they are you'll find that even the most comprehensively equipped P71 will have had its flashing red and/or blue lights removed. Mine had steady state red ones fitted instead (and no trace of the word 'police' anywhere on it) but the side-mounted 'alley lights' make prowling around narrow streets far fun than you might imagine.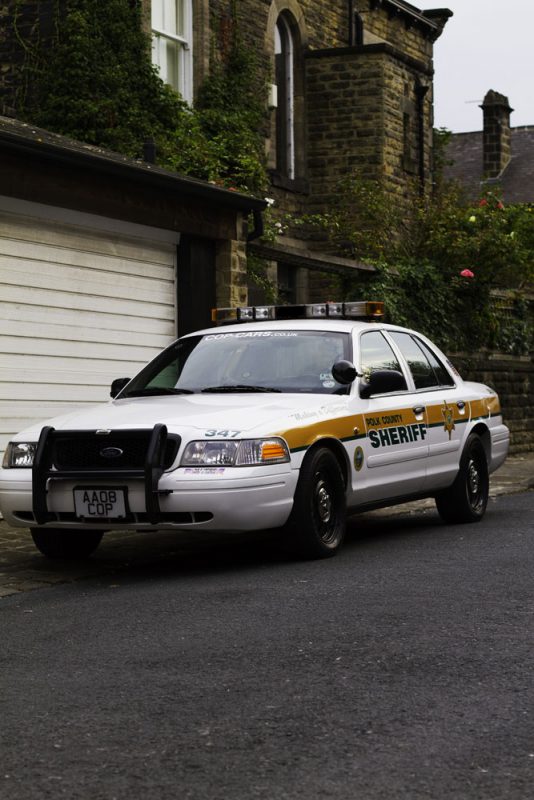 Buying
Mileage shouldn't be a problem as many enthusiasts report that 500,000 miles or more is achievable with nothing more than routine servicing. The Crown Victoria, in either police or civilian spec, tends to stand up to the rigours of salt-laden winters quite well too and the only real mechanical weakness is a tendency to munch the coil packs and for spark plugs to seize in the alloy heads.
You can pick up something that is alleged to be a police-spec Interceptor for a few thousand pounds, but USA Cop Cars Ltd. will sell you the real deal for mid-twenties.
For that you get a refurbished car that has been stickered-up to your specification (if it's legal, they'll do it) and should last longer than you. Of course, you'll need to dig deep for the running costs – it'll guzzle a gallon every eighteen miles or so, even if the 15 gallon fuel tank means you won't have to stop too often – and all of 'em will be left-hand-drive, but what price originality, eh?
And cars like this are, lest we forget, utterly pointless – unless they make you feel good. Your money can take you places faster, and generate more G, and even retain their value better. But few, if any, are so burbly, wafty, and, yes, legendary.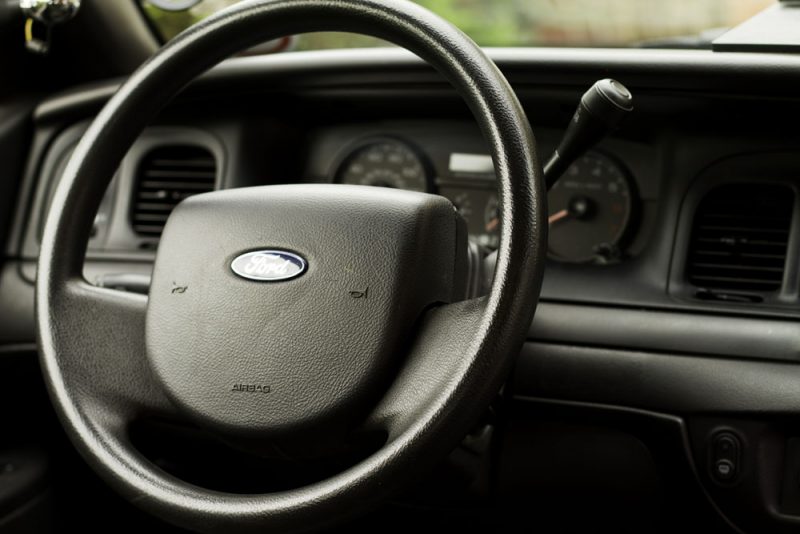 And truly iconic cars – the sort that can be described in one word yet everyone knows what you're talking about – are even are rarer than you might think. And, the stock of them is finite.
Yes, you could buy a civilian Crown Vic that has been tarted-up to look like a cop car but then you'll spend your whole life with your fingers crossed, hoping that you're not talking to a Yank tank nerd who knows very well what you've got and isn't shy about letting you, and anyone within earshot, know.
And how cool would it be to tell people that your everyday ride is a 'Police Interceptor'?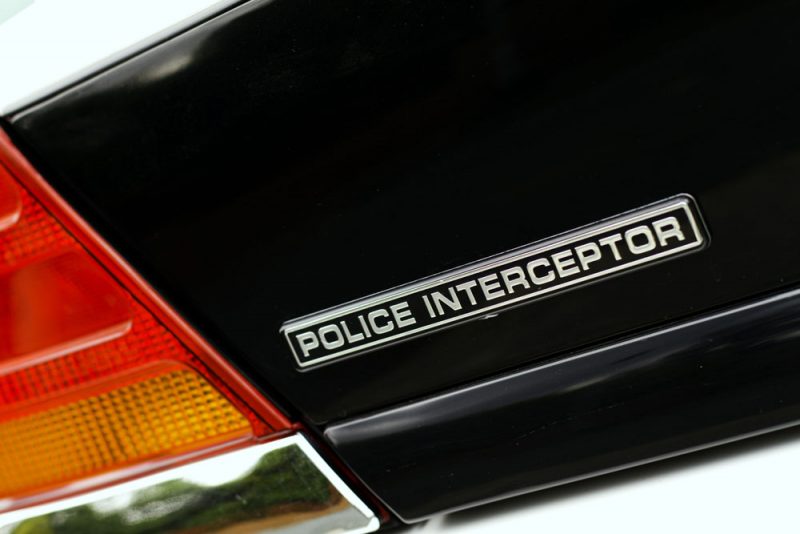 Servicing
The Crown Vic is a simple car and spare parts are widely available and while some of the more specialised bits of trim – and almost all of the police-spec accessories – will need to be sourced stateside but the mechanical bits can be freely sourced here in the UK at very reasonable prices.
That simplicity makes them easy to service, too. If you can wield a 9/16 spanner then you'll have no problems servicing and repairing your Interceptor.
Modifications
You can get hold of a lower ratio 3.55:1 rear axle, which drops the top speed slightly but gives sprightlier performance.
If your pockets are deeper then, of course, the 4.6-litre V8 engine was used in any one of a number of American cars, so tuning parts are cheap and easy. I reckon that another £2,000 would liberate another 50-60bhp, while £3,000 should see 400bhp.That, plus a bigger bore exhaust, might be all you need to turn your fed-spec P71 into a genuine hot-rod.
Of course, you could always fit a supercharger or turbocharger for the ultimate Mad Max vibe and 600bhp.
But that would be silly, wouldn't it?
Carlton Boyce