Talk to any automotive designer, and the chances are that the Citroen DS is on his or her lottery list. Ditto car journalist, engineer, and creative. Which is no surprise because automotive designers worldwide voted it 'The Most Beautiful Car of all Time' in 2009. I'll go even further: I think it is the most beautiful object ever designed by man. (Disagree? Well, lets here your call in the comments section.)
Possibly the most advanced for its time too. Can you imagine the effect that it had when it was first unveiled? In 1955 it jostled for show space with the MG MGA, the Fiat 600 and the Triumph TR3. I'm sure all of them were worthy cars for a world that had only just started to dare peek out from behind the curtains of World War 2. And yet, they were conventional, conformist, orthodox, even.
The Citroen DS – the name is a pun on the French for Goddess – was none of these things. For a start it looked like a spaceship with wheels. It was bold and stylish and aerodynamic before anyone really understood what they meant. It looked like it was going fast when it was stationary and looked like to was supersonic when it was moving. It is displayed in The Louvre. And La Triennale di Milano. And the Museum of Modern Art in New York.
It also moved like a panther thanks to hydraulically powered suspension and steering. Yep, while the rest of the world was still viewing rack-and-pinion steering with an element of suspicion, Citroen was powering almost everything with hydraulics including the steering, brakes, suspension, clutch and gearbox. It rode better than anything that had ever gone before (and better than almost anything that has come since, now you mention it) and maintained a level, constant ride height regardless of the load imposed upon it. That it was front-wheel-drive was dismissed with a Gallic shrug; of course it was because it was built by Citroen.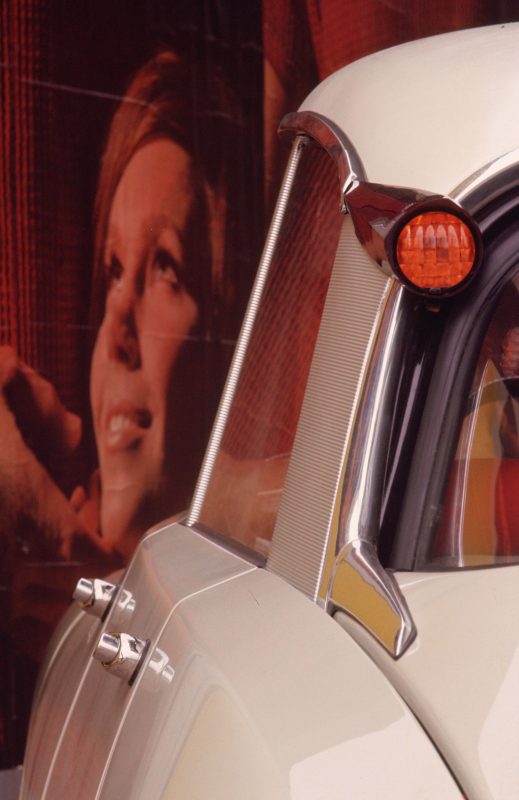 The public might have been expected to view it with a healthy level of skepticism and suspicion but nothing could have been further from the truth. Despite costing more than 50% more than the car it was replacing, they loved it and threw money at the sales staff on the Citroen stand. The Paris Motor Show of 1955 generated 12,000 orders for the then-new DS.
On the first day. In total, Citroen shifted 1.5 million DSs over its 20-year life.
You see, people aren't worried about technology when it does something interesting, they're just cynical when they know it's nothing more than a marketing gimmick. (Nor do they mind paying a premium when that premium is justified. Neither lesson has been absorbed to any great extent by anyone other than Apple since.)
Mind you, it took the French 18 years to develop it, but when you're trying to harness witchcraft you can be forgiven for taking your time. (I suppose we should acknowledge the impact the Nazis had too. Can you imagine how the DS would have been greeted if it had been released in the 1940s?)
But harness it they did. The DS might have been powered by an engine that was agricultural even by the low standards of the 1950s – it could trace its roots back to the 1930s without any difficulty at all – but it could have been so very different; the initial plan was for it to be fitted with an air-cooled flat-six engine, al la 2CV x 3, but money and some heavy-duty engineering issued forced a rethink and the adoption of the Traction Avant engine as a pragmatic roll-of-the-dice to get the bloody thing into production.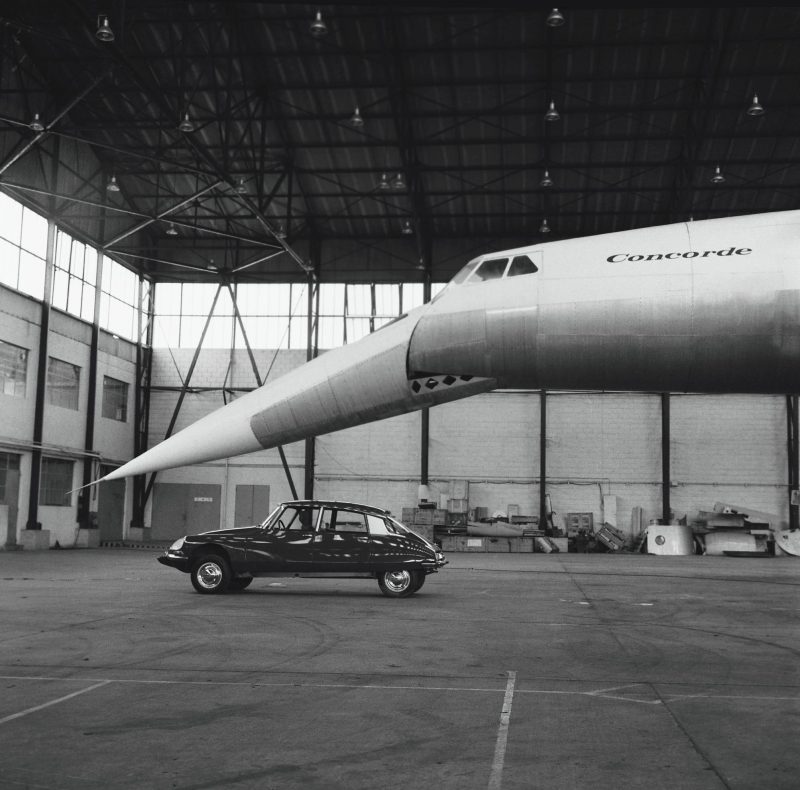 No one even noticed, much less cared. The DS looked like nothing on earth and possessed the most extraordinary ride that people from all walks of life flocked to it. Charles de Gaulle credited the DS with saving his life after it continued on its way despite having had the shit shot out of it by twelve gunmen. The DS shrugged off more than 140 bullets, viewing its four flat tyres as nothing more than a mild inconvenience; the hydropneumatically suspended Citroen continued on its way leaving two dead police motorcyclists behind but an unharmed French president on the back seat. The DS's suspension simply adapted to the increased lean and roll angles that were being adopted and allowed the driver to make a fast getaway, which is about the only sort of getaway you want when you've got a dozen terrorists firing on your car with automatic weapons. De Gaulle loved his Citroen so much he even limited Fiat's stake in the company to 15%, something that French workers are celebrating, even today.
The original DS saloon gave way to a factory estate and both a coupe and a convertible from independent coachbuilders. (I was going to write 'aftermarket', but couldn't bring myself to when I'm referring to two of the most beautiful cars of all time.) Later came the original MPV, the seven-seat Familiale version complete with foldaway, boot-mounted seats. There was even an Ambulance, which would have made a much better Ghostbuster car than the Cadillac they actually used.
The ID, a cheaper model designed to open the market to a whole new demographic, was introduced in 1957. It was less luxurious and less powerful than the DS, making it more affordable to the customer who simply couldn't afford the full-fat version. The ID range also lost its power steering, transmission and clutch in 1961.
Which was fine, because the public was still transfixed by the technological breakthroughs that just kept coming. Disc brakes made their production car debut on the DS, as did swivelling headlights that turned with the steering wheel. (Now you realize that the fog lights that turn on and off as you turn the steering wheel in your modern car are an inferior, budget-led, cynical marketing exercise compared with how real engineers do things when the accountants and marketing teams leave them alone…)
The interior was as wonderfully over-the-top as the exterior. A single-spoke steering wheel marks the turf, a design statement the column-change gearlever and revolving instruments reinforce.
January 1967 saw the faired-in, redesigned front end unveiled, making the Ds look even more other-worldly. It was also more aerodynamic, which might have been the point. It's hard to tell really, because the designers and engineers at Citroen may well have just done it because it looked nice.
This was no poseurs car, though. It backed up its style with some real substance, not only saving a French president's life but also winning the 1959 and the 1966 Monte Carlo rally, just two of the many endurance rallying events in which the DS's accommodating suspension and tough-as-old-boots engine helped the car excel in.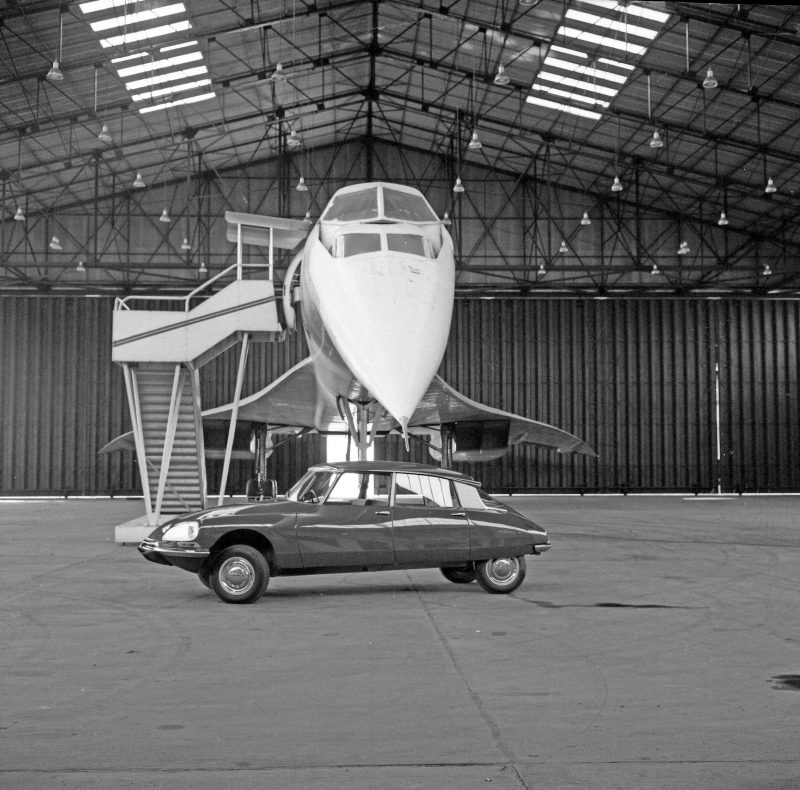 If you want one then make sure that you get it inspected by an expert first; mere human beings aren't capable of inspecting this car properly.
Rust will be your biggest issue but the rest of it is more conventional than you might think; that hydropneumatically suspended suspension isn't half as scary as it looks. As an ill-educated fifteen-year-old I regularly stripped down and rebuilt the almost identical system on a series of Citroen GSs. If I could do it on a driveway with only rudimentary hand tools then you'll have no problems, I promise.
If you keep things clean and logical and take the time to understand what goes where you will find that working on the high-pressure side of the suspension is no more complex than changing the brake pipes on a conventional (and inferior) car. There are just more of them – and the LHM fluid (red or green, depending on the year of the car) looks funny.
Everything else is straightforward, and if the ultra-sharp brakes take some getting used to, they do tend to make those of every other car feel soft and spongy and inefficient ever after.
Trim is a problem, becoming brittle with age but, almost unbelievably, you can buy new bits from Holland, even if you might have to sell a kidney to be able to afford them. In fact, the whole spares scene is thriving, backed up by some of the nicest and most friendly owners' clubs out there.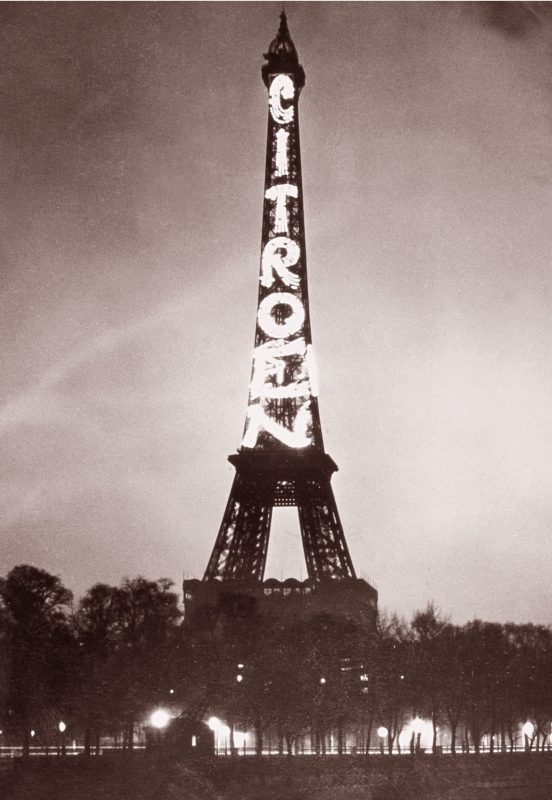 Prices start at around £5,000 for a tatty car or an interesting barn find, rising to £12-17,000 for a good, usable car that you could jump in and drive to the south of France in. Concours cars start at £20,000 and are rising fast. Buy on condition rather than age and don't worry too much about the specific trim or engine specification.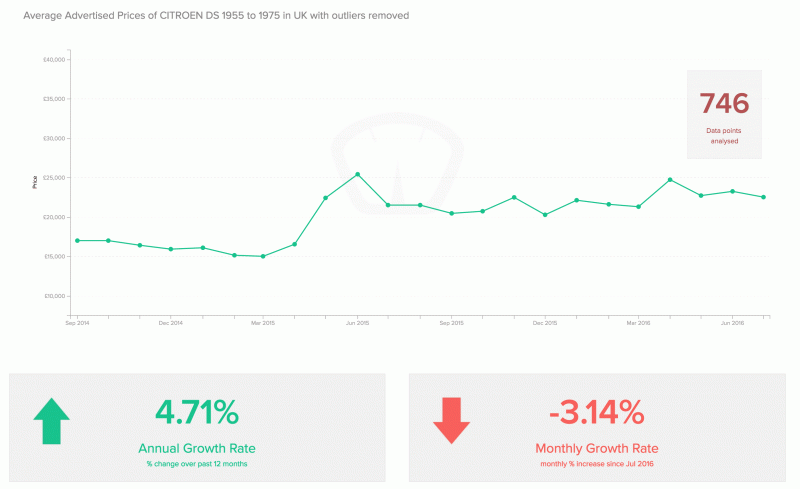 Pricing information from www.getpatina.com/price-trends (view the price trend for any make or model for free)
The cabriolets and coupes have reached stratospheric levels and are beyond the reach of anyone who deserves to be able to own one. Familiales and estates are more reasonable at between £15-25,000 and are probably where I'd put my money. I saw a glorious seven-seater at Goodwood last year with a full-length period roof rack and I had physical stomach pangs of desire. 
Carlton Boyce