Classic car owner's face a constant battle. Unless you are well heeled enough to run a garage a la Jay Leno you're waging a war of attrition against the elements to preserve your cherished classic. It's not all bad news, of course; what some see as dilapidation, others call patina, so your mental attitude will determine how concours your car is or how much it bothers you if it isn't…
Yet there are some things every car owner should be doing to preserve their classic cars, even if it's simply to keep them running and available for impromptu use. Here are our tips to help protect the value of your car and your sanity!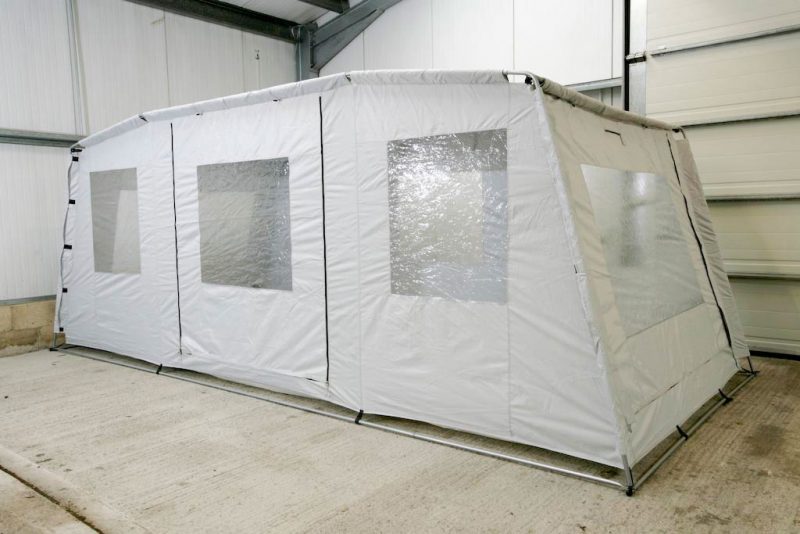 Storage
Unless you are brave enough to use your classic as your everyday car (in which case we salute you) you'll need to find somewhere to store it. This could be something as simple as draping an old tarpaulin over it on the driveway or as complex as sitting it on a ceramic-tiled floor in an air-conditioned, dehumidified, purpose-built man cave. The reality for most of us will be something in between the two, even if it is generally closer to the former than the latter.
My own garage, for example, is a substantial stone-built stable that's built into the side of a mountain. So it leaks water from the roof and back wall when it drizzles, and when it rains heavily (and I live in Wales) the water streams across the floor before flowing into a drainage gully.
On a more positive note, it is at least well ventilated but the same gaps that let the breeze stir throughout the building also allows the feral cats that haunt our garden to ease their way in out of the wind, and who would have guessed that a classic car roof is such an appealing and comfortable place to sleep? (Yes, I too am reminded of the old joke about the BMW engineer meeting his colleague from Land Rover for the first time. BMW man: "We test our cars by locking a cat in them overnight. If we find the cat dead of suffocation in the morning then we know that our door seals are up to specification." Land Rover man: "Yes, we tried that, too." BMW man: "What happened?" Land Rover man: "It escaped.")
So it's secure but not dry, making it the ideal candidate for a proper car cover. I looked around at what was available and the Cair-O-Port from Hamilton Classic Ltd finally got my money because the metal frame that supports the cover means that I can work on the NSX without having to drive it out. It also means I can hop in for a quick blast without having to faff about because, as we all know, faffing is the death of spontaneity and I want to be able to use the car not just stand and admire it.
I had the Honda sitting inside it within an hour of unpacking it and it's lived up to all my expectations. The three built-in fans keep the air circulating and if I put the NSX away while it is still wet it's dry by the morning, even in the depths of winter. I could only squeeze the medium-sized 5-metre version in my garage but I'd recommend buying the largest you can fit into the available space rather than the smallest that will cover your car. That way you've got more room to move around inside it and it'll grow with you as your collection changes.
I do accept that it's not a cheap option though. Mine cost £475 but I think it's been worth every penny and my only regret is that I didn't buy one years ago.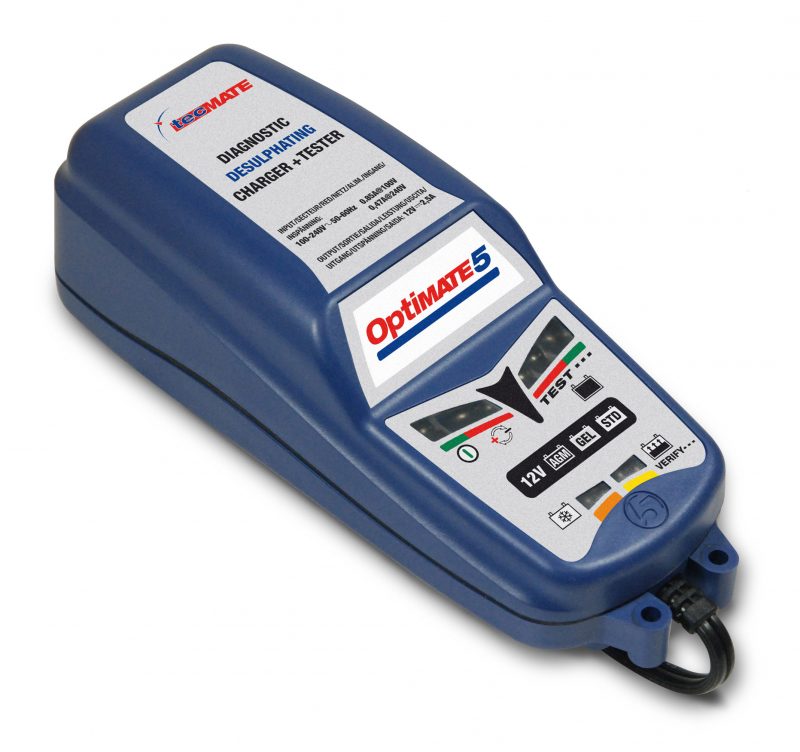 The battery
Alan Clark might have been a dreadful human being but he was a car enthusiast of the highest order. His diaries are stuffed with anecdotes that reflect his hatred of concours cars and he took great pleasure in using his priceless collection of heavily patinated classics on a regular basis – but those same diaries are littered with tales of summer evening drives that were frustrated by flat batteries.
Don't be like Alan. This means not cheating on your wife and investing in a decent trickle charger-cum-conditioner. I've got an OptiMate 5, which means I can jump into the car after months of inactivity knowing that it'll turn over. Again, they aren't cheap but having battled the £5 eBay specials in the past I'm happy to pay seventy quid in the certain knowledge that I'll never have to worry about my car's battery ever again.
The oily bits
So your treasured classic is dry and well charged, but this is a war of attrition, remember? That means that the oily bits are slowly obeying the Second Law of Thermodynamics and degenerating into a more disordered state. This is not a Good Thing. (Nor can it realistically be called patina, in case you're wondering.)
If you're going to be laying your car up for a few months then it's worth draining the fuel system, changing your usual engine oil to storage oil, and greasing everything you can before storing it on four axle stands to take the weight off the wheels to prevent flat-spotted tyres. If you leave the handbrake off too, press the clutch pedal down with a length of wood, and crack open a window you've done just about everything you can to stave off entropy.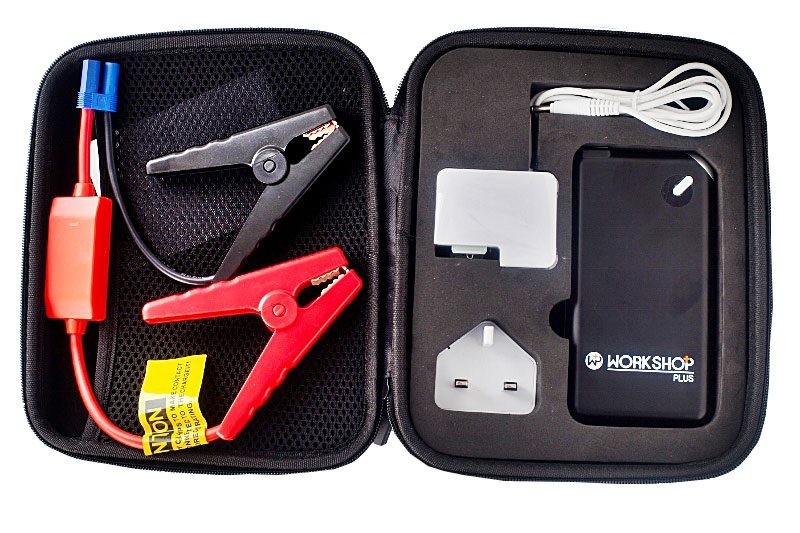 The rescue kit
It's a sad fact of life that no matter how conscientious the owner, a classic car is likely to let you down more than a modern car. This might not be a major inconvenience on a sunny summer's day, but even the most minor fault has a habit of turning into a major problem when it leaves you stranded on the hard shoulder of a wet and windy motorway in the depths of winter.
Luckily, a little forward planning can resolve the majority of journey stoppers. So a bag packed with a decent toolkit, some WD40, gaffer tape, cable ties, and a radiator hose repair kit will often keep you limping along until you can effect a proper repair in the comfort of your own garage.
I've also recently bought a SmartBox external battery. Impossibly small, this pint-sized jump starter has already saved my bacon on a couple of occasions by starting a car with a duff alternator. It'll charge your phone too, and comes with a built-in emergency light and is worth every penny of the seventy pounds it'll cost you to buy one.
In the old days a towrope in the boot gave you a measure of reassurance that even if it all went horribly wrong you could still get home. Now what you really need is decent AA/RAC cover and a mobile phone signal…
Provenance and history
A car's provenance is what sets it apart from every other. Sometimes it's just a folder with a service book and a couple of old tax discs, while the car we dream of comes with a matching set of well-stuffed box files crammed with old invoices, receipts, photos, and a detailed hand-written record of every drop of fuel it's ever used and every journey it's ever been on.
The trouble with building a car's provenance has always been the motivation. Detailed records might add value but it's not the sexiest subject in the world, is it?
Thankfully, Patina is here to rescue you by building up a comprehensive portfolio for your car, allowing you to share all or parts of it with our rapidly growing community. The instant feedback I got from owners on photos of my recently refurbished wheels, for example, was heartening and had me scrabbling around to find more stuff to upload. You can upload text records as well as scanned invoices and even videos of your car.
And, best of all, once it's uploaded you've got a permanent secondary record (that can be exported and downloaded at any time) so if anything happens to the originals there are copies to support the work you've had done when the time comes to sell. (You can sell your car on Patina too. I haven't mentioned that, have I?)
Of course, the very best secondhand car trick of all is buying a classic car that was once owned by an iconic star. Steve McQueen's mid-seventies Porsche 911 turbo recently fetched a cool £1.4m when a 'normal' 930 turbo without the cachet of such a famous name on the log book might only set you back £75,000.
Be warned though, provenance can be a fickle thing. I remember seeing a Range Rover camper on eBay a few years ago. An early three-door with a built-in bed, it had been owned by a very famous TV personality. I wanted that car very badly, thinking how achingly cool it would be to camp in it during the Goodwood Revival or the Pendine Sands Hot Rod weekend. It was on a Buy-It-Now for under three grand too, which might have been strong money at the time for a down-at-heel Rangie but I thought that it was cheap for something with such an interesting history. I nearly pulled the trigger on it but bottled out at the last minute, opting instead for a tidy soft-dash LSE with very low-miles and an impeccable history.
I spent years telling everyone about the camper that got away, always ending with the bold proclamation of "what could possibly have gone wrong?" Well, I can tell you what could go wrong. Jimmy bloody Savile, that's what…
Carlton Boyce