We've always known it intuitively but could never prove it, the fact that Patina adds value to your car by having a rich, comprehensive history that increases buyer confidence.
Well this weekend we came as close as we can to demonstrating it. On Saturday, Historics at Brooklands held their first sale of the year with 169 classic cars going under the hammer. One of those cars, a Porsche 944 Turbo had a comprehensive history on Patina (with over 100 invoices, photos and documents) which had been publicised in the auction catalogue both online and in print.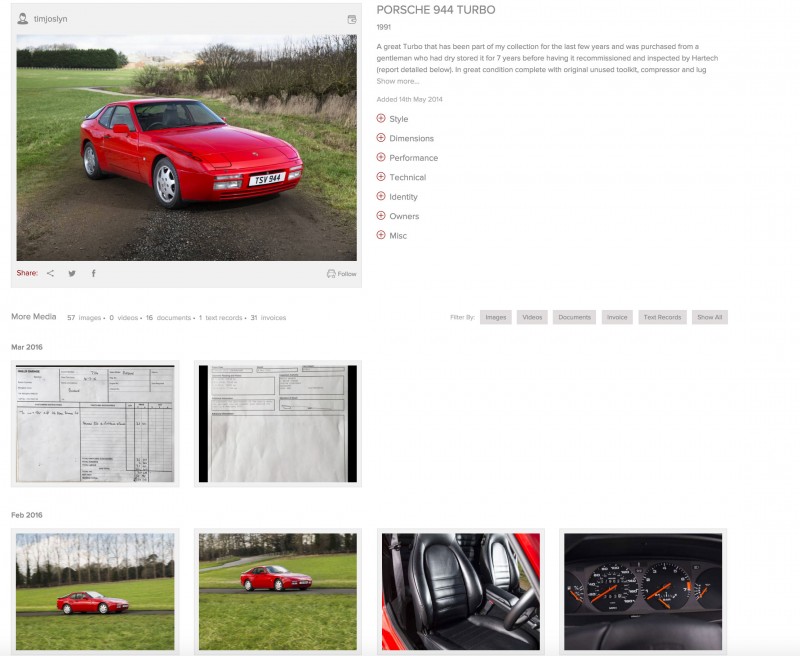 We cannot claim massive traffic spikes on the platform as a result of this, but looking at our web analytics it shows that in the 2 weeks prior to the auction, 82 Users (80% who had never visited Patina before) did navigate directly to the Porsche's history page, presumably after seeing the link in the catalogue (no other reason to visit this page directly):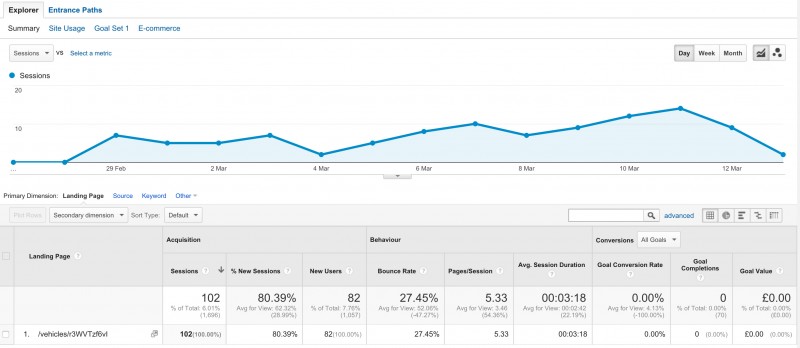 This is only our web traffic, most of our users actually access Patina via our mobile apps on iOS and Android so more could have been reviewing the record from these platforms.
We also know that potential bidders were travelling from far and wide (one gentleman got on a plane from Scotland, another travelled down from Northumberland) to see the car after reviewing its record.
The Result
When it came to the sale itself, 66% of the lots found new homes with an average premium of 28% over lower estimate.
So what about the Porsche 944? Such was the demand for the car that multiple bidders competed against each other, with it eventually selling for £20,000 on the hammer (£22,400 including fees). With an estimate of £13,000 to £18,000 this represented a premium of 72% over the lower estimate.
Could this be down to the type of car? Certainly possible and we know from our Price Trends functionality that Porsche 944 Turbo prices are rising quickly. However there was another 944 Turbo in the same auction (albeit a couple of years older) that had an estimate of £12,000 to £15,000. That sold for £11,000 on the hammer (£12,320 including fees) or 3% over the lower estimate.
In summary, we know that the Patina record caused some people to travel to the auction who would have otherwise not attended, we also know (after speaking to bidders) that the record gave the bidders more confidence about the history and background of the car and we know that another similar vehicle did not perform as well in the same sale. Did Patina help to increase the sale price? Absolutely no doubt whatsoever, yes.
If you are selling your car (auction or otherwise), then create your car's history on Patina. This is very easy to do with our mobile and web apps, helping you to scan paperwork, take pictures and much more. Then use that record to promote your car in your advertising (and ask whoever else may be advertising your car to do the same) and see how it helps you achieve a higher sale price.
Let us know how you get on, we will feature the best stories and results.