I've spent many, many hours day-dreaming about chucking it all in and driving off into the sunset in a VW camper. I'll tour Europe and the 'States with a Canon 6D in one hand and a MacBook in the other documenting cars and car guys and car culture without a care in the world. I'll sleep under the stars in the summer and hunker down inside my 'van in the winter, listening to the patter of rain on the roof as I write and edit and drink good coffee.
And I'm not alone. Throwing in the corporate towel, even for just a couple of weeks, is a dream many of us share and what better vehicle to do it in than the ubiquitous Volkswagen Camper?
History
The VW camper's history can be split into three main eras: the Splitscreen or 'Splittie' which was manufactured from 1949 through to 1967; the Bay, which runs from 1968 until 1979; and the Wedge, which runs from 1979 to the current day.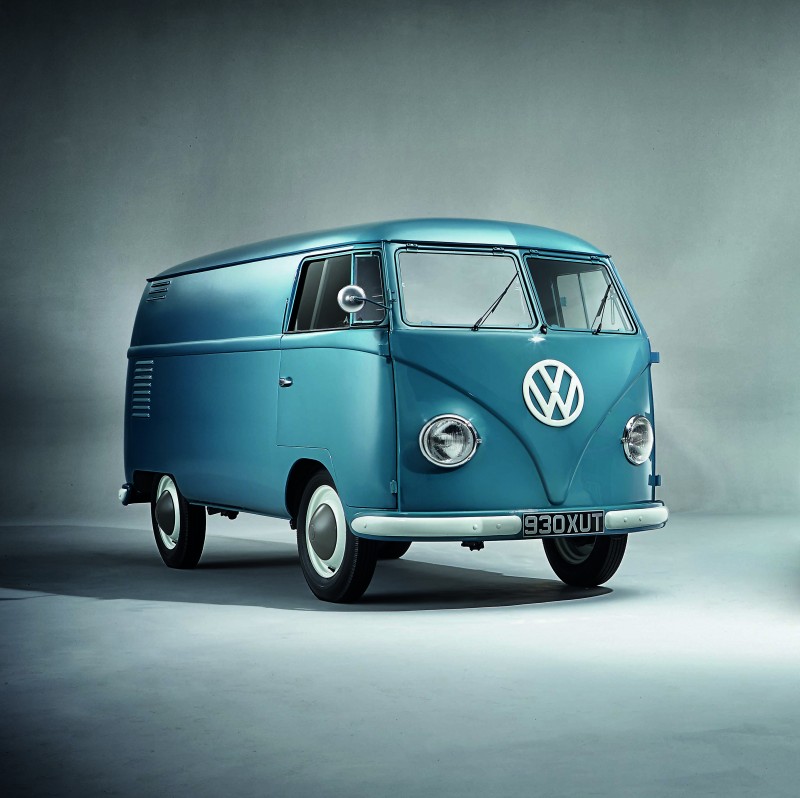 The Splitscreen has, as you might have guessed, a two-piece, or split, windscreen. Launched as a commercial van at the 1949 Geneva Motor Show, the rear-engined air-cooled layout was a derivative of the Beetle created by a canny British army engineer when the Brits were running the Wolfsberg factory in the years following the Second World War. It was officially called the T2, the T1 being the Beetle itself.
The tiny 1.1-litre engine, producing just 24hp, was enough to propel the 990kg vehicle to a top speed of 46mph. However, performance wasn't the goal: longevity and fuel efficiency were and the little VW could return up to 26mpg, which wasn't bad for a vehicle whose payload of 750kgs almost doubled its total weight!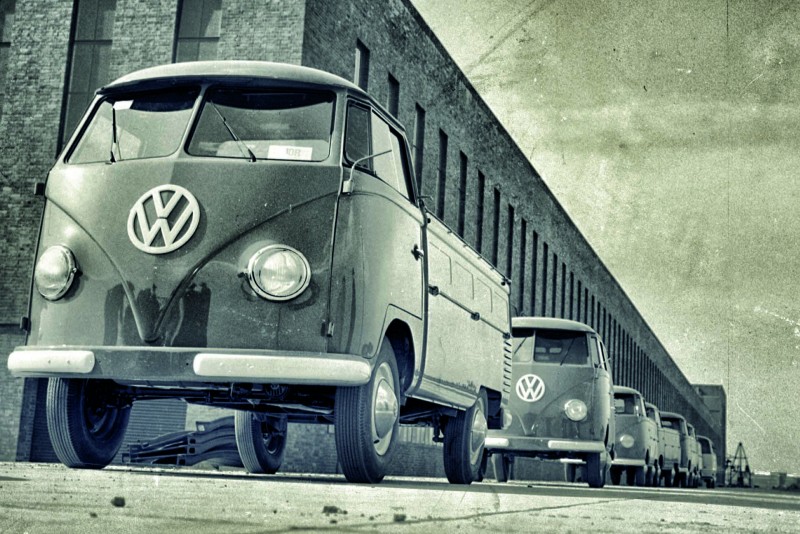 The mechanical configuration immediately lent itself to a variety of layouts and combinations, with 90 different commercial body styles eventually being produced. These included ice-cream vans, fire engines, ambulances and, of course, the camper.
A variety of manufacturers saw the potential in offering camper conversions within the basic VW van shell, including Westfalia in 1951, one of the best-known conversions even today.  With its tiny engine it was no powerhouse but it gave people freedom, something they valued far more than mere speed. In total 1,800,000 T2s were produced.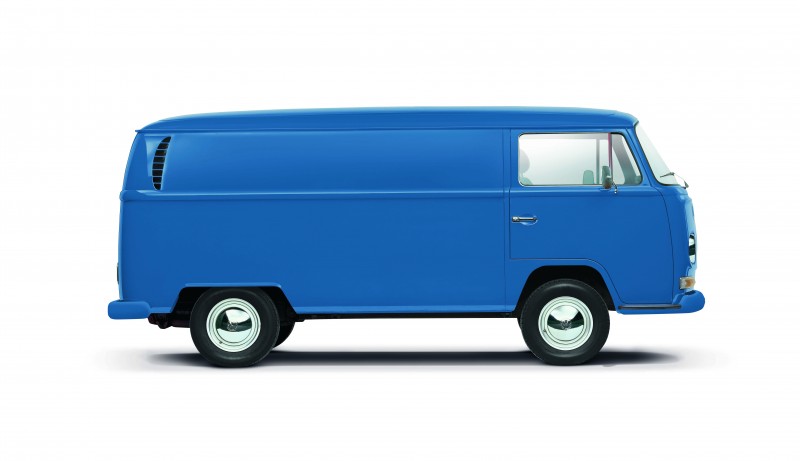 The Splittie was replaced in 1968 by a new, much larger model, the Bay (still called, confusingly, the T2…), which featured a one-piece, or bay, windscreen. This might not have looked quite as cool but it was significantly cheaper to manufacture. The engineers and designers at VW didn't just re-engineer the windscreen though as just about every single body panel and mechanical part was changed too. The result was much more interior space as well as greater reliability and performance.
Volkswagen then entered something of a frenzy introducing the 'late Bay' model in 1973 with different bumpers, indicators and front grille with, more significantly, a range of engines in 1.6, 1.7, 1.8, and 2.0-litres.
The changes ushered in the heyday of VW campers, something a host of companies were keen to exploit including household names such as Devon, Dormobile, and Danbury. Each had its own style and layout but all offered pop-up roofs for increased headroom as well as sleeping and cooking areas.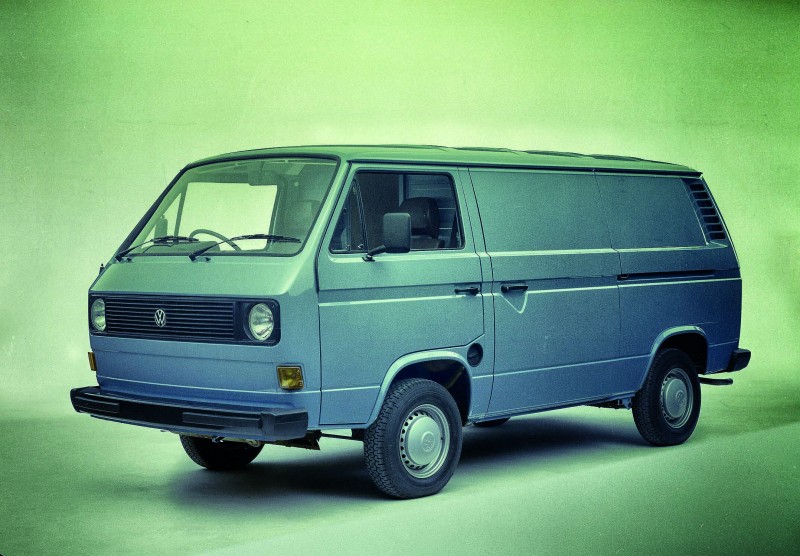 By the time the Bay died in 1979 more than 3,200,000 had been made. The Transporter range continued with the then-new Wedge, a larger, safer and more comfortable model that is still hugely popular, even if it doesn't quite have the cult following the earlier models enjoy.
Starting with the T3, the Wedge morphed into the T4 in 1990 and T5 in 2002 with the current model, introduced this year, being the T6.
Driving
The T2 and T3 'vans offer a very, er, authentic driving experience being noisy, uncomfortable, slow and ill handling. They're also utterly charming, giving you a chance to potter along in a very convincing imitation of life in the 1950s and 60s, which is, for many, the very appeal of the thing.
Later T4s and T5s are very much nicer to drive being relatively modern in their chassis dynamics but for some their very modernity counts against them.
If off-roading is your thing then VW can help you out there too with the infamous four-wheel-drive Syncro. With a drivetrain engineered by Steyr-Daimler-Puch – the people behind the awesome Mercedes G-Wagen – its go-anywhere ability will enable you to camp in the wilderness to your hearts content.
However desirable it might be, you will struggle to find one. With a seven-year production life between 1985 and 1992, only 43,000 were built, a consequence of the relatively high premium over the standard chassis. However, if any 'modern' VW van or camper can be called a cult classic this can and it sports a price tag to match.
So, the VW Camper offers not only a range of price points but a range of driving options too. The best advice I can give is to try a few yourselves to see where you lie on the VW spectrum, a line that goes from cool-and-uncomfortable all the way to corporate-and–luxurious.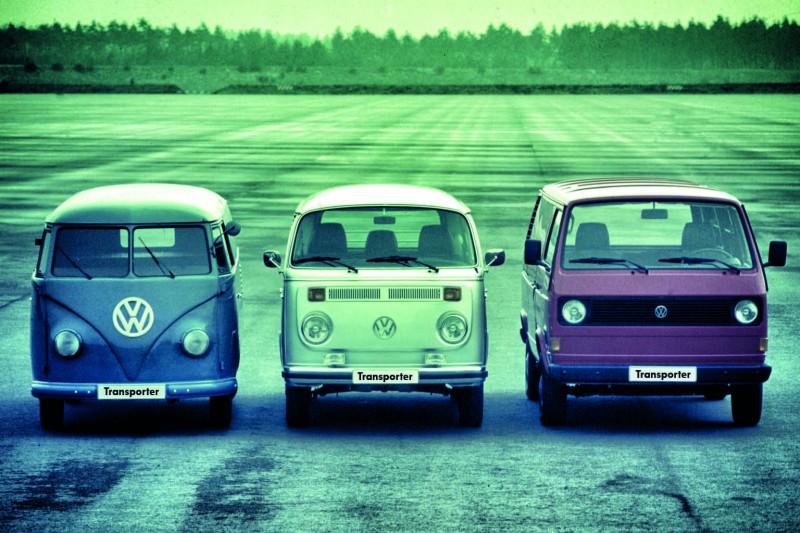 The VW Camper in Popular Culture
Twenty-first century celebrities are drawn to the VW Camper in the same way as the stars of the eighties were drawn to a line of cocaine and a kingsize can of hairspray. With the likes of Chris Evans, Jamie Oliver, Richard Hammond and even Jenson Button all owning the classic camper, it has never been cooler to tootle along the highways and byways of the UK in search of camping nirvana.
But it has ever been thus. The VW Camper freed people to not only move between different locations reliably and cheaply, it enabled them to stay in those locations reliably and cheaply. Suddenly, the world was, quite literally, your bedroom. And kitchen. And sitting-room.
It was also classless, in the same way as the original Mini and the Range Rover. This burst the target demographic wide open and enabled Lords to camp alongside students and dropouts. As a result the VW Camper has been an enduring success for the past sixty-plus years, a popularity that shows no sign of abating.
As a consequence, it's appeared in cartoons like The Simpsons, Futurama, and Cars, films such as Rush, Reservoir Dogs, and Argo, and TV shows including Spooks, Hawaii Five-O, and The Bill.
Musicians, of course, were drawn to the VW 'van too, including references to the iconic campervan in such well-known hits as Down Under by Men at Work, Convoy by C.W. McCall, and The Angel by Bruce Springsteen.
Buying One
An early Splittie is the one everyone wants, which pushes its price into the stratosphere. An early model is perfect condition is likely to set you back upwards of £60,000, which might seem an enormous amount but it's probably a fraction of the restoration cost and should remain a decent investment – if you wrap it in a Carcoon in a heated garage and never use it…
So what would you pay for something that you wouldn't be afraid to take the kids to the beach in? Useable Splitscreens start at around £25,000, with the later Bays available from £10,000.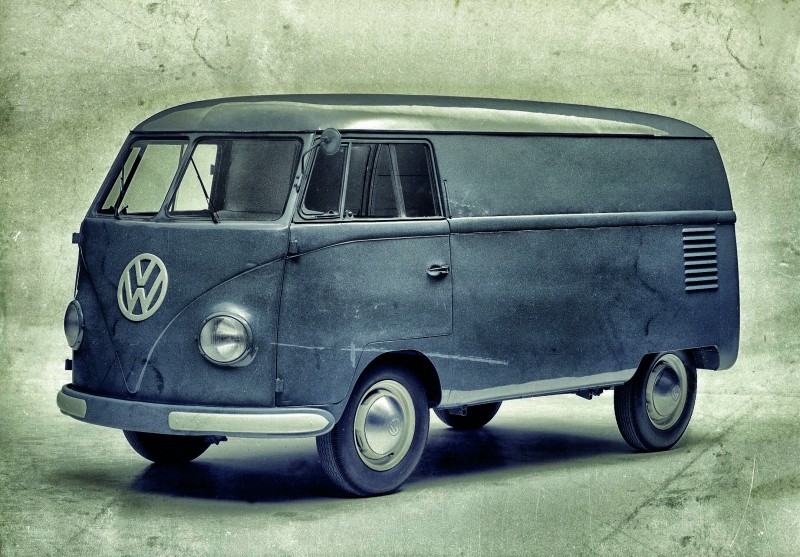 Later T3, T4, and T5 vary enormously from a couple of thousand pounds for an early tatty model all the way to £50,000 for an immaculate late T5. Beware though; none is likely to prove such a good investment as the T2s. Not at the moment, anyway.
What should you look for? Rust and originality are the cornerstones of the VW campervan world. Anyone can check for rust but only the cognoscenti will be able to differentiate between a truly original 'van and an artfully – and expensively – done pastiche. As ever, the owners' clubs are your best bet: VW Campers is a great portal and is stuffed full of good advice and links to useful websites and a useful book is VW Camper – The Inside Story by David Eccles, which covers all the main camper conversions built between 1951 and 2012.
Price Trends
Looking at our Price Trends database (sign up at www.getpatina.com for access) we can see the following trends for the T2:
Split Screen Price Trends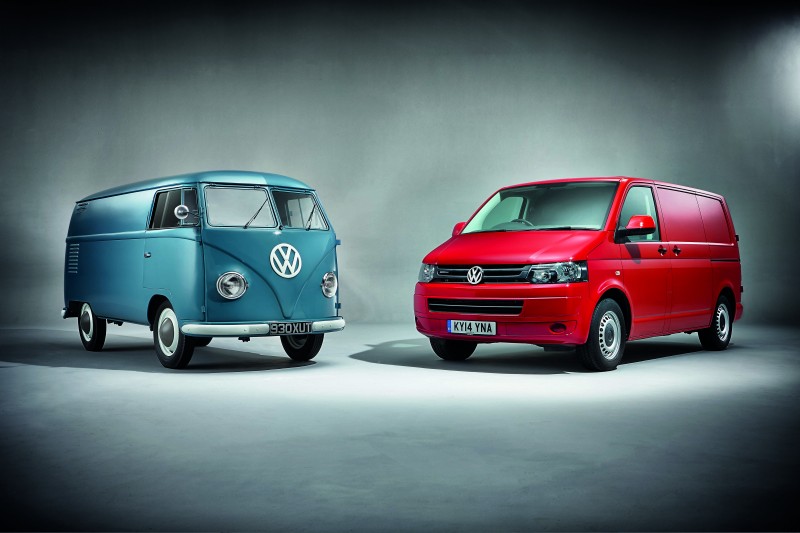 The Future
The future looks bright for the diminutive VW Camper. As a sign of faith, Volkswagen itself will now restore your original camper on a discrete production facility at its commercial vehicle factory in Hanover through its Oldtimer Classic Vehicle Restoration Programme. It won't be cheap, but it will be original…
The less well-heeled (or obsessive) can take their pick of restorers, parts suppliers, and owners' clubs to feed their enthusiasm and it is entirely possible to build a completely new VW Camper from scratch, so repairing yours when it fails its MOT shouldn't prove too difficult.