Have you seen the price of classic Porsches lately? Bonkers, utterly bonkers: that old 1977 911 Carrera 3.0-litre I sold six years ago for £12,000 has recently been sold on again, this time for a whopping £65,000, albeit having undergone a top-end engine rebuild. Still, the £5,000 he spent on that work was probably the best money he's ever spent on an old car and even if I think the new owner has paid too much, he's still sitting pretty if he hangs on to it for a few years.
Which got us thinking: if we had £15,000 to spend on a Porsche, what would we spend it on? Now that decent Caymans and 911 996s are well under our budget we got to wondering which way we would go: would we buy a modern classic for dynamic ability and reliability or plump instead for a proper classic Porsche for investment potential and retro cool?
This is our shortlist.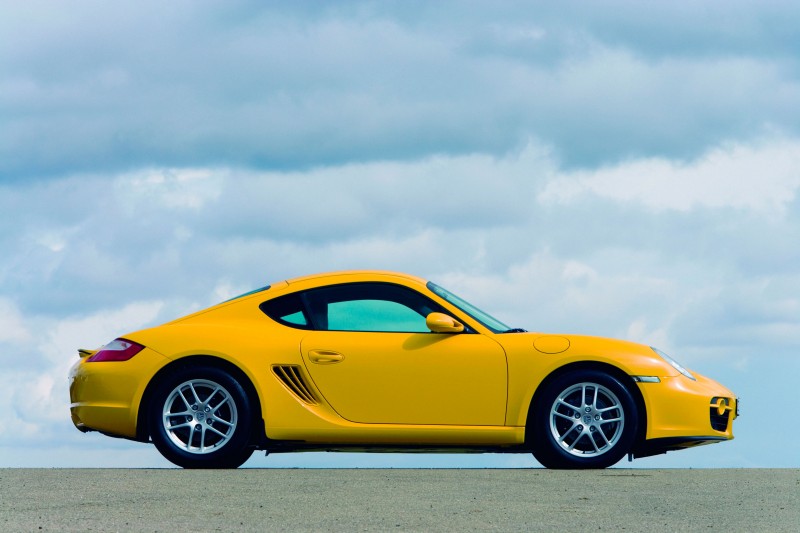 Porsche Cayman
I can't believe the Cayman 987 is so cheap. With a purity that is, in my mind at least, missing from the later generation this is a sure-fire modern classic that demands nothing from its owner other than a drop of fresh oil every now and then.
Our budget opens the door to the 2.7 or 3.4-litre engine, and a five- or six-speed manual gearbox or the five-speed Tiptronic automatic. Every combination yields one of the purest driving experiences you'll ever have but when the 3.4-litre S with a six-speed manual is available for under £15,000 you'd have to think long and hard before buying anything else. (Having said that, if the right 2.7 came along I could be very easily persuaded as even the smaller engine is plenty quick enough for most people while returning mid-thirties fuel consumption on a long run.)
A sure-fire investment? Maybe, but when it drives this well the last thing on your mind will be its financial performance. I found a leggy 2006 car in black with a tan leather interior and the 3.4-litre engine for a shade under £13,000 that I'd expect to be able to drive away with a year's warranty for twelve-and-a-half, which is astonishing value. As is the 2.7-litre manual on an '06-plate with a screen price of £11,490 that you should be able to own for a straight eleven.
Problems? The rear main oil seals leak, a problem that is more cosmetic than mechanically problematic and can be fixed for £600 or so. More serious are the intermediate bearings, which can fail leading to expensive engine damage. However, most owners will tell you that the problem isn't half as bad as the keyboard warriors will tell you.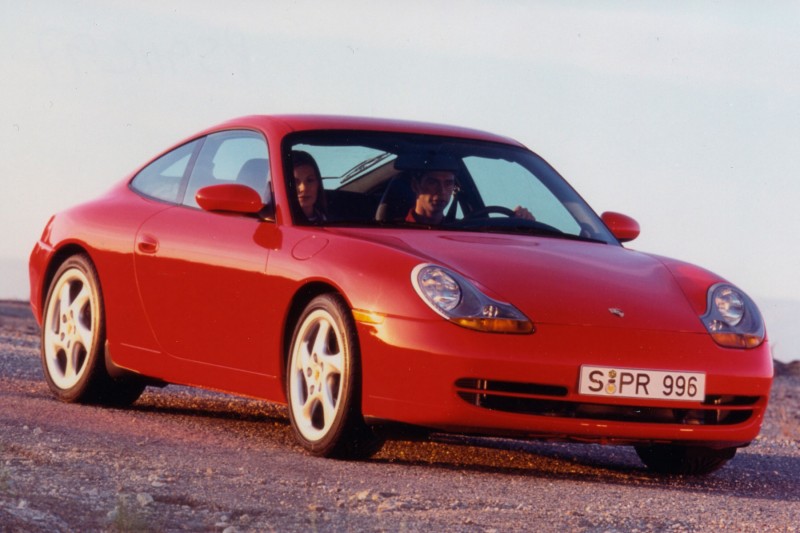 Porsche 911 (996)
The Porsche 911 996 was in production from 1997 to 2004, although our budget will only stretch to those built before 2002.
It was, and is, widely reviled thanks to its water-cooled engine, something Porsche designed primarily to save money; the 'proper' air-cooled engine was reputed to cost £30,000 all by itself, an enormous sum that would buy three of the new ones…
Available in rear- and four-wheel drive it can be had with either a 3.4 or 3.6-litre engine and a six-speed manual or a five-speed Tiptronic gearbox. Performance varies accordingly but even the slowest can reach 62mph in just over five seconds and go on to a top speed of 175mph.
Things to look for? As per the Cayman, you want a full service history but they do tolerate high miles as long as they've been looked after. The rear main oil seals leak and the intermediate bearings can fail, leading to expensive engine damage, but like most things on the Internet, the forum chat is worse than the reality. Some owners report that their cars have a tendency to throw up lots of little niggles, not all of which are predictable. However, if you buy from an enthusiast that has owned the car for a few years you are unlikely to suffer too badly.
Given the choice, I'd opt for a 3.6 litre Carrera 2 with a manual gearbox in a sensible colour. I found a 2002 model for £13,500 and while I wasn't overly keen on the red leather interior, it had had only three previous owners and looked a real peach.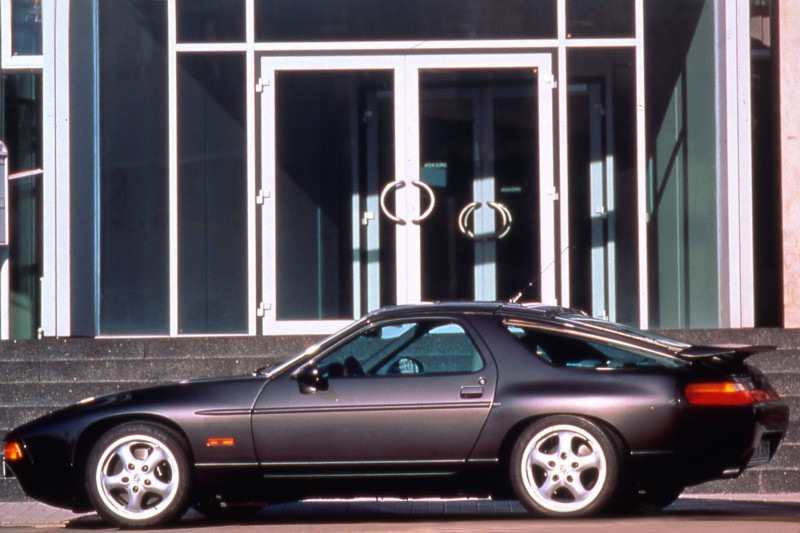 Porsche 928
If I'd been writing this only two years ago, the 928 wouldn't have rated a mention as even the best cars struggled to reach £10,000. However, with prices rising as quickly as they are, the 928 will miss the boat again in a couple of years as anything other than a rusting shed will be too expensive to make this list by then.
With a galvanized body, rust is rarely an issue and that big, lazy V8 will run forever with regular maintenance. Electrical gremlins are common on cars that haven't been used regularly but this is 1970's technology, so tracing faults should be easy, if time consuming due to the sheer number of electrical toys to check.
Other than that you're looking for decent trim because that's getting harder and harder to find; the oily bits shouldn't cause you too many sleepless nights, although I'd budget for a new cambelt on anything I bought.
The qualification here is that you should consider buying only the very best car, which means under 100,000 miles, fsh, few owners, and absolutely mint and preferably fitted with a manual gearbox, although a good automatic could tempt me. Anything else is still too speculative for any kind of serious investment and too uninvolving to be rewarding to own.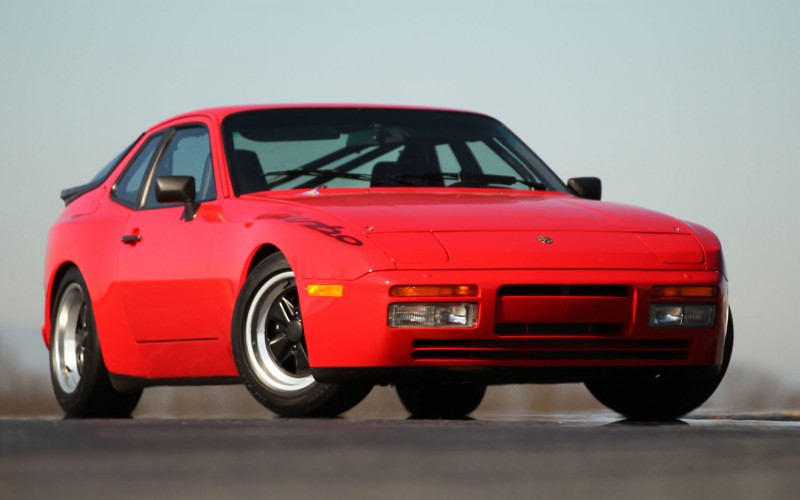 Porsche 944 / 968
The 944, launched in 1982 on a VW platform with an LT van engine, is currently unloved, with only a late turbo – the most desirable variant – nudging the top end of our budget (although that could still change, see our previous post on 944s here). That's because everyone believes the first sentence is true, and while it isn't (not entirely, anyway) perception is everything, and that's a good thing in this case because they've only got one way to go…
The 968 replaced the 944 in 1992 and was only in production for three years. Heavily based on the 944 – which was launched back in 1982 remember and was itself based on the 924 of 1976 – the 968 felt like a bit of a stop-gap, which reduces its appeal to the non-Porsche enthusiast. However, those 968 ClubSports that you thought were undervalued five years ago are now £30,000 and rising fast, and the standard cars are hanging onto their coattails.
Our pick would be a 968 Sport, which is a UK-only ClubSport fitted with extra equipment. Failing that, a 944 Turbo would do very nicely. Either way, buy the very best you can and you'll be the proud owner of something that is still a dynamic benchmark and should perform better than any ISA.
Conclusion
So, where should you invest your £15,000? For the sheer joy of driving it would have to be a Cayman; nothing on our list comes close to being so damned good to drive.
The 911 is very tempting indeed, but I imagine that ownership would leave a constant niggling doubt that the first hissy fit it threw would start you on a journey that would lead inexorably to bankruptcy or divorce. I'm always up for a challenge, but the 964 is too much of a handful for me; if you buy one I'll salute your good taste while also acknowledging that you are a braver man than me.
The 928 isn't for me either, although for different reasons. While owners rave about them, I just can't see myself wafting about in one, even if it should prove a decent investment. Cars are, for me, primarily for fun not profit and they've got be great to drive first and a solid financial investment second.
Which leaves the 944/968. I've owned a 944 Turbo and was only moderately impressed. Having said that, it was fitted with crap tyres and I hadn't yet discovered the genius that is Centre Gravity. If I had, and I'd invested in decent rubber, I'm sure it would have worked our differently.
The 968 ClubSport was, until recently, available for under £10,000. I've thought that it was underpriced for a very long time, something the market now agrees was the case as good ones are £30,000 and rising fast. The 968 Sport, on the other hand, is still too cheap.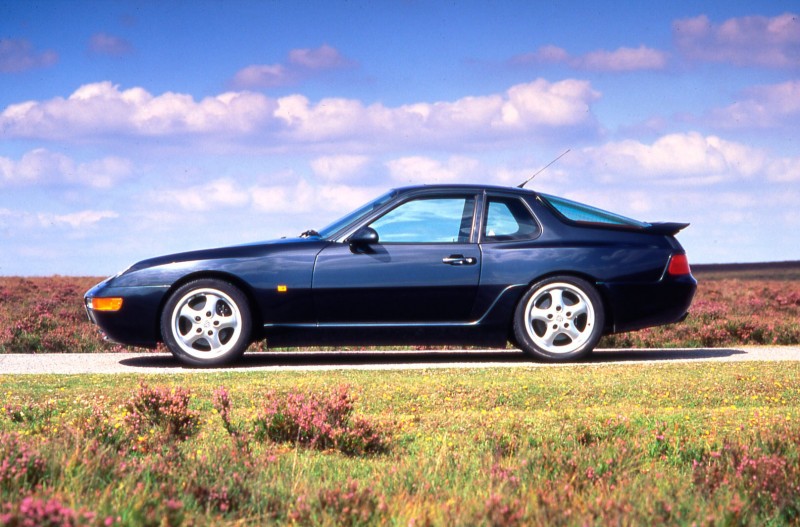 And the 968 Sport is you might remember, a ClubSport with some of the missing equipment put back in by dealers in the United Kingdom to help shift them when they were new (and many, many ClubSports had this very same equipment fitted at the factory, blurring the difference between the two even further…).  You'll be lucky to find one for under £15,000 now as they're rising so fast (I found several just six months ago, a couple of which were under £10,000) but if you do get lucky you are unlikely to ever regret it.
Carlton Boyce