If asked to think of the prettiest classic car ever built, then most people would include the Lamborghini Miura, surely? The Jaguar E-Type would be able to stake a claim on most people's list too, I'd have thought, as would its modern incarnation, the F-Type. Most vintage Bugattis would make the grade and if you wanted to make a case for the Ferrari 250 California, the Aston Martin DB5, and an early, narrow-bodied, Porsche 911 I wouldn't put up too much of a fight either.
But what they all share – as well as jaw-dropping looks – is they're out of reach to normal human beings. You know, the sort of people who pay their tax (in full) via PAYE and have a mortgage.
But that doesn't mean we're destined to drive boring, humdrum cars that fell out of the ugly tree and were beaten with the ugly stick on the way down, because God also created the Alfa Romeo GT and GTV.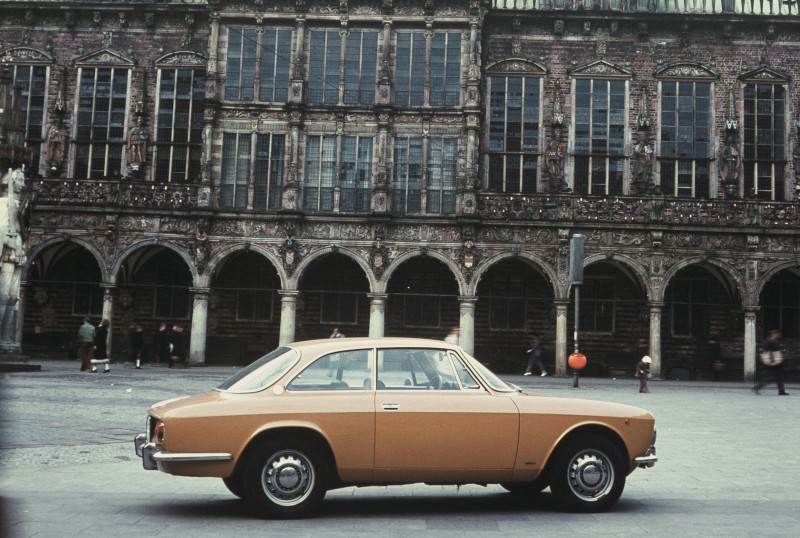 The Alfa Romeo 105-series is a beautiful little coupe with possibly the most perfect proportions ever seen in a family car, which is exactly what you would expect when you ask Giorgetto Giugiaro to design it. And while they are no-one's idea of a pocket money car, they are still accessible; we can't all date Kylie but the girl next door is just as cute, if only you'd screw up the courage to talk to her…
When the 105 first appeared as the Giulia Sprint GT (Gran Turismo) in 1963, it stunned a world used to the sort of dowdy, ill-handling dogs the British were flogging to a demographic that didn't yet know any better. With 1600cc, 106bhp, and a top speed of 112mph it was closely followed by the GTA in 1965 when the potential for competition became obvious.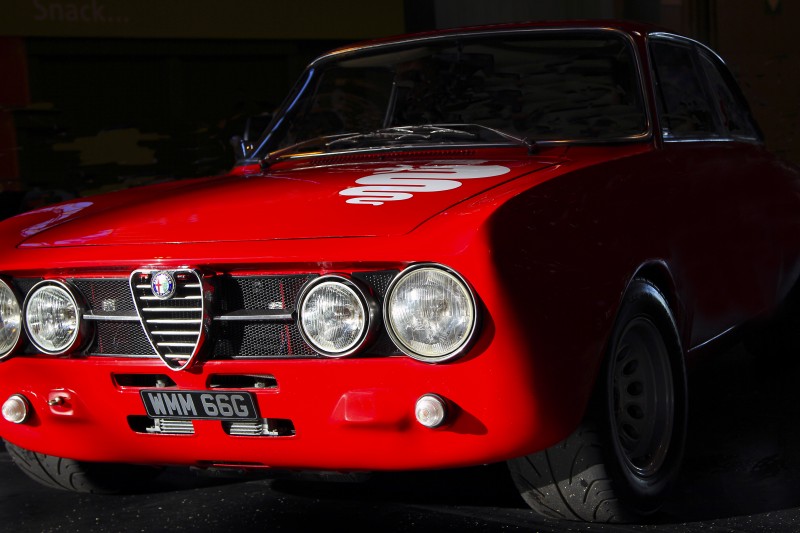 The GTV (V stands for 'veloce' which is Italian for fast) followed in 1966 when the same potential for speed became realised for road use. The new GTV boasted just three more bhp than the original car but set the pattern for later GTVs with better seats and a more sporting dash. The GT1300 Junior also joined the range as a budget version of the coupe and was fitted with a smaller engine to help keep costs down.
A new GTV arrived in 1967 with a 1750cc engine and 122bhp, upping the top speed to 115mph. It also featured more torque; as a consequence, the 0-60mph sprint now took just 9.2 seconds, two seconds faster than the original Sprint GT could manage.
The GTA 1300 Junior arrived in 1968, which wasn't a budget anything. A variety of power outputs were available, but it was a highly-strung monster that the world loved as much then as it does now. 1969 brought the arrival of me to the Boyce household and the loss of the GTA to the world, which most people would view as a very poor deal. However, the little GT 1300 Junior did gain GTV suspension by way of some small compensation.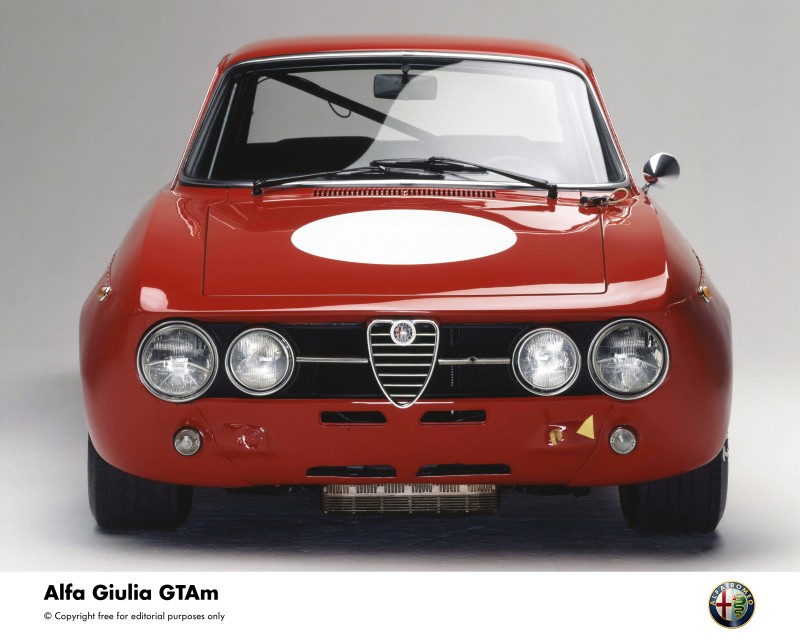 The GTAm arrived in 1970 with 1985cc, 220bhp, and a top speed of 143mph, and 1971 brought the 2000cc, 132bhp GTV and the GT 1600 Junior. The GT 1300 Junior died in 1974 and the whole range was finally culled in 1976.
The Gran Turismo (or GT) and the Gran Turismo Veloce (GTV) cars can be further sub-divided into the early cars that had a step-front on the leading edge of the bonnet and later cars that didn't. The early cars are prettier and more expensive; the later cars are slightly less desirable and so are a bit cheaper. You pay your money and take your choice, but even the later ones are achingly beautiful…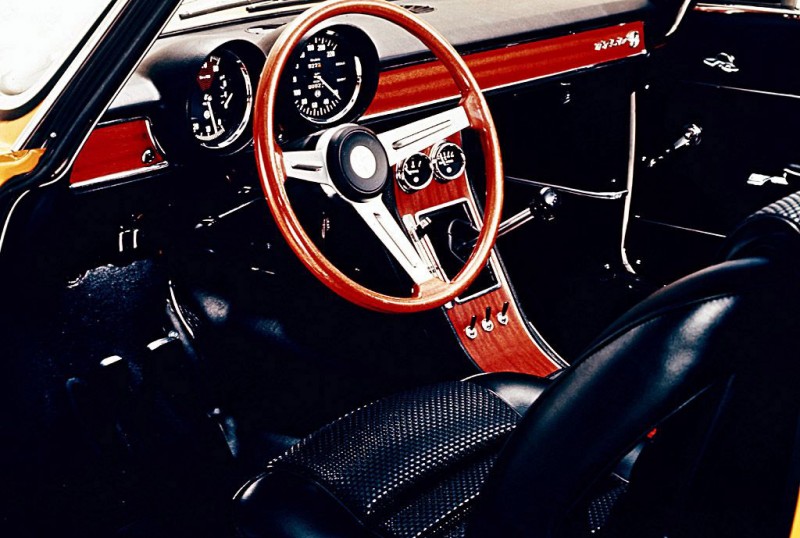 But if you think the outside is lovely, wait until you look at the interior, which is utterly sublime. Hooded cowls, floor-pivoting pedals, a raked gear lever, and a flat wooden headrest mount that remains my very favourite feature of any car I've owned. They feel crafted, not built, and if that distinction escapes you then you probably aren't going to excuse an Italian car its many and varied foibles; Germanic build quality comes from the Germans.
So it's a lovely old thing to look at, but is it clever? Could you hold a conversation with it after you've grown all hot 'n' sweaty? Oh yes; while it might not have a PhD from Cambridge in the Classics, it does have an engineering Masters from Brunel, which makes it our kind of car.
Every model in the range has a twin-carb, four-cylinder, all-alloy, twin-cam engine (four, count 'em! four, hyphens). In fact, the basic engine architecture was so well sorted that variants powered innumerable Alfas for forty years. As a result, specialist knowledge and spare parts are not in short supply.
Power, viewed through 21st century eyes, is merely adequate but this is a car from the 1960s and 100bhp was special back. It sounds nice too, gulping in vast draughts of air through those twin-carbs, and that's half the battle, isn't it? Of course, the larger engined cars are the most exciting but even the poverty specification 1300 and 1600-engined cars feel lively enough to be used as everyday cars, something many people still do.
The floor-pivoting pedals might take some getting used to, as will the long-throw gearchange that's heavier than you'd like but is at least consistent, because the steering is heavy too. Oh, and the brakes can be very period.
But if half the battle is a willing engine, the other half is decent handling and while the suspension layout is nothing special, it was carefully tuned to give a better balance of poise, grip, and handling than anything else in its class. That obstructive gearchange eases considerably when the gearbox oil has had a chance to warm through and while it doesn't like to be rushed, that isn't as much of a problem as you might think, because the whole car rewards thoughtful, considered inputs rather than sloppy, rushed ones.
The steering grows lighter with speed too, and although the brakes – discs all round – do work well enough when they're properly set up, you'll never mistake them for a modern day, ABS-backed system.
Other standard features include a five-speed manual gearbox, while some later cars even came with a limited slip differential and air conditioning. The former might not be an essential unless you enjoy stretching your cars on the track but the latter will dramatically enhance the usability of your car in the summer months.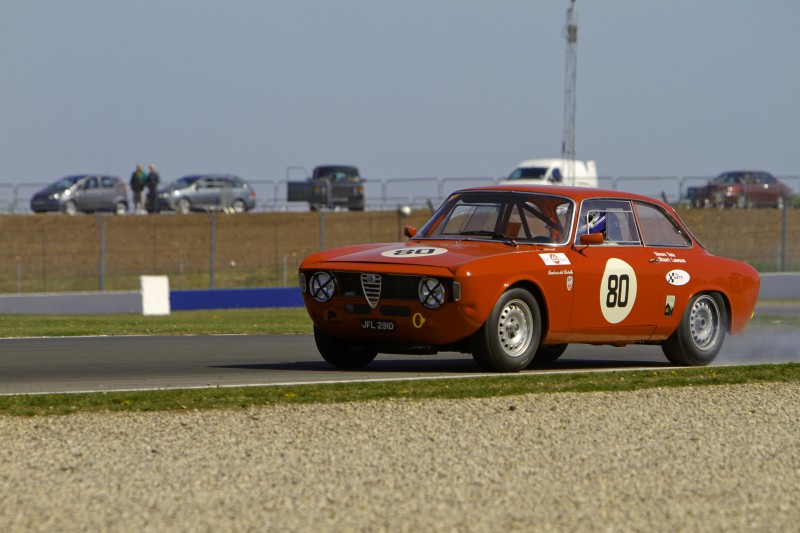 Buying One
The biggest bugbear is rust, so when you're looking for one you can almost ignore the condition of the mechanical components, as the cost of replacing them is small change compared with the cost of a full body restoration. As ever, it's better to let someone else pick up the big bills, so buying a restored car makes sense. It will cost you more upfront but your bills will be much smaller in the end, I promise.
The next biggest restoration cost will be trim, so you are looking for a complete car with original, un-ripped seats, an un-cracked dashboard, and all the little bits of interior and exterior chrome in situ (even if they do need attention).
Finally – and only when there are great big, bold ticks next to the first two points – check out the oily bits. They are conventional, if sophisticated, so there shouldn't be any surprises when you are assessing the condition of the engine, brakes, suspension, and gearbox. But, as I've said, a blown engine or duff gearbox shouldn't be a deal breaker as long as the price reflects it.
Originality is important if you're buying as an investment but given that many, many cars have been modified over the years, the effect is, perhaps, less than for other similar cars. So, while the rear-wheel-drive chassis is a peach as it is, the real advantage the Alfa has over many of its contemporaries is that it can be upgraded to better balance comfort and precision to suit your needs and priorities. Bigger brakes? No problem, just tell 'em how much you want to spend and they'll tell you how quickly you can stop. More power? Two-hundred bhp is available for ten grand, but if you're satisfied with 180 then you can have that for half as much. Ditto suspension, wheels, tyres, and gearbox; it's all there for the taking.
Some even go so far as to use an Alfa Romeo 175 twin-spark as a donor car, giving you those gorgeous period looks with electronically assisted reliability. This is a well-trodden path and whereas Alfaholics is probably the best-known exponent, others are out there: the Southwood Car Company has a webpage full of interesting links for example, and Classic Alfa has a very good reputation.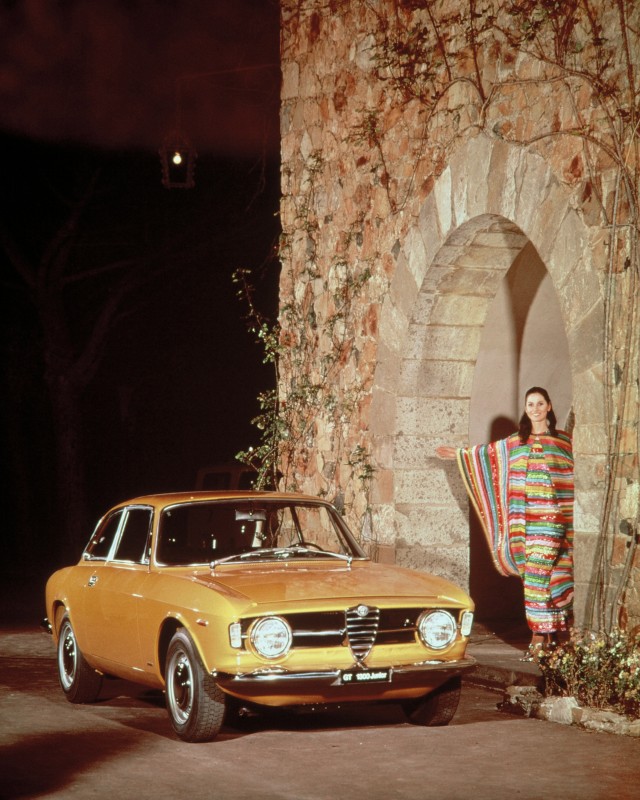 Pricing
If you are serious, then you should join the Alfa Romeo Owners' Club 105 Register too. Good cars come from good people and if you can buy something that an enthusiast has cherished for years you are unlikely to go wrong.
Prices? Five thousand gets you behind the wheel of something you could use as the basis for a rolling restoration, but you will need to pay at least ten to get into something you could show at your local car club meet without a twinge of embarrassment. Fifteen plus opens the door to just about anything short of concours cars, although the GTA (replica or genuine) are much more expensive. Just don't hang around, as our data shows, like many of the best classics they are rising quickly…