As a motoring journalist I'm used to dispensing advice that I've no intention of following. Hell, if I didn't I'd be out of business in a heart beat; everyday I have to put myself in the shoes of a stranger who is interested in buying a brand new car and I have to give an opinion based on whether it'll suit their needs, not mine.
So, holding my own counsel doesn't come easily; if I hold an opinion I can normally find someone to pay me to express it. As a result, I tend to have a lot of opinions.
Yet, profligate as my opinions are, they are all honestly held. As an example, let me tell you about the Vauxhall Adam. Having been loaned one for a week by the kind folk in Vauxhall's PR office, I tried to put myself in the mindset of someone who is prepared to consider exchanging six-months labour to enable them to buy one. I failed spectacularly, so spectacularly that you might think I was horribly rude about it. But at least my rudeness was honest. I was trying to be helpful. I didn't gild the lily or talk down the Adam's myriad problems and if you buy one after reading my opinion then you deserve everything you get.
But I'll admit that while my opinions are honestly held and based on all the available evidence, not having to put my money where my mouth is makes forming some of them really easy. So when I wrote an article titled Classics That Are Sure To Make You Money (no link sadly, as the website is long defunct), I touted a number of cars that I thought were seriously undervalued and likely fodder for the canny investor and car enthusiast in the full and certain knowledge that I wouldn't be buying any of them.
The Lotus Elise was one of the cars I picked and that's done very well: I predicted the early MMC-equipped cars would double in value by 2017 and, so far, they're on course to do exactly that. Ditto, the Porsche 968 Club Sport, which has done even better, having rocketed in value since I was stupid enough to write about them but not buy one….
I also pushed the Honda NSX, saying "you can pick up an old, high-mileage NSX for just over £10k, but you'll be better off buying a better one for £20k. Service it well, use it carefully and you'll always get your money back and then some", a bold statement that left me nowhere to go when my colleagues and I were discussing sure-fire classic investments last year. I'd had too much to drink and loudly proclaimed that the NSX was an unbeatable investment and that I was going to buy one.
Everyone agreed that it was a fabulous idea, which is where the problem started. I asked a few trusted fellow journos in the hope that they'd convince me that it was a terrible idea. To a man they agreed that the imminent launch of the new Honda NSX would pull the old one along on its coattails all the way to £60,000 and more. I then asked an even smaller group of people, those I could trust with my life's savings, and they all said the same thing: I should buy one because if I didn't, I'd regret it forever and die less well-off than might otherwise have been the case.
The biggest problem – other than telling Mrs Boyce I wanted to blow an awful lot of money on a twenty-five year old car she'd never heard of – was that prices had already started to rise: the original £10-20,000 I wrote about in 2012 was now £30-50,000. If I was going to invest in one, as I'd just loudly proclaimed, it was now or never.
A guy I was interviewing put me onto a mate of his who just happens to be the UK's best-known NSX expert. I chatted to NSX man and he told me that he had just the car: a genuine UK coupe finished in Charlotte Green with a full service history and manual gearbox. Best of all, he only wanted £33,5000 and he'd throw in a full service, new cambelt and water pump, and six months' warranty. I gulped and told him I'd have it, sight unseen.
But he didn't ever get back to me, despite several emails and phone calls chasing him up. I've no idea what went wrong, but I suspect the owner got cold feet in a rising market and decided to hang on to it for a while longer.
I almost gave up at that point. Prices were still rising (as pointed out in my earlier NSX article) and I couldn't find anything for less than £37,500 at that point, a sum I just didn't have.
God, it was frustrating. A good friend, who worked as part of the original team that designed and built the McLaren F1, told me how impressed Gordon Murray was with the NSX he's run as a company car back in the day, instantly changing his frame of reference from the Porsches and Ferraris they'd been benchmarking at the time to the NSX. He loved the driving position, visibility, low scuttle, handling, ride and the gearchange. I now wanted an NSX even more badly. I'd heard the Gordon Murray story before but hearing it first-hand from someone who was actually there, who heard it from his lips and had been in the car with him, made it even more real.
I had saved searches with email alerts all over the place but every email that appeared in my inbox confirmed that I now couldn't even afford the Japanese grey imports with a targa roof and an automatic gearbox that I didn't want.
I was dejectedly clicking through the small ads on Pistonheads to depress myself further (the petrolhead equivalent of a spurned lover playing Nick Drake) when I saw a silver NSX for sale for £34,500. It had been listed two weeks previously but my email alert had failed for some reason. It looked good: a genuine UK car with a manual gearbox, it had had the same owner for the last fourteen years and just two previous owners before that. It had lots of service history and gave off good vibes. I called him and had a long chat and a couple of days later I went to see it.
It wasn't perfect, of course. The service history was comprehensive but it had a few receipts and invoices missing. The owner was a nice guy and appeared to be an NSX obsessive (trim clips machined from solid alloy and imported from the 'States, for example) about everything except keeping receipts.
The test drive uncovered nothing untoward. The unassisted steering is incredibly heavy at low speeds but lightens up nicely at walking pace and above. Headroom is tight for me, but manageable. The engine sounds glorious and revs beautifully. The brakes worked well and the gearchange was as lovely as Gordon said it was.
It's low; sitting in an NSX feels more like sitting on one thanks to that low scuttle and dashboard but when you open the driver's door you can reach out and place your palm flat on the floor. I wasn't prepared for that.
I'd already done due diligence with HPI and an MOT history check. The mileage was a genuine 107,000, backed up with two stamped service books and a stack of old MOTs. However, the air-conditioning didn't work and the original Bose stereo had been ripped out and replaced with a DVD player.
Oh, and the original springs and dampers had been replaced with coilovers, although the original suspension was to be included in the sale price. The geometry was way, way off and the tyres were a mismatched set of old rubber that were good enough to pass an MOT but no better. However, the test drive had shown flashes of brilliance despite all this and I knew there was more to come with some fettling and a little cash.
So I bid low, very low, and stuck to my guns. I was offering three times more than I'd ever spent on a car before and the thought of spending so much made me feel a bit sick. He hummed and hawed for over an hour but eventually we shook hands underneath a fading sun and agreed a sale for a much lower price than I could have hoped for.
My dreams that night were a jumble of exploding VTEC engines and written-off alloy body-shells that had somehow dodged the HPI register. I awoke at 3am and didn't get back to sleep.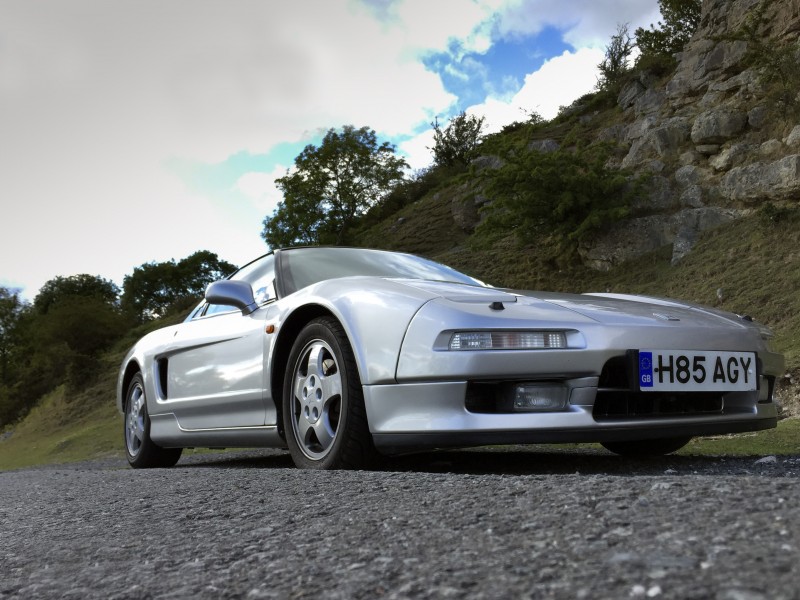 I collected it a few days later and booked it in for some work. The first call was Centre Gravity for a full suspension set-up and geometry alignment, followed by wheel refurbishment at The Wheel Restorer (the same guy who did the alloy wheels on my Mitsubishi Lancer Evo 1), who'd fit the set of four Yokohama Advan Neovas  I'd bought from Camskill at the same time. But the first job was a full service and health check at Kenrick Motors, my local garage in Llangollen who are old-school engineers and an approved Caterham service agent.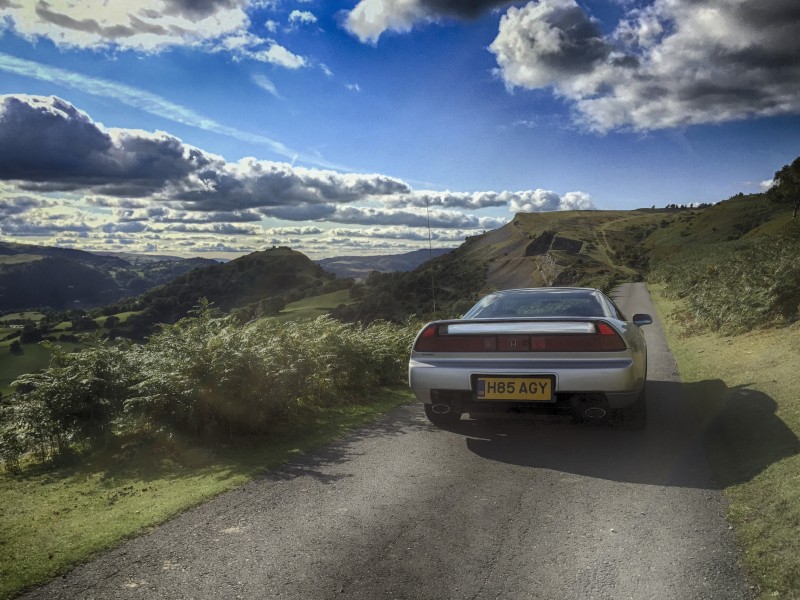 Future jobs include recharging the air-conditioning and repairing the Climate Control Unit (CCU). New ones are £700+ but there's a guy in the UK who repairs them for a fraction of that. Oh, and that Bose head unit? They're going for well over £500 for an untested secondhand unit. If you can find one, that is. Keep track of the journey as I keep Patina updated.
What price originality, eh? I'll let you know how I get one. Hopefully I'll fine out soon it won't be too long before I find out whether I've got a bargain or a dog.
Carlton Boyce