The original (or 'ur') Audi Quattro redefined what high-performance motoring meant to the general public: four-wheel-drive was no longer about mud, ruts and farm tracks; quattro – and by extension, any reasonably quick four-wheel-drive road car – became shorthand for sexy and fast. It's the Quattro we have to thank for a succession of our favourite enthusiasts' cars like the Mitsubishi Lancer Evolution, the Subaru Impreza Turbo, and the Nissan GTR.
It all started in a snow-covered forest in Finland in 1977, where engineers were testing the strictly utilitarian VW Iltis. With its four-wheel-drive chassis it was untouchable in adverse conditions, which gave them an idea: if they could graft an all-wheel-drive chassis into an Audi 80 they could rule the world of rallying. You see, on loose surfaces – and some rallies comprise little else – traction, not power, is the problem. By splitting the power four ways, rather than two, the problem was halved.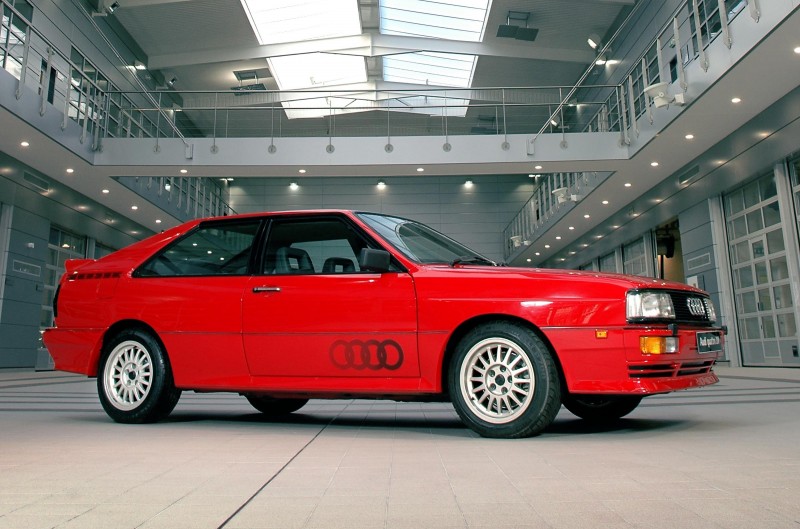 Audi Quattro Photo from Audi Press Archive
And so it proved. Early tests showed that the prototype was everything they'd hoped for, and more. It was so effective that despite its price tag – the Quattro (by now a coupe) cost buyers more than two-and-a-half times what Audi was charging for the front-wheel-drive Audi 80 – more than 11,000 were sold in 1980 following its debut at the Geneva Motor Show earlier in the year.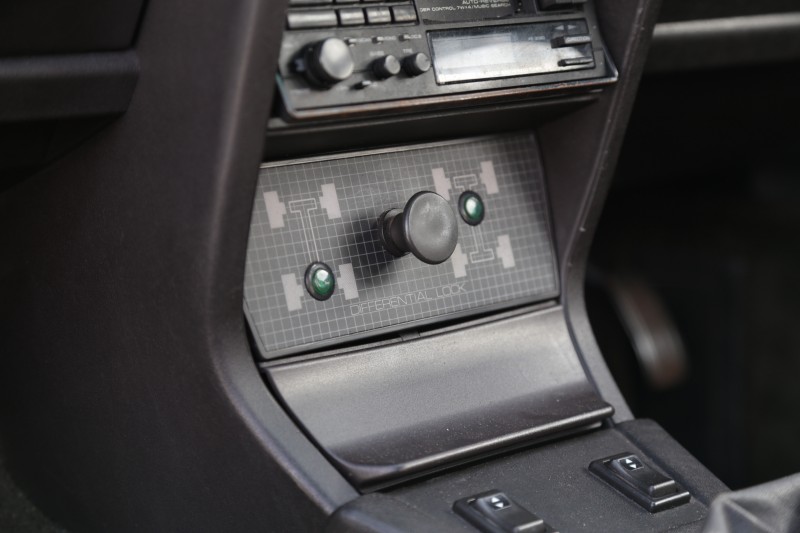 Manually Lockable Differential Photo by Andrew Green
But motorsport was the car's raison d'etre and Audi had no trouble signing up Hannu Mikkola and Michèle Mouton to drive it competitively in its first season.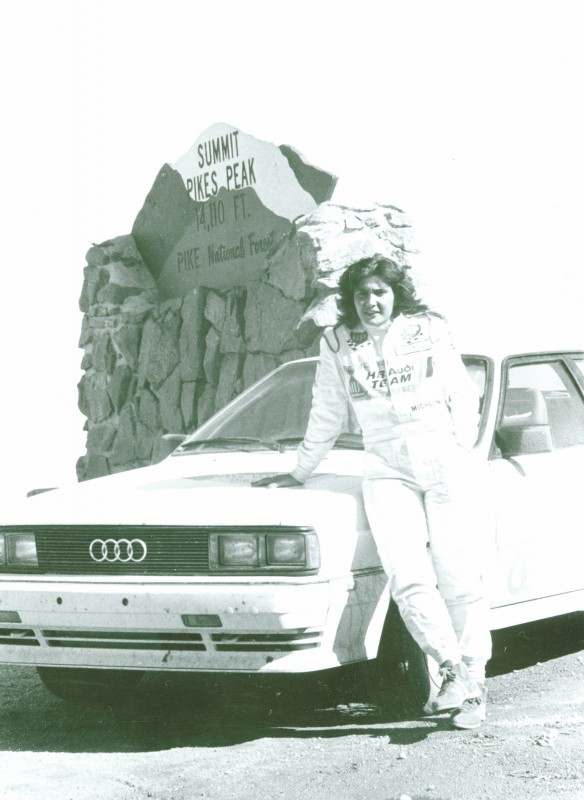 Michelle Moulton at Pikes Peak - Audi Press Picture
And competitive it was; on its debut in the 1981 Monte Carlo rally, Mikkola caught and overtook a Lancia Stratos after just ten kilometres, despite the Italian car having set off one minute ahead of him. The age of four-wheel-drive had truly arrived.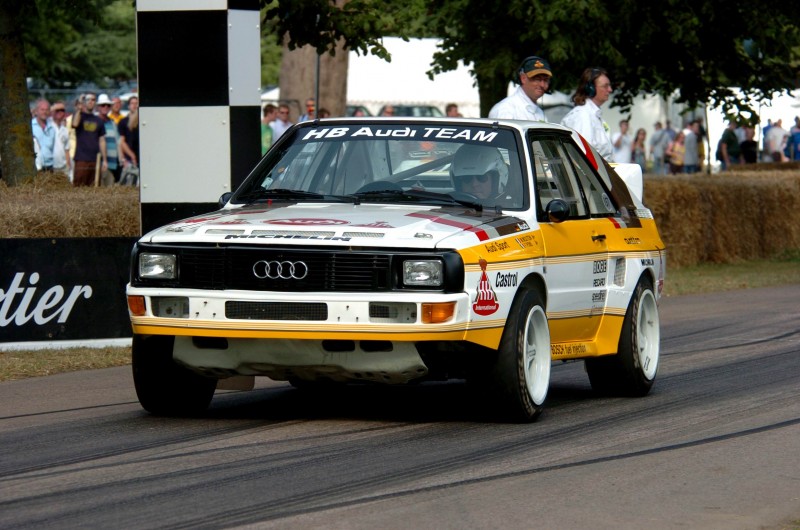 1985 Pikes Peak - Audi Press Archive
From 1980 until 1988 the 2,144cc turbocharged, five-cylinder engine produced 197bhp and 210lb/ft of torque, enough to see the 0-60mph dash despatched in 7.1 seconds and endowing it with a top speed of 137mph.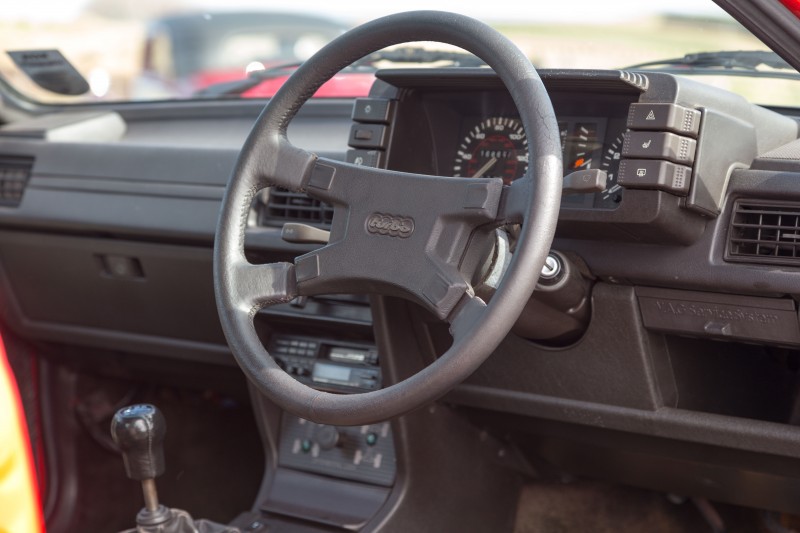 Audi Quattro Interior Photo by Andrew Green
So while the Quattro's performance isn't that impressive by today's standards it was replicable under conditions that wouldn't just have slowed its competitors down but would probably have ground them to a halt. That's the key to the Quattro's legendary reputation and the reason why every car enthusiast would have one in his or her fantasy garage; MG might have coined the 'Safety Fast' slogan but it took Audi to make it a reality.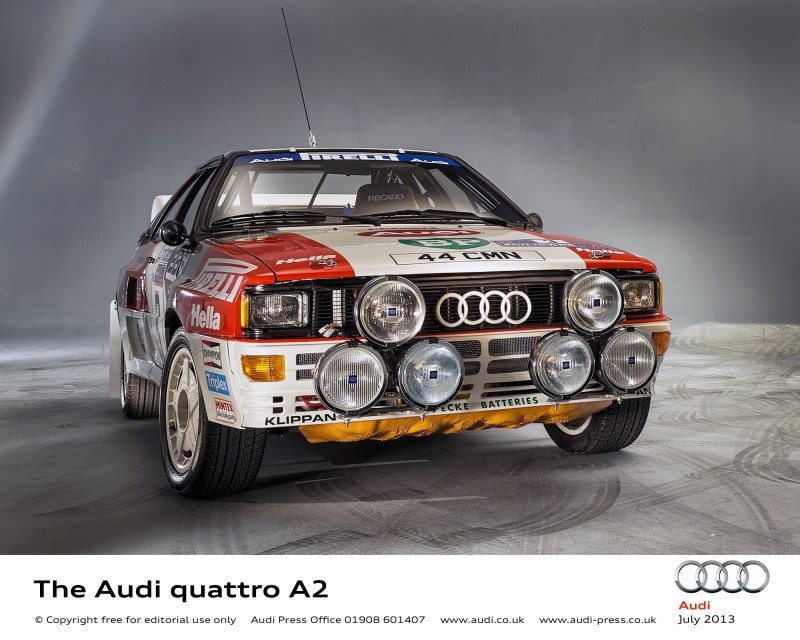 Audi Quattro A2 released in 1983
A new engine arrived in 1988 with an increased capacity of 2,226cc, although still with only ten valves, two per cylinder. Torque was slightly improved but power remained the same and customers had to wait until 1989 for the Quattro to double its valve count to 20, gaining significant performance improvements while simultaneously lowering emissions.
This is the most sought-after – and sorted – version and is the one most collectors want. The top speed had risen to just over 140mph with the 0-60mph sprint now under six seconds. It was also a more refined and luxurious car, Audi realising that people would pay – and pay well – for something that was fast but still comfortable enough to swallow a continent in a single sitting.
Not that the motorsports versions were comfortable or refined. But they were fast. Very, very fast: at its peak, the Group B, short-wheel-base Quattro Sport was a carbon Kevlar 1,090kg monster developing more than 500bhp and capable of hitting 60mph from rest in three seconds. On gravel. It won't surprise you to hear that you need to be very, very wealthy to own one these days, one having been sold recently for a record £287,100 at Goodwood during the 73rd Members' Meeting.
Happily, £10,000 will get you behind the wheel of a good early car, although it will probably still need some fettling. As ever with cars from the eighties, rust is your enemy so check carefully and if the seller claims to have had the inevitable rot repaired, ideally you would want to see a photographic record (even better a full record on Patina) to help check how well it has been done.
Trim can be a problem too, with replacements being hard to find, and it's a similar story with some body panels. Otherwise the checks are pretty straightforward. The car might be technically innovative but everything is relatively easy to get at and to work on.
The 20-valve cars can be had for early teens, but anything worth owning is likely to be high-teens or early twenties. If you're buying as an investment – and the Quattro still has some way to go in our opinion, making it an appreciating asset – buy the very best you can. That means few owners, a comprehensive, uninterrupted service history, and no modifications. Such a car will cost you a lot more than a project initially but it will be cheaper to own in the long run and will always command a much better price when you sell it.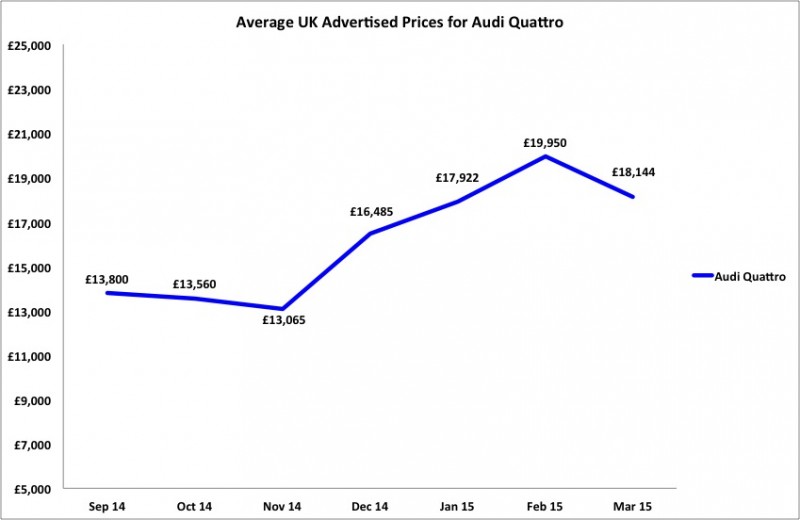 Since the start of 2015 the prices for the road cars have been steadily appreciating with a slight correction in March as some of the higher priced cars failed to find buyers. However there are few cars that redefine the industry and the best examples will continue to rise in the future.
What are they like to drive? Well, the early cars can be a bit cramped if you're tall, and they tend to understeer more than you might imagine. Oh, and the turbo lag is very 1980s, as are the brakes. It is very, er, period to drive. But that's good. That's very good, because you are behind the wheel of an icon and icons shouldn't be accessible; seeing Madonna at the checkout at Sainsbury's would take the edge off a bit, wouldn't it?
No, to drive an Audi Quattro you need to go into a bend more slowly than you think you want to and then use that massive traction and peaky grunt to pull you out of it faster than seems prudent. And revving it is no hardship as only the Subaru Impreza has a more instantly recognisable engine note than the five-cylinder Quattro. A spot of left-foot-braking keeps the revs up, killing the turbo lag that was such a problem when you first jumped in – and we've all seen that video of Walter Röhrl left-foot-braking, haven't we?
You need to think in other words, and anticipate and get involved; drive a Quattro half-heartedly and you'll wonder what all the fuss is about; drive it with commitment and intelligence and you'll get it. Oh boy, will you get it.
Carlton Boyce
Thank you to Great Escape Cars who have the red Quattro pictured below available to hire.