While it may not look like a typical choice for the enthusiast, the Land Rover Range Rover is one of the easiest and most versatile classics to own and enjoy…every day of the year.
What makes the Range Rover so special is that although it wasn't the first road-focused SUV, its recipe for success has been copied dozens of times since by just about every automaker on the planet: V8 engine, raised ride height, wagon body, four-wheel-drive mechanicals, and a plush interior.
With values on the rise, now may be the ideal time to finally take the plunge and be open to the charms of an early SUV.
Because it has spawned so many imitations, the Range Rover manages to look contemporary even today, and that is likely due to its long and considered development process. More than a decade before the Range Rover, Land Rover re-bodied its off-road chassis with a wagon body, calling the development prototypes "Road Rovers".
A few years later, the head of Rover USA sent a Buick V8-powered Series II to the UK to prove a simple point: customers were ready for a refined, on-road SUV.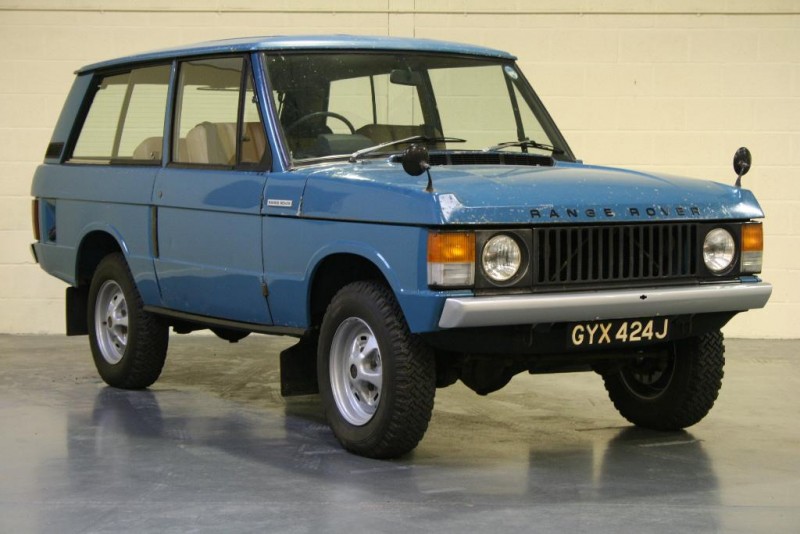 971 Land Rover Range Rover by avantgarde on Patina
From its launch, the Range Rover must have seemed like an everyman's do-anything, go-anywhere supercar. It could beat a traditional Land Rover in off-road performance, it was supremely comfortable on-road, it could tow 3.5 tons, it could seat five people and their luggage—and it had enough grunt to top 100 mph (160 km/h). Its coil suspension provided a remarkable balance between on and off-road performance, and other features to further refine the driving experience—like power steering—were added through the SUV's production run.
Its aluminum bodywork is resistant to corrosion and easily fixed, too, a point that allows many older examples to resist the ravages of time that affect most period off-road machines.
Available in both three and five-door versions and in production for 25 years, there are a large number to choose from.
Generally speaking, models produced later in the run offer many more comfort and convenience features, but lack the purity of design and function that make earlier 3-door versions so appealing.
Three different flavours of Range Rover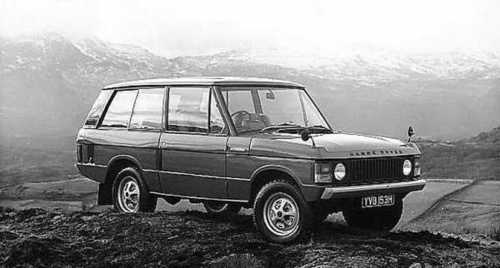 Land Rover Range Rover. Photo courtesy of Land Rover
1970-77 Range Rover
The most pure version of the Range Rover came early in its run. With just three doors, a four-speed manual transmission, and 135 horsepower V8 engine, it's a simple vehicle with on-road performance to shame nearly any family sedan from the era.
At the time, British Leyland lacked the resources to keep the Range Rover refreshed each year, so early examples have remarkably similar specifications and quirks. Because they're relatively rare and very collectable, prices for early examples are heading into unattainable territory faster than I'd care to report.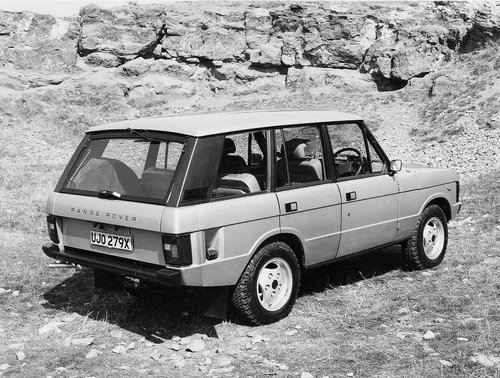 Standard (not Vogue) Land Rover Range Rover 5-door shown. Photo courtesy of Land Rover.
With a switch to electronic fuel injection, unleaded fuel, and a newer ZF four-speed automatic transmission, the special edition Vogue models offer some of the most plush interior appointments seen to date on the Range Rover.
While long-term reliability may depend on the owner's maintenance habits, these earlier models lack complicated (and expensive to fix) air suspension and other gizmos found on later five-door versions.
Near the end of the Range Rover's run in 1995 most of the SUV's failings had been addressed, and many experts recommend acquiring a later version for greatly improved performance on par with most modern vehicles. As more complex vehicles, however, there will be expensive repairs once problems develop.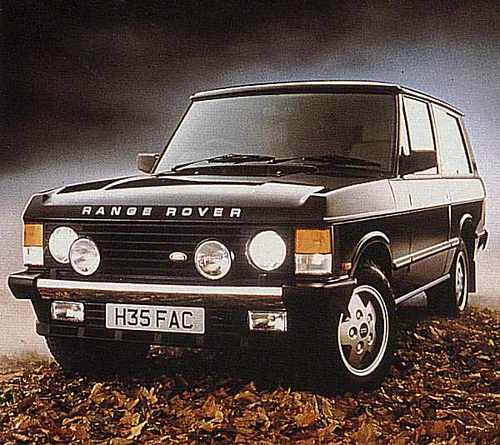 1990 Land Rover Range Rover CSK. Photo courtesy of Range Rover
1990 Range Rover CSK
Named for Charles Spencer King, designer of the original Range Rover, the CSK special edition is a sportier variant of the three-door version built in a run of only 200 examples.
With a 185 horsepower 3.9-litre V8 engine, new anti-roll suspension, five-speed manual gearbox (or optional four-speed automatic), disc brakes with ABS, and sports dampers, it's the closest you can get to a modern-feeling Range Rover. Inside, a number of luxury features, from a 12-disc CD changer to air conditioning, heated mirrors, and power windows make the CSK an attractive option for a daily driver.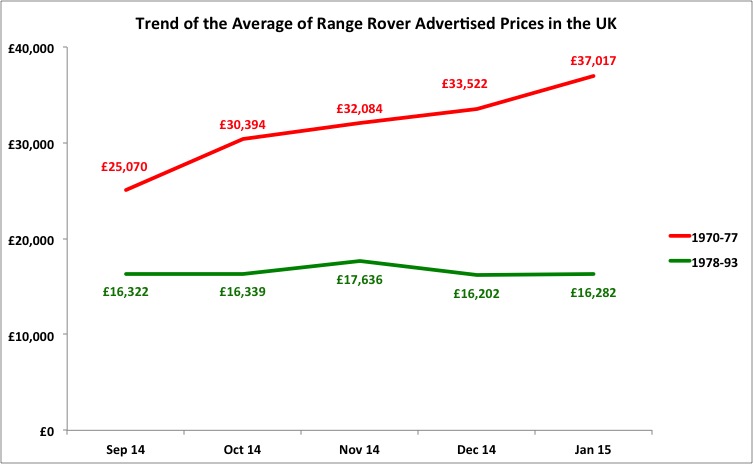 As already mentioned, the prices for the early versions are climbing rapidly due to rarity, our data shows a climb of 30% in just the past 6 months! Later models (post '77) are much easier to obtain (production numbers were much higher) and as time goes on we expect to see these to rise steadily.
So which one would we buy. Of course we would love an early 3 door version – now the most desired classic variant. If you can't stretch to one of these then cars from the 80s are looking incredibly good value at the moment. No air suspension trickery to fail on you, just check the chassis thoroughly before parting with any cash!
It's essential to perform regular oil changes, and if so, the V8 engines are expected to last long into the future. Models with air suspension can be troublesome, and with such a long production run, there have been several different specialist conversions of the Range Rover—when searching, try to find a well-maintained example that was owned and driven by someone who spent most of their time on tarmac, saving wear and tear over examples used off-road.
Its steel floors, wheel arches, and tailgate are prone to rust if left unchecked, and its ladder chassis should always be inspected for a crinkled rear crossmember and/or damage from off-road driving.
For buyers of later examples, expect to enjoy a mechanically reliable off-roader that may suffer from a few minor faults with electronic components and interior gadgets as components age.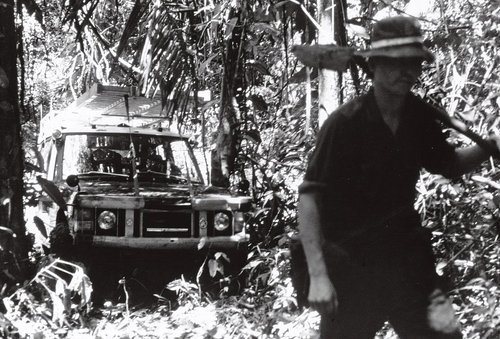 One of the biggest feats accomplished by the Range Rover—and forever cementing it in the off-road record books—was its 1972 crossing of the Darién Gap, a nearly impassable break in the Pan-American highway. Located at the top of South America, it's a part of the earth infested with deadly wildlife, drug smugglers, and some of the most difficult terrain on earth—which is also home to a large indigenous population.
The Land Rover Range Rover is one of the few vehicles that is credited as having made it across that part of the earth—and in typical Land Rover fashion, photos of the excursion make me wonder if the Range Rover was even breaking a sweat.