Many of the world's most revered sports cars are built around the time-honoured concept by powering a front engine, rear-drive chassis with a range of four-cylinder engines.
It's a setup that provides the formula for many cars that enthusiasts have loved for decades, from the Mazda Miata and Toyota GT86 (including derivatives) to the BMW E30 series and Caterham Seven.
In its long history of building sports cars, Porsche has offered only three different, but related, models that fit this formula: the 924, 944 and 968.
Originally conceived as a joint project with Volkswagen to provide the mass market automaker with a flagship sports car, the 924 ended up being launched as a Porsche.
Though it often punched above its weight—and was the basis for the very rare 924 Carrera GTS—among many ill-informed enthusiasts, the car wasn't considered a pure Porsche thanks to its initially Audi-sourced engine and lowest-on-the-totem-pole position within the company's lineup.
In 1982, they launched the 944, a heavily revised 924 intended to answer criticism of the earlier model. By the time Porsche put the 944 into production, the world had softened to the idea of a front-engined Porsche. That said, even now enthusiasts often place the car a rung or two below the much-loved 911—even though the 944 is, for many, one of the best sports cars from Porsche.
Why? As many in the Patina community know, the 944 gives drivers the best mix of performance, efficiency, and low purchase price compared to other Porsche models.
We hope this guide helps to illustrate what makes the 944 a wonderful choice for those who enjoy stirring performance and a bit of DIY.
Three different flavours of the 944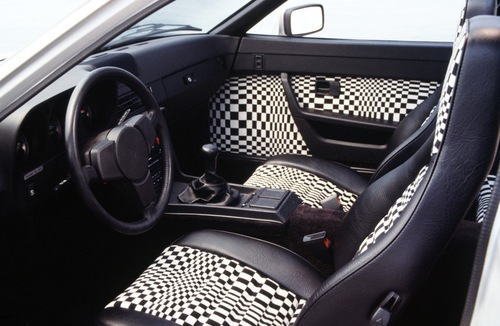 1982-1985 Porsche 944. Photo courtesy Porsche
As the 924 evolved into the 944, all of the tell-tale signs of the car's predecessor were wiped out, except one: its interior.
For those who enjoy a simple dashboard and large, round dials, the early 944 carries '70s interior styling into the '80s. As late as 1985, buyers could enjoy the simpler dash, which made way for an enormous swoop that yes, looks "modern" now in the same way as Ford Puma.
Being an early model, it has the weakest spec sheet of all 944 variants, but is often less expensive to buy than other versions and easier to maintain—important, because early cars always have their fair share of quirks. Still, its light weight, simple interior with sometimes-funky fabric, and unadorned bodywork are often enough to entice drivers to an early car.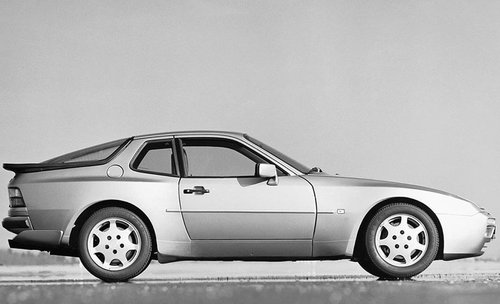 Porsche 944 Turbo S. Photo courtesy Porsche
2. 944 Turbo S (1988½-1989)
In 1985, along came the Turbo, and teenagers everywhere started memorising its stats, starting with its 220 (217 in the US) horsepower from a KKK-turbocharged 2.5-litre 4-cylinder engine. Why? On its introduction, it had more power, more torque, faster zero-to-60 time, higher top speed, and lower fuel consumption than the 911 Carrera.
Its rounded nose helped popularise adoption of aerodynamic forms for cars and sported the best-looking-when-closed pop-up headlights ever seen on a sports car.
That's never enough, though, is it? Just under 2000 limited-run 944 Turbo 'S' models were made, with 250 (247 in the US) horsepower, 258 lb-ft of torque, a top speed in excess of 160 mph (257 km/h), and a zero-to-60 mph (100 km/h) in just 5.5 seconds.
An upgraded limited-slip differential, larger offset wheels, M 030 suspension package, and ABS brakes were also standard on the Turbo S. For the enthusiast who wants the fastest road-going version of the breed, the Turbo S carries a premium…but what fun.
As a final gift to enthusiasts, 944 Turbos built after 1989 carried all of the enhancements found on the S, as standard. Late Turbos are just as quick but lack the cache of a limited run…if that sort of thing matters to you.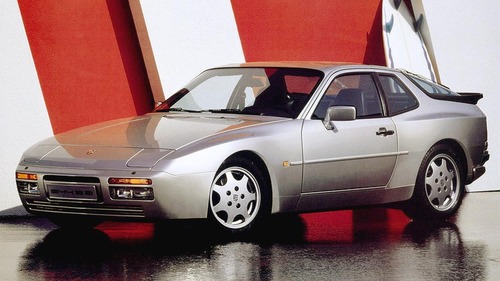 Porsche 944 S2. Courtesy of Porsche
3. 944 S2 (1989-1991)
Porsche didn't just wake up and build a well-balanced front-engined sports car—they iterated. Among non-turbo 944s, the S2 provides Turbo-level handling, backed by a massive 3.0-litre 4-cylinder engine with 211 (208 in the US) horsepower. Even better: it looks nearly identical to the Turbo!
Performance was comparable to a modern Toyota GT86, with a 0-62 mph (100 km/h) time of around 6 seconds and a top speed of 150 mph (240 km/h). Desirable (and rare today) options included a limited-slip differential, ABS brakes, and the Club Sport package with adjustable Koni struts.
For open top fans: the S2 was also available as a convertible.
Press Reviews At The Time
"All 944s are great handling cars, cheap to buy, relatively inexpensive to own and operate and display a wonderful balance."
excellence-mag.com
"…the only activities that are more entertaining than driving this car demand a live partner."
Car and Driver
As with nearly contemporary Porsche, the five letters that spell out, "Turbo" often mean more higher prices and, as to be expected, a few turbocharging-specific maintenance requirements to be aware of when looking for an example. For this reason, many pick the 944 S2 (1989-1991), which was a normally-aspirated 944 that incorporated many of the mechanical improvements introduced on the 944 Turbo (1986-1989).
While not collectable in the sense of a classic Ferrari, the 944 market is starting to thin out as the poorly-maintained examples are scuttled and cannibalized to help keep the rest working properly. The increased popularization of track days has also pressed many into weekend warrior territory, either as outright race cars or tuned examples.
As always, a thorough understanding of the car, the current owner, and how the modifications may compromise the rest of its ageing 944 chassis are recommended before falling in love with a tuned example.
A comprehensive search of the cars available for sale on Patina, as well as major classifieds puts the 944 well within the range of affordability for many enthusiasts.
UK: £3,000 – £20,000
Europe: €2,500 – €38,000
North America: $4,500 – $50,000
As the number of good examples reduce, values are starting to rise. As with anything Porsche, the Turbos are leading the way but healthy gains are being seen across all models.
Using the Patina Price Trends Database* and analysing both the standard and the S2/Turbo models, we can see that the market for the later cars is starting to climb rapidly over a short period of time: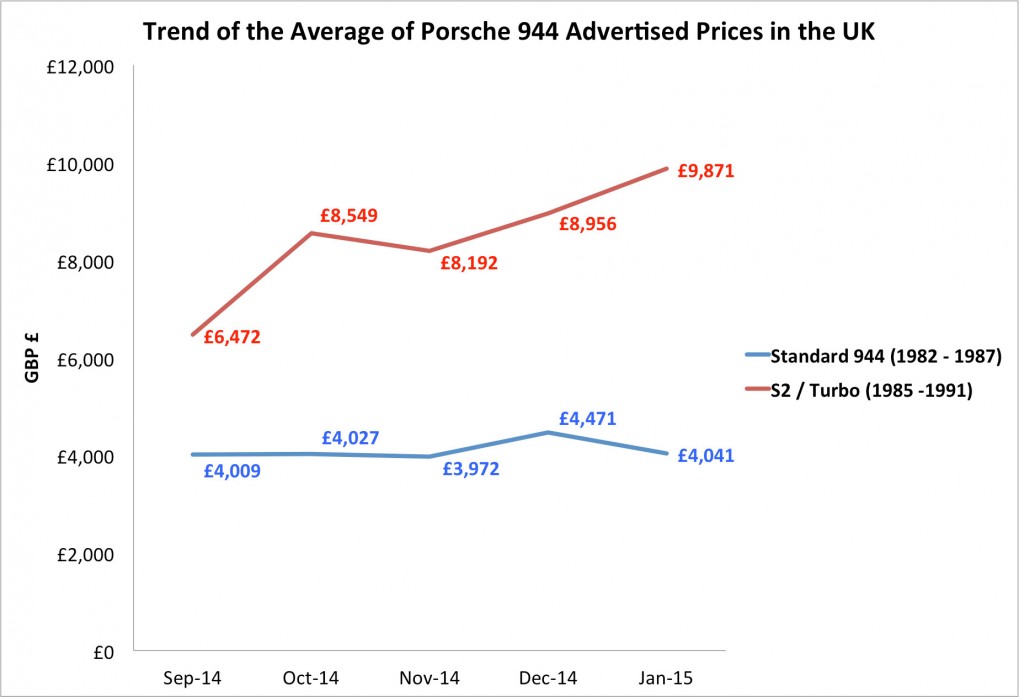 *At Patina we collect hundreds of thousands of advertised classic car prices each month. Our price trends database contains millions of data points that underpins our price analysis on any car and understand the trends in the market.
Our pick would be a good S2 coupe or a later 250 horsepower Turbo, both could turn out to be a very canny investment. Buy now while they are still in reach…
Finally, for the anoraks…
The 944S was the the first major revision to the car, introducing, notably, a new dashboard and the famous "cookie cutter" wheels.
Perhaps more importantly, a 944S also played wingman in what is considered by many to be the "Most romantic scene in movie history," from the John Hughes classic Sixteen Candles.